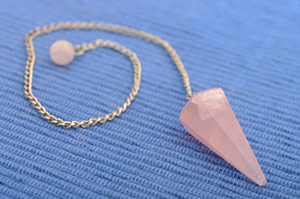 When I do psychic readings I use a variety of tools, such as crystals, pendulums, oracle cards and Tarot cards. In addition to my innate psychic and telepathic abilities, I use tools through which Spirit speaks. I typically use more than one tool in a reading and lately I've been favoring the pendulum with remarkably detailed and accurate results.
A pendulum is a weight suspended from a string or metal chain. When the top of the chain is held between the thumb and forefinger and the weight is free to move, it may swing or not. The use of the pendulum dowsing is evident throughout history. For example, you may be familiar with the practice of dowsing using a forked stick to find water. The stick bends when water is present. Likewise, a pendulum could be used in this circumstance. Read the rest of this entry »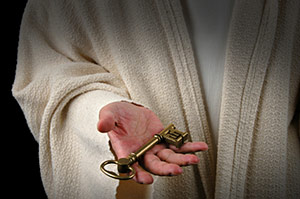 The system of help from spirit guides, while always being improved and corrected, is an ancient one and even in our world is well-recognized, and now quite advanced. Spirit guides need to be well-trained and are required to have lived in our material world, before undergoing a great deal of training in the spirit world, in order to be allowed to work as guides.
There are many forms that guidance can take and spirit guides become specialists in their field, before moving on to new experiences and new levels in the spirit world.
The Doorkeeper Guide is very seldom sensed by the individual, because they are chosen as a result of their almost perfect match to the individual. This guide functions as our protector from the spirit world. While this guide, like all others, cannot override our own choices. Read the rest of this entry »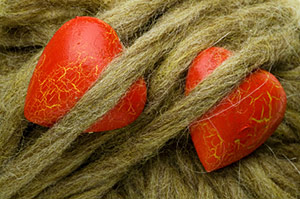 With any kind of relationship, romantic or platonic, good or bad, comes a metaphysical cord of attachment which feeds energy from one person to another, in what can be likened to surgical tubing.
When we've had relationships with people, these cords extend from our chakras or energy centers to those of the other person. So, you can imagine the amount of emotions we can take on from someone else – more often than not 'fear-based' emotions. That fear can show itself as fear of abandonment, unforgiveness, co-dependency, or any other negative emotion.
Years ago, I remember reading a newspaper article shortly after the son of Dean Martin had been killed in an air crash. The famous singer said it felt like his heart was being ripped out – so real are these cords that bind us. The ripping at his heart chakra was, in fact, real, even though there was not any physical evidence of his heart being pulled from his body. Read the rest of this entry »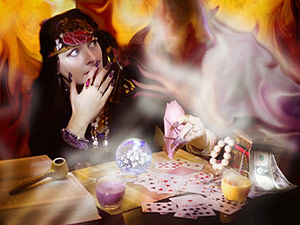 As a psychic it is not easy to find the right psychic to read for me. Like many psychics, I can do readings for others, but I can't read for myself. But trying to find the right psychic for me is like buying a car or a house – it is a process and a challenge!
Just like a house or a car, you look for a psychic who offers you certain special features that will suit your unique needs. There are so many psychics out there, who do you choose from?
When I was younger I needed the guidance of a good psychic from time to time for my love life. This was before the Internet. I remember deciding to take a bike ride on my 18x speed to find a psychic. Along the way I noticed a lady was moving in to a new psychic store, and she already had her sign out, before she was completely moved in. So, I decided to stop and talk to her, and she seemed really nice. Read the rest of this entry »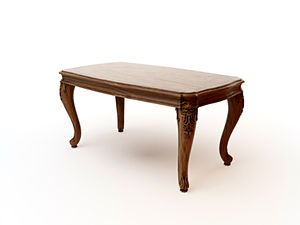 When I met my wife and we started to date, I had a hard time to open up to her to tell her I do psychic readings.
Ironically, there was a psychic lady who lived about four miles down the road who told her she was going to meet someone who lives nearby, that he also does psychic readings and that we were going to get married. She told her several other things too. She said this man you will meet went to the same high school, you have a past work connection with his family and he will one day help your sister in a time of need.
A year after we got married, we discovered that my wife used to work for my cousin Charley and that her brother is the supervisor at the same workplace. So, later that night I called  my cousin and he confirmed all of it for us. Read the rest of this entry »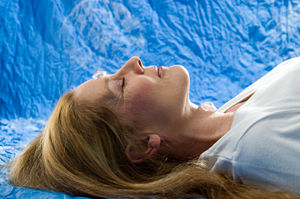 I enjoy doing etheric healing on people if they need it during an angel reading. Some people have asked me what it means to cleanse the inner bodies with etheric healing, so I wrote up on it a bit over the past few days of cleansing I have been doing on myself.
How do I cleanse the inner bodies? Well, I do a lot of processes. First, I connect to the inner sound current, which is the meditation I learned as a child, and then I do light meditation with the mantra I learned from my teacher in India. I usually do this for a few  hours or so every morning, but when you are in those altered states, time doesn't exist and it feels like 5 minutes. Read the rest of this entry »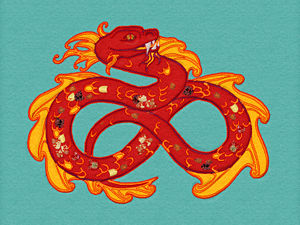 Happy New Year! Today heralds the beginning of the Chinese Year of the Snake. Each year in the Chinese Zodiac New Year's day falls on a different date, and this year's date is February 10, 2013.
The Snake Year comes sixth in the cycle of the zodiac and reoccurs every 12th year. This means that you are a Snake if you were born in 1941, 1953, 1965, 1989 or 2001. Ancient Chinese wisdom states that if you have a snake in your house your family will never go hungry, because a snake is said to be sage, wise and a good protector of his or her family's belongings and home.
The Chinese Zodiac is a lunar-based calendar and the Chinese New Year is sometimes referred to as The Lunar New Year. The cycle flows as follows: Rat, Ox, Tiger, Hare, Dragon, Snake, Horse, Sheep, Monkey, Rooster, Dog and Boar. Read the rest of this entry »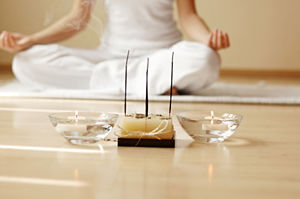 I used to get rather uptight about whether or not I was dedicating enough preparation time prior to seeing clients, both for psychic readings and energy healing sessions. That was until I visited a well-known elderly spiritualist, who lives in the countryside outside of Johannesburg, South Africa.
His words to me were, "You work with those on the other side, just like I do, but I feel you fret and think the preparation needs to be a lengthy process". He was right, I was anxious as to whether the prep time with my guides was ample before sessions began. "I just want you to 'set your intention' each morning before you begin," he concluded. Hearing him say that felt like a load off my shoulders. For me, keeping it simple was what I learned years ago in Alcoholics Anonymous, and of course it works. The main ingredient of successful preparation is after all the 'intention' to help others, and to open up to spirit working through you. Read the rest of this entry »