Archive for the 'Chakra Readings' Category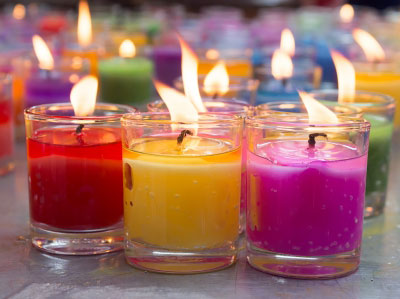 Did you know that color therapy can balance and enhance your life emotionally, physically and spiritually? True – it can! The reason for this is because individual colors have their unique energetic attributes, which we can benefit from if used in the correct way.
Meditation is but one highly effective way we can reap the benefits of color in our lives. For example, by focusing on a particular color when meditating, it can aid in keeping your mind still as you continue to focus on it. Furthermore, meditation itself will assist you to pull the vibrations and energies of whatever color you are meditating upon into both your physical body and the aura itself. Read the rest of this entry »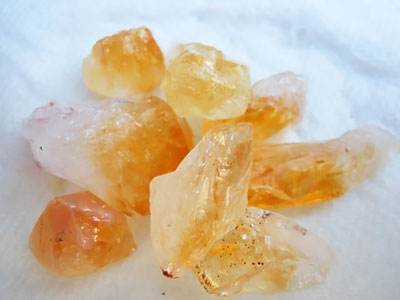 I looked forward to doing this essay because, honestly, I have never been drawn to Citrine. I wanted to learn more about it.  So, here is what I found.
Citrine is a variety of Quartz. It can be pale to golden yellow, to honey, even brown.  It can also hold rainbows or sparkle inclusions. The name stems from the French word citron which is lemon. It was used as a gem in Ancient Greece, however most of the Citrine sold today is actually heat-treated Amethyst or Smoky Quartz. Natural Citrine is pale yellow. Heat-treated Citrine and natural Citrine are said to have different uses and metaphysical properties.
It is traditionally known as The Merchant's Stone, because it brings money to a cashbox. In fact, this is one reason I have come to like this stone. This is a stone of success, abundance, prosperity, and attraction of wealth. It also encourages generosity and sharing. It helps with acquiring fast money. We can carry it to bring money and to stop the extreme outpouring of money. Read the rest of this entry »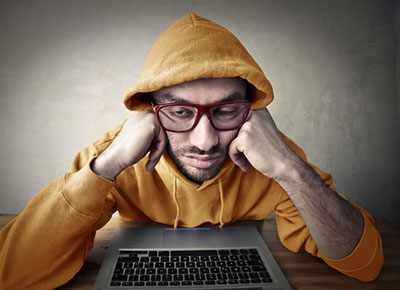 Humans have an electro-magnetic energy field, which is why we have medical technology like magnetic resonance imaging (MRI) scans. In Chinese philosophy and Taoism it is believed that this energy field consists of the dualistic energies of Yin and Yang. They are direct opposites, but also interdependent and complimentary to each other. We need good a balance of the two for optimal well-being, happiness and personal fulfillment.
Yang energy is the electric, active energy, full of outward movement. Too much Yang can make a person overbearing, impatient, impulsive. American culture tends to worship Yang energy. Think of slogans like "Just do it" and "No fear." Read the rest of this entry »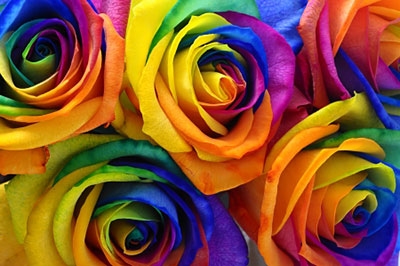 I have great faith in the emotional healing power of plants, their oils and how they can have a powerful effect on your well-being. The amazing healing properties of flowers, in particular, can be used to activate our body's energy centers, otherwise known as the chakras.
Root Chakra
Known as Muladhara, you will find this particular chakra at your spine's base. Consider it, if you would, the very plug that connects you to the life force of the Earth herself and assists you to remain grounded. When this chakra is in balance, you should feel secure and stable. Should it become imbalanced, however, you may feel somewhat stuck (or lost) in life and find yourself focusing on subjects that do not serve your greatest interests. Read the rest of this entry »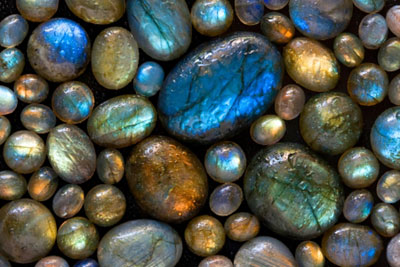 Labradorite is my favorite stone. It is powerful and beautiful. We can look toward Labradorite when we need a powerful protector. It creates a shielding force through the aura and it strengthens natural energies.
Labradorite protects against negativity and gives safe exploration into alternate levels of consciousness. Labradorite can also help with visionary experiences from our past or future. Wearing or carrying Labradorite helps facilitate one's magical powers. It helps the mental and intuitive capabilities of clairvoyance and telepathy. It also helps us to communicate with Spirit Guides and to access the Akashic Record. Labradorite also helps us do psychic readings and remember past lives. Read the rest of this entry »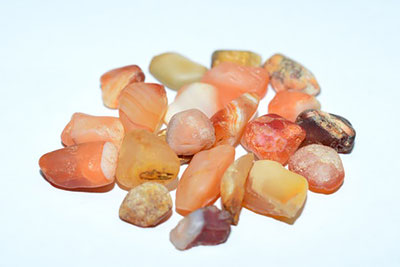 Carnelian is a part of the Agate family and a form of Chalcedony, the gemological term used for all types of quartz in cryptocrystalline form. It can be red, orange, and red-brown and has both the properties of Agate and Chalcedony.
Agate is effective in balancing the yin and yang energies. It stabilizes the aura and gives a cleansing effect. It transforms and eliminates negativity. Agate further increases analytical abilities and precision and awakens natural talents. It creates inspiration from, and connection with entities in the spirit world.
Chalcedony is part of the quartz family. It is traditionally used as a sacred stone by Native Americans and is good in balancing energies of mind, body, emotions and spirit. Chalcedony represents good will, while decreasing hostility, sadness, or depression. It also increases receptivity, responsiveness, and giving. Read the rest of this entry »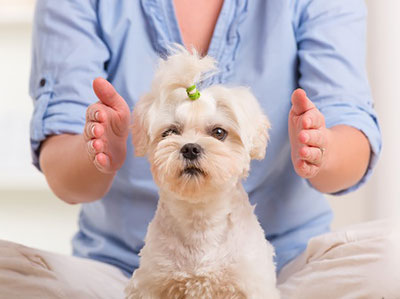 Energy medicine, most specifically Reiki, can have the most amazing results when practiced on humans, animals and even plants. As a Reiki Master, I have noticed great benefits from using Reiki on my own animals, as well those of my clients.
Reiki is a natural form of healing that harnesses the universal life force, to promote healing and relaxation. The Reiki system of healing was created in the nineteenth century by Dr. Mikao Usui.
There are many Reiki practitioners that work almost exclusively on animals. Reiki can be used hands on, or by means of distance healing in which the healer uses a picture or impression of the animal that needs healing. Read the rest of this entry »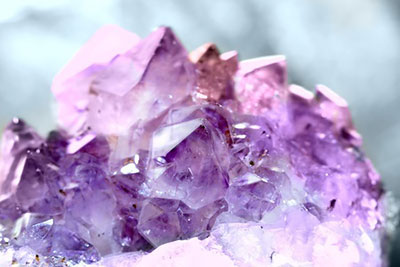 Amethyst is a very powerful stone with diverse metaphysical qualities. Amethyst has strong resonance with the Third Eye Chakra and Crown chakra. It is both powerful and protective. It can keep you safe from psychic attacks by changing negative energy into love. It may keep the wearer from all kinds of spiritual harm.
The Third Eye is located about in the middle of the forehead, above the brow. The color associated with this chakra is indigo, symbolizing the search for, and accomplishment of spiritual purpose. This chakra controls the pituitary gland. It protects our face, left eye, ears, nose, sinuses, and lower brain. It has everything to do with our intuition and our inner knowing, our higher self. It is the emotional and spiritual love center. Read the rest of this entry »