Be True To Yourself To Find Your Soulmate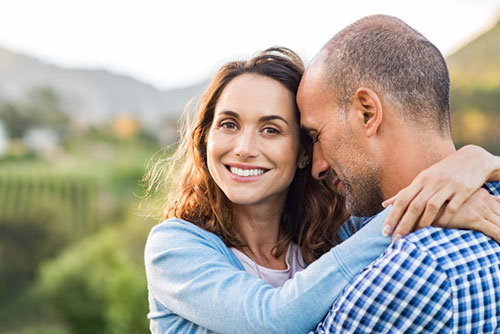 How do I find my soulmate? This is indeed the magic question. Many people are constantly searching for that special person, but just seem unable to find them.
Actually, achieving this life goal is often simpler than most people believe it to be. The direct path to your soulmate is paved with clarity of intention. Many people do not find what they wish for in life simply because they don't know what they are looking for.
Sometimes, people end up finding the person they used to be looking for a decade or two ago, because they never 'updated' their intention. As we grow and evolve in our life, our priorities, goals, wants and needs change. But we do not always make the effort to match our intention and energy vibration to it.
To find your soulmate, the first thing to recognize, or reconsider, is what do you truly want? Make a list of traits you wish for in a partner: caring, sense of humor, fun-loving, adventurous, happy, joyful, good listener, honest, dependable, loyal, respectful, kind, confident, nurturing, strong, ambitious, trustworthy?
Keep the list short and concise, as the more complicated your wish list becomes, the longer and more complicated the manifesting process will become. Nobody is perfect, do expect too much. Instead identify your shortlist of 'must have' qualities that are non-negotiable. Identify your absolute deal-breakers.
You must look at what is really important to you; what is a priority. Once you have decided, stick to those items of priority. Every time you meet someone new, make sure the person has these qualities. If they don't, move on. This is key to finding your happiness and fulfillment – not to settle for less than you deserve.
You need to believe you deserve this and to be happy. It sounds basic and simple, but you will be surprised to know how many people tend to put their own needs last and end up with someone who who treats them poorly…just to be with someone. It is important to remember you are important. Ask yourself honestly what you want, need and deserve.
Never settle for less than your dreams, somewhere, sometime, someday, somehow, you'll find them ~ Danielle Steel
The questions I hear most often in soulmate readings often have a similar theme. Why can't I be happy? Why do I not have anyone who treats me good? Why can't I find love? Sound familiar? If so, then consider whether you might be your own worst enemy by not being clear and consistent with your intention. Do you honestly know what you want? If you do, are you remaining loyal to yourself, or have you betrayed your heart's desire by settling for less?
Too many people miss or ignore 'red flags' in dating and relationships.  It is vital to recognize these issues early on and move on once you do. If you choose to look the other way instead of moving on, you are likely to end up in a relationship that will bring you much disappointment, heartache and sorrow.
Red flags I commonly see in dead-end relationship scenarios include lying, disappearing or ghosting; cheating; infrequent communication; currently married or seeing someone else; abuse and violence; and personality disorders.
Set boundaries and stick to them. It is important to be self-aware enough to recognize when you are not being true to yourself. Never fall into the trap of a bad or harmful relationship.
Never settle for less than you desire or deserve because when you except crumbs people will assume that you are happy with scraps ~ Stacye Branche
I have had so many clients dating someone without getting to know the person properly, and instead placing all of their focus on the persons' looks or status. Sexual attraction and financial success may seem important on the surface, but it cannot buy lasting love happiness and fulfillment.
Take the time to get to know your new love interest, to see if they actually match your shortlist. You will save yourself a lot of heartache and trouble down the line. Just because a person wants to be with you, does not automatically mean you must be with them.

About The Author: Venus

Venus lives in Arizona and has helped clients with her arsenal of psychic gifts for over twenty years. She was blessed with Clairvoyance, Clairaudience, Clairsentience and Empathic gifts, and she is also a certified Life Coach and a Reiki practitioner. Departed loved ones will often enter a reading, either invited or they simply show up to pass along their messages. Messages also flow in from her direct communication to Spirit and Angels, providing the client with the answers they need to get them moving forward toward happiness, rewards, and success in their lives. In addition to being a psychic, life coach, and reiki practitioner, over the last ten years, she has also been a teacher and has led seminars to help others embrace their higher knowledge. If you'd like a compassionate psychic who can tune-in immediately and channel without tools, you'll want a reading with Venus at: PsychicAccess.com.