Astrology Forecast November 29 – December 5, 2021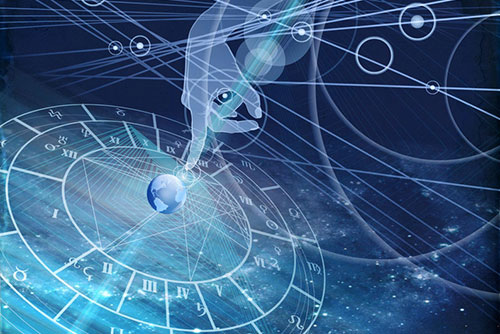 Restoring order and balance are on the cards today and tomorrow as the Moon travels through harmony and equilibrium seeking Libra. It is a much-needed blessing for starting this week on a high note, as the rest of the week may prove scattered and chaotic at best!
Neptune turns direct on Wednesday and may 'burst some bubbles' in its wake, taking the wind out of our sails and tossing a dose of reality our way. Take heart though, as the truth will always set us free, and moving forward under false illusions will only keep you from your goals.
Wednesday's Scorpio Moon will douse us with its intense, passionate energy. Take special care to remain self aware, as this lunar energy could bring out the best and worst of our innate Scorpio traits and tendencies, ranging from loyalty, authenticity, passion and charisma to moodiness, brooding, vindictiveness or being a control freak.
Mercury will enter Aquarius on Thursday, which will  continue the 'facing facts' trend by shifting our thinking where fantasy and reality may be clashing. These aspects are set to prepare us for the effects of a second of two lunar eclipses we are currently experiencing. The second eclipse is happening this Saturday under a Sagittarius New Moon. This will inspire us to set a new course for the next six months, one that is grounded in reality, but based in the heart!
Take Sunday off to regroup under the Capricorn Moon, as we will probably need some 'down time' to process all we've learned and experienced over the last few weeks.

About The Author: Susyn

Susyn lives in New Mexico, and offers Psychic Guidance, Astrological Insights and Channeled Messages that will change your life! Her credentials are top-notch and include a doctorate in metaphysical studies and certifications from The American Association of Professional Psychics and The American Tarot Guild. She's also a published author, with two metaphysical books under her belt, and has authored numerous articles and horoscope columns. In addition to her readings, Susyn is also a mentoring practitioner who teaches others how to master their own gifts, raise their vibrations, and empower themselves. A sought after guest on numerous radio programs, she has also hosted her own radio show. If you're looking for one of the truly bright shining stars who can also read them with an accuracy that will astound, look no further. You can find Susyn at PsychicAccess.com.