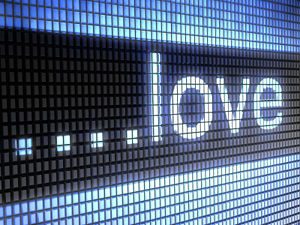 If you have ever felt the emotion of unrequited love for another person, you know how bittersweet it can be. If love is one-sided, because you love someone who doesn't share the same sentiments, you can set yourself up to be very vulnerable to being hurt.
This is especially difficult if you are still in your teens. I believe that fairytales like Cinderella and Sleeping Beauty can sometimes set young girls up for so much disappointment in love and relationships. Too often reality is not quite like in those bedtime stories.
But these days young women have more to contend with than the fantasies of their childhood. Our relationship landscape has become riddled with the intricacies and complications created by the technology of the Information Age.
When we are young we often get our hearts broken, and we are so often let down by those we choose to love. We want to believe in idealistic love and that it can overcome all. Fortunately we do grow up and gain some life experience. Continue reading →