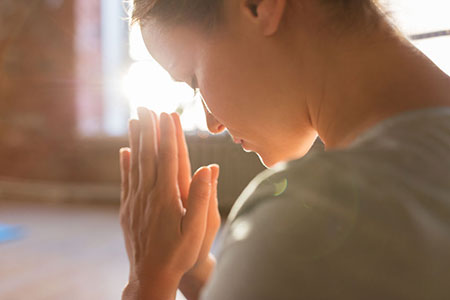 There are those of us who describe ourselves as "spiritual, but not religious." But what does that really mean? Spirituality can be defined in many different ways, and it is a very personal matter.
Everyone has the right to decide for themselves what belief system or philosophy resonates most with their heart. In my view, there are many different spiritual paths that all lead to the same destination.
To be spiritual, for me, is to practice being kind to others and myself. It is simply about the 'golden rule' of treating others the way you wish to be treated. Truly spiritual people, no matter what their personal beliefs or values may be, are appreciative of life's blessings and practice gratitude daily.
Spiritually aware people have hope and faith. They look at life challenges as possibilities and opportunities, instead of as limitations and setbacks. They strive to see the glass half full, as opposed to half empty.
Spiritual people also have compassion for others, and all life forms. They are usually concerned about global issues. They respect the natural environment and see the beauty in the world around them. The simple things in life become the extraordinary things bring them joy. Look at trees, mountains, ocean, birds, animals, flowers and plants! That is what I called my church. How can one be out in nature, surrounded by all its beauty, and not believe in something greater than yourself?
Spiritual people are always aiming to become better people. It's about living your own truth, living with principles and integrity. They realize that money does not necessarily bring happiness and fulfillment, which is not to say that one cannot be wealthy and happy at the same time. I know some very wealthy people that are highly spiritual, happy and grateful, doing good things for the world we live in. Wealth often affords people the ability to contribute to making the world a better place.