The Answer To Your Question 'Why'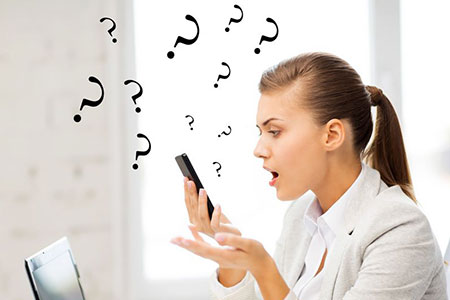 We ask many questions about our lives. Why did he leave me? Why am I not manifesting? Why can't I find the right job? Why does my mother hate me? Why did another psychic reader give me an answer different from yours?
There are so many shifts in the Universe, and many grey areas. When you look at your questions, many times it is generic and many times, after talking it out, the answer becomes clear.  There are so many sifts and changes in every person's life. Just because you thought a particular person, job, thing, incident was what you wanted or needed, it is not necessarily what Universe had planned for you.
Take a moment to think about things. With relationships, did you settle? Did you compromise just to hang onto someone and then realized that you weren't happy, or that person was not changing as you had hoped? Compromise in life is the biggest obstacle in life. It holds so many back from reaching their highest good.
Just because you feel you are 'soulmates' does not mean you are meant to be with that person. Just because you know that it is the 'perfect job'  for you, does not mean you are meant to have it. Just because you believe one psychic reader was right and the other was wrong, does not mean that it is true. Things shift, and life is fluid.
There are many people that hurt inside due to a loss, whether due to a breakup, death, unemployment, or any type of loss that you can imagine. Some say they won't have anyone or anything else…they only want that specific person or thing. When you do this, you are limiting your life. You are wasting precious time over something that is not meant to be, and was never meant to be your permanent solution.
The universe always has the first move and it is in charge.  Some things happen before you can think of them and other things happen much later than you want.  There is a divine design and divine timing to everything ~ Lee W. Papier
The Universe is always pushing you to grow, thrive and do better. Universe wants you to live your best life, but never compromise on qualities of people or things in your life. If you are not respected in your relationship or job, walk away. Another will come to you, as soon as you release the anger, resentment and hurt around it, and this time it will be a better person or job. That is the simple truth of the matter.
As far as psychic readings go, and the difference in what you may be told from one reader to another. Each reader is different and will approach your question from their particular vantage point. We all have our own way of reading and our personal style of relaying information, as well as our unique abilities, gifts, personalities and life experiences.
When I read, I trust my guides and angels, and I never question what I am given. It may be different from the person you called before me, but it is my truth to the best of my ability. You be the judge of things. Trust your gut when asking, not your heart, nor your mind. And definitely never base your assessment on what you want to hear, instead of what you need to hear.
To have faith, is to have deep sense of trust in what cannot be seen. Proof or evidence is not needed. Rather it is an inner sense of knowing that guides you ~ Connie Chapman
Each one of us has the ability to grow, change and shift our life for the positive, and each one of us has intuitive abilities. Trust your gut in all things and there won't be a wrong decision.
The next time you are asking 'why,' take a moment to sit and breathe, and allow your guides to speak to you through your intuition. Suddenly that 'why' will not be so important. Often the answer to your 'why' is simply that there is something much better that will be coming into your life. Let go, move forward and leave the 'why' in the past, and your life will change, shift and grow for your highest good.

About The Author: Sheri

Sheri is an international psychic and angel reader who provides clear answers on finance, career, relationships, manifesting your dreams, and working-out the kinks of life. Since 2004, Sheri is the owner on an International Spiritual Healing Centre where she runs her Reiki practice - either working on clients or teaching them the levels of Usui Reiki. She utilizes her office space for readings that are conducted via mail, phone, chat or live. Since 2008, she's honed her gifts on various psychic service websites, where she's provided telephone, chat or email readings. She also works on a spiritual network for people who have suffered horrific loss, applying her own first-hand experiences with such tragedies. Sheri's work has been described as honest, compassionate and life-transforming and she would like to see all of her clients soar free to a higher level of spirituality and growth, and exponentially change the world to the best it can be. You can get a psychic reading from Sheri at PsychicAccess.com.