vis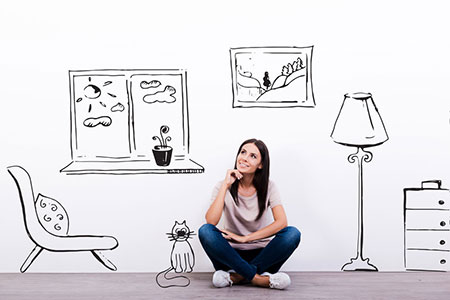 We all want certain things in life: an exciting career, financial success, good health, a fulfilling romantic relationship, and a happy family life. Achieving these goals require dedication, hard work and some sacrifices. What many people do not know is that they can boost their efforts to achieve these goals by using visualization.
To fast-track your dreams, begin by shaping and clarifying your vision. What we imagine in our mind's eye, is what will become manifest in our life.
Some of our dreams are easy to visualize. It is simple to picture yourself on a tropical island, with a gentle breeze blowing sweetly across your face. Or visualize yourself driving down the highway in your snappy new sports car. Imagining such things are not that much of a challenge for most of us.
But what about the more serious, large scale goals? For example, how do you visualize making the huge leap from a mundane office job to an exciting, globetrotting career, that will offer you both financial freedom and sense of fulfillment? Or how do you envision moving from a tiny cramped apartment to a glorious, well-designed home? These things may be more difficult to imagine, since they are outside your everyday experience and seem out of reach.
The solution is to break these visions down into smaller, more practical steps, instead of focusing solely on main outcome. We must tap into our life experience, as well as the creative juices we all have within. Build an image in your mind of the desired goal or outcome by visualizing the different aspects towards accomplishing the overall dream.