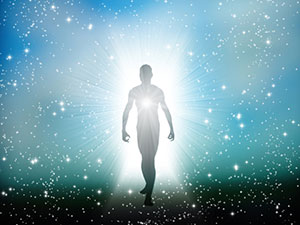 Concepts of the Divine, with an ever-changing definition, have been part of the human experience since the beginning of time.  Most of the world's people throughout history continue to recognize a place for divinity in life.
Our spiritual journey, throughout the ages, has been steeped in mystery and often, superstition and dogma. Organized religions have historically attempted to answer deep questions, and have sometimes provided comfort and solace to people during times of upheaval.
However, the most important questions have been left unanswered. For example, we know precious little about ancient, prehistoric cultures that worshiped the Sacred Feminine. Earliest recorded myths and legends have been lost or destroyed, and most stories that remain portray not only a divine battle of the sexes, but a difficult, contentious relationship between the divine and human beings. Read the rest of this entry »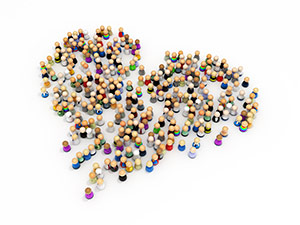 I have been pondering the idea of why during times of stress people emulate each other more. In context of historical or world proportions, what keeps us from being tossed into the fray of the masses to experience all their ideals, emotions and feelings at once, and what keeps us selective when under stress?
As a psychic empath, the most vital tool is  still in trying to be selective in understanding ideas, mass media, ideologies and the emotions that drive them. It is vital to acquire self-esteem away from these masses to individuate, and that often is a lonely path. This is the most difficult, but the most honorable part of being a success: to distinguish oneself from the ideal – the team ideal – and to continue to invent. Read the rest of this entry »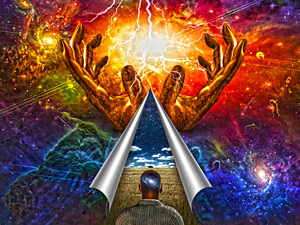 Many years ago I read a story about the Nazi's experimenting on prisoners of war. One story involved an experiment with two men who were strapped to tables and blindfolded. A researcher slit their wrists and they would bleed out, wanting to know who would bleed out the fastest. At least that is what the prisoners were told.
It was a horrible experiment with shocking results. One man's wrist was slashed, the other had a piece of ice slashed across his arm that did not break the skin. Both men could hear the blood pouring into a bucket on the floor beside them. The Nazi's poured water into his skin to give the sensation of bleeding. Incredibly, this poor soul died too! Why? Because he thought and believed he was bleeding. Read the rest of this entry »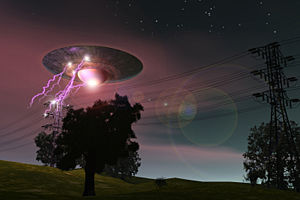 In upcoming interviews on The Psychic Viewpoint, on Psychic Access Talk Radio, I will be interviewing several persons that have had experiences with aliens, or who have been contacted by aliens or extraterrestrials (ET's).
Many of these experiences are accounts of events that have occurred in remote areas, probably so as to not frighten the angst ridden human populous. But many live to tell a good story on how they were first contacted by ET's and how their lives evolved from these experiences.
According to many of these contactees, including scientists, engineers and government employees, there is also possibly some form of psychic contact with aliens connected to these encounters. This can come in the form of dreams, or occasionally some visions these people may have after the experience, though many of the contactees would be diagnosed as "mentally ill" claiming such communication. Read the rest of this entry »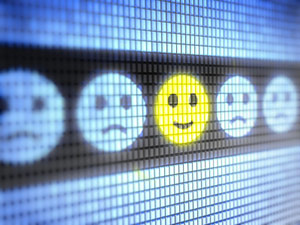 Many self-help gurus will espouse the virtues, the sheer righteousness if you will, of deserving to be happy. You deserve to be happy? What does this truly even mean? (meant to be read in a most sarcastic tone of voice with a slight touch of incredulity thrown in for good measure).
I take umbrage, I cry foul to this so called deservedness. What makes you so special? For that matter, what makes me so special? None of us deserve to be happy any more so than the next guy or girl.
People, living breathing people, are being subjected to atrocities all over our planet in ways that some of us cannot even bear to think about, because we'd never sleep cozy in our beds at night if we did. Aren't these people deserving of this 'happiness' also? They often times don't experience it, because of someone else's pursuit of happiness. Read the rest of this entry »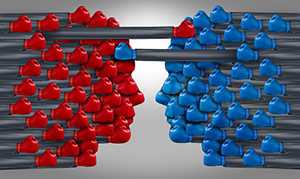 I was doing a reading today and I began channeling information that I believe is very relevant to all of us. I was talking to a woman about the conflict in her life, especially related to relationships. She has continually cycled through similar scenarios is her relationships, and did not understand why.
This was the message that was channeled for this situation:
"Conflict produces evolution. If conflict discontinued at one point in our evolutionary process on your planet, the highest form of life would be bacteria. There is a need for conflict to bring forth evolution. Read the rest of this entry »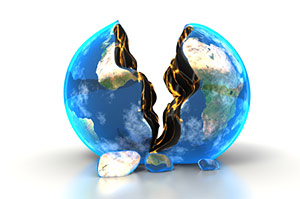 You don't have to be an empath to be affected by the state of the world today. The media visuals trigger deep neurological fright and flight fear responses, even in the most hardened individual.
Here, where I live, not many of us feel comfortable, or are too grieved by the state of the violence to talk or mention it. And if not spoken about, in our minds, perhaps rightly so it does not exist. It is like the mass version of the Heisenberg principle – the idea that if we do not see something, it does not exist. This may be a state in physics, which ended up in the idea that molecules define the charge once we have perceived them, yet it is not the same of our planet, our global selves, our networked economies and ecologies, the resolution of the future, the solution for all persons. Read the rest of this entry »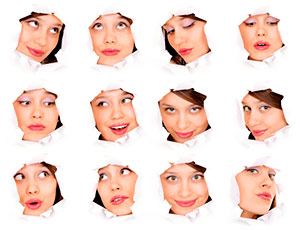 Apart from obvious perceptions that differ from country to country, studies have indicated that across the planet, all facial expressions and responses to emotional triggers are identical. This means that across language barriers, for the most part, the perception of emotional states is approximately the same.
There are six fundamental emotional states: happiness, sadness, anger, fear, disgust, and surprise. This theory was posited by Charles Darwin, and even if obvious to us now, it was probably a highly contentious idea at the time.
This would have been contentious during colonial times – it  being a time of meeting of discoveries of new cultures due to inventions and improvements in the machine and industrial world. The emerging powers had the steam engine patented and sold only to their allies, and with this knowledge, our world opened up to new cultures and societies. With steam we could now power ourselves across the oceans. Read the rest of this entry »