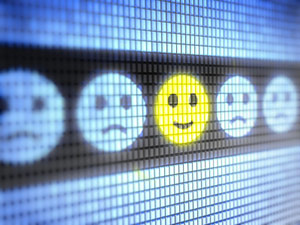 Many self-help gurus will espouse the virtues, the sheer righteousness if you will, of deserving to be happy. You deserve to be happy? What does this truly even mean? (meant to be read in a most sarcastic tone of voice with a slight touch of incredulity thrown in for good measure).
I take umbrage, I cry foul to this so called deservedness. What makes you so special? For that matter, what makes me so special? None of us deserve to be happy any more so than the next guy or girl.
People, living breathing people, are being subjected to atrocities all over our planet in ways that some of us cannot even bear to think about, because we'd never sleep cozy in our beds at night if we did. Aren't these people deserving of this 'happiness' also? They often times don't experience it, because of someone else's pursuit of happiness. Read the rest of this entry »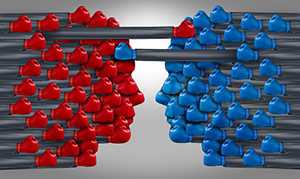 I was doing a reading today and I began channeling information that I believe is very relevant to all of us. I was talking to a woman about the conflict in her life, especially related to relationships. She has continually cycled through similar scenarios is her relationships, and did not understand why.
This was the message that was channeled for this situation:
"Conflict produces evolution. If conflict discontinued at one point in our evolutionary process on your planet, the highest form of life would be bacteria. There is a need for conflict to bring forth evolution. Read the rest of this entry »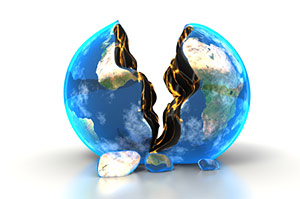 You don't have to be an empath to be affected by the state of the world today. The media visuals trigger deep neurological fright and flight fear responses, even in the most hardened individual.
Here, where I live, not many of us feel comfortable, or are too grieved by the state of the violence to talk or mention it. And if not spoken about, in our minds, perhaps rightly so it does not exist. It is like the mass version of the Heisenberg principle – the idea that if we do not see something, it does not exist. This may be a state in physics, which ended up in the idea that molecules define the charge once we have perceived them, yet it is not the same of our planet, our global selves, our networked economies and ecologies, the resolution of the future, the solution for all persons. Read the rest of this entry »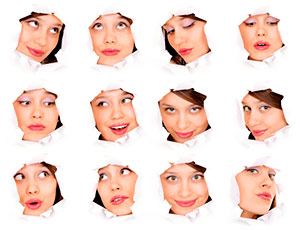 Apart from obvious perceptions that differ from country to country, studies have indicated that across the planet, all facial expressions and responses to emotional triggers are identical. This means that across language barriers, for the most part, the perception of emotional states is approximately the same.
There are six fundamental emotional states: happiness, sadness, anger, fear, disgust, and surprise. This theory was posited by Charles Darwin, and even if obvious to us now, it was probably a highly contentious idea at the time.
This would have been contentious during colonial times – it  being a time of meeting of discoveries of new cultures due to inventions and improvements in the machine and industrial world. The emerging powers had the steam engine patented and sold only to their allies, and with this knowledge, our world opened up to new cultures and societies. With steam we could now power ourselves across the oceans. Read the rest of this entry »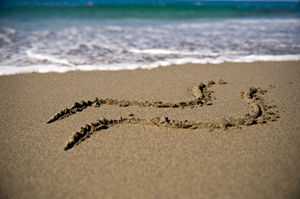 There appears to be a worldwide shift towards approving same sex marriages, or at least some form of an identical gender union, in many countries all over the world. I honestly do not think that this trend is simply because we know more about what other nations are doing via the Internet. I believe this is part and parcel of the millennium shift to the Age of Aquarius.
As a triple Aquarius I can assure you that this astrological sign is associated with philanthropy, veracity, perseverance, electricity, computers, freedom, humanitarianism, idealists, flight, democracy, modernization, astrology, nervous disorders, rebellion, humanity, nonconformity, and irresolution. Of those 17 factors, how many can be tied to same sex marriages, and how? Read the rest of this entry »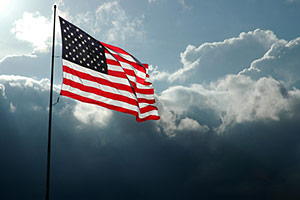 The recent events in Boston really is a horrible reality. After the September 11 attacks, I felt like we were more on our guard to be careful here in the USA. I felt protected by our armed forces.
The first year anniversary of 9/11 I will never forget. I was taking my evening walk, and all of a sudden I heard like a rumbling like thunder. I said, "Gee, it doesn't really look like rain coming," but the rumbling grew louder, and louder. And then I saw the V-formation of the US Air Force fighter jets. They were low in the sky, they passed over me. I became pretty emotional and started to cry. It was not a sad cry, I was just so taken by it all. It may sound corny, but at that moment I felt so proud to be an American, and to be living in the USA. Read the rest of this entry »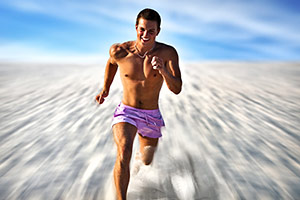 To become more, to expand, and to seek more complete expression is inherent in our human condition, because it is an innate quality we possess due to our original spiritual nature. 'Increasing' or 'becoming' is what drives the expansion of the entire Conscious Universe.
We are each of us a mirror reflection of the Universal Source; we are created in the image of the Divine. We are a perfect imprint of the magnificent Holographic Web of Consciousness. And because we are spiritual beings who reflect the Divine in physical form, we also possess the innate qualities of Divinity. We are self-aware and conscious; we have the capacity for reason, sentience, imagination and creative thought; we command creative freedom and the metaphysical power to manifest; and we have the capacity for complete self-actualization, individuation and transcendence. All these qualities are the expression of our inner Divinity, a direct reflection and extension of the Higher Self. Read the rest of this entry »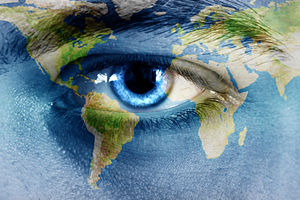 Over the last few years the paranormal has become very popular. I can't even count just how many television programs there are about the other side – from ghost hunting to psychic sisters.
I am very excited about this because for me it is a sign that we are all opening up our hearts, minds, and souls to the unseen. More and more people appear to be interested in paranormal phenomena, and more open to exploring mysticism and the spiritual realm.
A few years ago I received a message regarding the world becoming more spiritual and more connected to source. I was shown that this shift will bring a new awakening and positive change and peace to the human race. Read the rest of this entry »