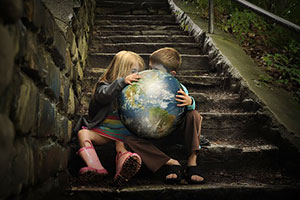 More of the "New Children" are now coming to the Earth plane because we need their wisdom. Many of these children have not reincarnated on this planet for hundreds of years. They have been incarnating into other dimensions, such as pure thought and water dimensions. They have even been teachers on the other side, and guides to people who have incarnated on the planet.
They are coming in droves, because they know we need their help. We need scientists, environmentalists, teachers, healers and psychics. They have heard our cries of fear and sadness. Sadly, too many are being prescribed drugs to suppress their intuition, energy, wisdom and defiance. Some are even committing suicide. We need parents who will raise these children in a spiritual way, instead of medicating them and surrounding them with harmful radiation and cold, debilitating technology. Read the rest of this entry »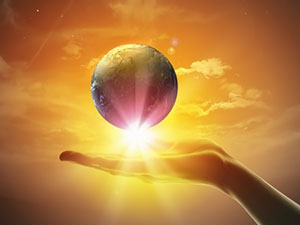 We are truly living in exciting and revolutionary times! The realizations recognized in the past by mystics, saints, and prophets are now being made available to all of humanity. We start realizing that the established powers no longer hold the answers.
This is particularly evident from an astrological perspective. Currently the higher consciousness planets of Pluto, Neptune and Uranus are all moving into new areas of revelation and consciousness changing.
In 2008, we saw this shift beginning with Pluto moving into Capricorn, where it will remain until 2024. We will be seeing many of our established institutions, rulers and structures being questioned, destroyed and broken down, in order to make way for a new way of doing and being. Read the rest of this entry »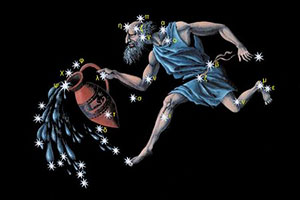 Happy Birthday Aquarius, the Sun is currently in your sign. But that's not all! January 20th, the first day of Aquarius, also brought an Aquarius New Moon this year – our first New Super Moon of 2015. So, there is great energy for all Aquarians in the upcoming weeks.
Aquarians are the free spirits, the star people, the innovators – independent, intellectual, and humanitarian. You also enjoy variety, are unconventional, and often welcome change.
You may seem aloof at times, but your mind is pointed toward the future and the stars. You are the Water Bearer, and your symbol is water, but you are not a water sign. Your element is Air and a fixed sign in the Zodiac. You pour out your ideas freely and feel that there is a never ending flow of abundance. Read the rest of this entry »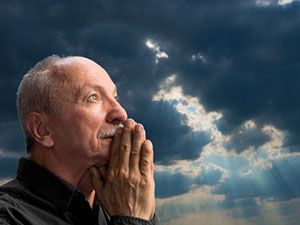 Prayer is a loaded word.  It has become "religified" and it's easy to imagine some smug church lady engaged in the practice.  In my experience, prayer is a Universal Law. We get what we pray for, both spiritually and on a secular basis. It is the Path of Least Resistance, and nature abhors a vacuum. If we get it right, it always works. We get what we pray for.
The downside of getting what we pray for requires carefully choosing what we pray for. Time and time again, throughout history, this choosing has required generations of cleanup. The cleanup is not often successful, because we have not been willing to understand the hindrance of ulterior motives and hidden agendas. Spirit knows all, and there is nothing truly hidden. Read the rest of this entry »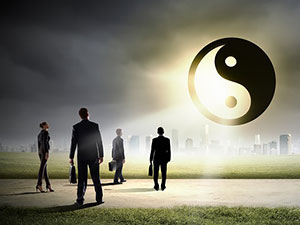 Telepathically channeled by Sharon Michelle from "The Collective."
Q: What is role of reincarnation and karma in the evolution of humanity?
It is not as simple as "As ye sow so shall ye reap."  There is much more going on. It has as much to do with your mission as anything else. It is not all about karma.
Some of you are working through the last of your karma, yet you are still here. This is because you are here to serve. You are here to usher in a new world, a new understanding and a new way of living on this beautiful planet you call Earth. Your purpose is one of bringing harmony and balance to this special planet.
Most of you, who consider yourselves to be Lightworkers, are not on the Earth at this time just because of karma. You may have some karma you are completing. However, you are here for a much greater purpose. Your purpose is one of bringing harmony and balance to this special planet. It is a jewel among all the planets. It has not been appreciated fully in the past. Read the rest of this entry »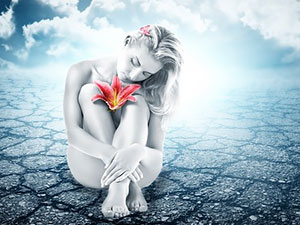 Throughout my life the majority of my spiritual and mystical training is from the Christian faith. I was raised in a very strict evangelical family that held a literalist interpretation of the Bible. I now come to the belief that literalism, holding the Bible as the ultimate truth of God, is actually the opposite of its intention.
If the Bible is the source of all knowledge and understanding, it then becomes God for us. It takes on a transcendent nature, answering any question that life has to offer. Becoming not just a method to point the way to God, but rather God itself. The Bible then becomes an idol for its readers. Idolatry is anything that is held above the ultimate reality and connection with the Holy Spirit. However, this does not mean that the Bible is innately bad. It can be a valuable tool that can point us in the right direction, as long as we view it as such. It is a tool or method that can promote a greater understanding and experience of that higher reality, the limitless love of God. Read the rest of this entry »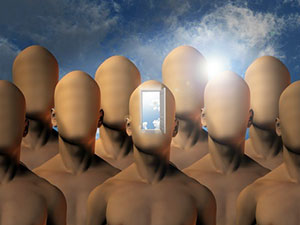 In Beyond the Postmodern Mind, Huston Smith writes that "Rationalism and Newtonian science has lured us into dark woods, but a new metaphysics can rescue us". Mankind will never give up its quest to find spiritual meaning and purpose in this world. This quest is what has been driving both science and religion for centuries.
The Buddha said, "The teacher appears when the student is ready." The same principle applies to the human species as a collective. We have been exposed to new esoteric and scientific insights as we evolved – always when the time was right and the world was ready. Prominent religions all over the world were all founded on esoteric guidance and metaphysical wisdom delivered at various times throughout history by great teachers and prophetic messengers. But as time passed and these religions expanded, they were often contaminated by human bureaucracy, superstition, doctrine and dogma, which distorted the original teachings. Read the rest of this entry »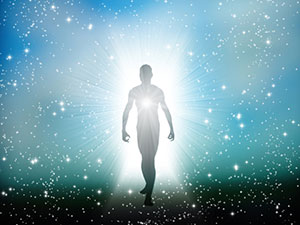 Concepts of the Divine, with an ever-changing definition, have been part of the human experience since the beginning of time.  Most of the world's people throughout history continue to recognize a place for divinity in life.
Our spiritual journey, throughout the ages, has been steeped in mystery and often, superstition and dogma. Organized religions have historically attempted to answer deep questions, and have sometimes provided comfort and solace to people during times of upheaval.
However, the most important questions have been left unanswered. For example, we know precious little about ancient, prehistoric cultures that worshiped the Sacred Feminine. Earliest recorded myths and legends have been lost or destroyed, and most stories that remain portray not only a divine battle of the sexes, but a difficult, contentious relationship between the divine and human beings. Read the rest of this entry »