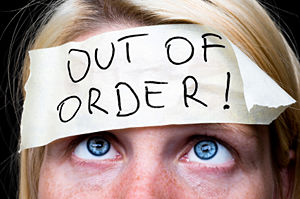 I have learned from fellow humans that it doesn't always matter what someone thinks of you. I have learned in the perspective of challenges we have always  faced in our evolution as a species that despite gender, cultural, society, or moral differences that in fact perhaps we do not always need to worry too much about what some people think.  Perhaps some of it is just chatter. We must learn to listen  intelligently in order to survive, but I understand that we are entitled to our own reactions.
Whilst researching a neuroscience journal this week I was able to glean from the research that some creatures may not all have it in them to be perceptive, gentle and empathetic. Read the rest of this entry »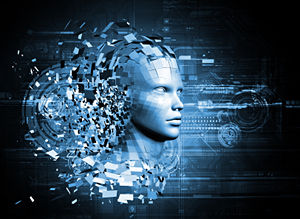 I can see the headline in a few hundred years, when they have proven telepathy and the reasons behind it: 'Man divorces wife for thinking about leaving him'. Or 'Government jails citizen for thinking about committing a crime'. This could end up with a type of preventative  profiling. In fact they are already mapping the human brain exactly for these purposes – for investigatory and legal purposes with MRI technology and with new future military applications. Already in its inception design phase, the soldier of the future might wear a helmet that receives commands directly in his brain from a computer remotely. Another idea I saw was a toy helicopter design that could be flown via brain impulses. With all this 'What will they think of next?' (and they will) and all these ideas being developed without forethought - the right to think and respond naturally to these technologies and methods could pose a serious issue for human rights. Read the rest of this entry »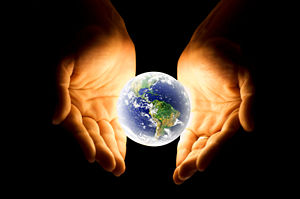 A great portion of my work crosses over into ethics. I have spent the last two years studying business, law and relationship ethics. Through the Internet I became aware of global patterns and became fascinated in the migration of emotions, the origin of the global psyche, and the way people like bees work together en masse.
It has been essentially an interesting informal foray into organizational behavior versus conscious thinking. I still am working on trying to understand if patterns originate from one point – like one idea or one feeling – the Big Bang of the zeitgeist or zero-point of the global consciousness. My other idea or interest relates to the notion of whether this zero-point consciousness – the origin of man's culture is created by multiple ideas and feelings, and if so, if one can escape this matrix of ideas and to be truly independent. Read the rest of this entry »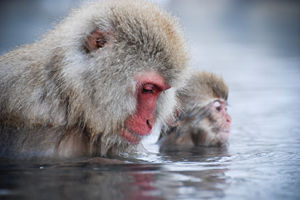 I was thrilled recently to have coffee with a friend who shared with me the theory of the "Hundredth Monkey Effect". I must admit, I had never heard or read anything in particular about it until today.
Serendipitously, I had been searching for a way to explain what I felt was happening with the current Global Shift of Cosmic Consciousness. People have and are referring to it as The Awakening, Ascension or the New Age. I see it as the end of individualism and the beginning of collectivism; not the "end of the world", but a new beginning that is in process and has been for quite some time.
I began researching the Hundredth Monkey Effect and found varying opinions. Some think it to be only an urban legend. I've been involved in the paranormal investigation field for many years, and I agree that there is no exact science to prove the existence of life after death, ghosts, demons or psychokinesis.  I have however had personal experiences with all these paranormal phenomena. Read the rest of this entry »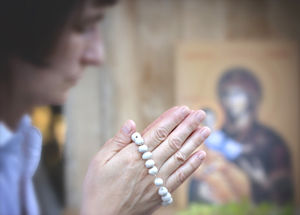 Humans' perfectionist tendencies arise in all forms of study, application and discipline.  This is most apparent in spiritual endeavors. This is as yet an unproven voyage or ascension that people of all cultures seem to believe in. This serves to help us survive reality, survive loss and connect with loss in a more positive manner. Many people have respected their ancestors and still do perform rituals. These caring gestures can be uplifting but also estranging, jettisoning us into a world that we can only dream of, never touch and only abstractly understand.
The ascension process has many pitfalls and points of despair. It is as if the common theme in all ascension is some form of penance, suffering or denial of the physical body. This denial to me is somewhat unnatural and can be taken into forms of zeal and eventually political extremism that has no benefit except for the illogical conclusion that one will be assured a safe place in paradise. Read the rest of this entry »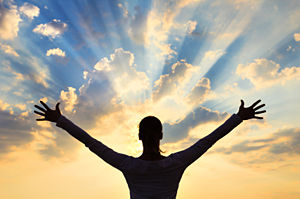 As the 2012 Stargate opened to reveal Self Love the dawn of the golden age has arrived! As the Divine Feminine has already begun to reveal the true nature of the Circle of Life for the past millennium so shall she also reveal her plan for us in this profound shift of our beloved awakening.
We have approached the Stargate and it is opening to our higher calling, to our divine purpose. And the divine purposeful life we are called to live now.
In this world we have learned to grow life from the womb, to nurture life from the heart and to know the inner wealth of the human spirit. It has been our calling for thousands of year and we can now look around us and see that abundance.
Seven billion plus babies have been born and are growing here and now on our Gaia, or Mother Earth, our Divine Spaceship traversing through the stars at light speed. We have been re-awakened to participate in the grand scheme of life! An exploration of the Soul's journey in this creative process of constantly becoming the universal potential of our own fulfillment as an expression of love. Read the rest of this entry »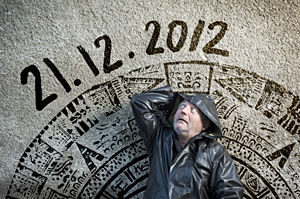 Good morning fellow seekers and believers. A warm welcome also to ye of little faith. It is indeed a blessing to greet you at the dawn of yet another perfect Solstice day in this miraculous annual progression of human history. It is December 21st, 2012 and it is exactly 11:11 GMT, the official time of the Solstice. Take a deep breath, you are indeed still alive!
If you are one of the more adventurous and spirited among us, you may very well find yourself today on a Mayan galactic alignment cruise or magical pilgrimage to the Chichen Itza in the Mexican state of Yucatan, or at Stonehenge in the United Kingdom, waiting for the first light to break on the horizon. I can only imagine how much fun you must be having! Read the rest of this entry »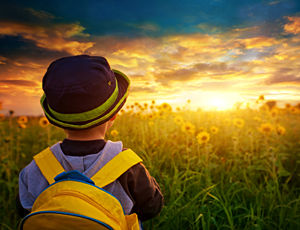 Magical thinking is a common trait found among all children all over the world, between the ages of approximately two until seven years of age. This time frame is also known as the 'pre-operational stage' of child development and it is the period in our early life when we increasingly explore our environment, and gradually learn to distinguish between 'fantasy' and 'reality'.
Children at this age initially have all kinds of imaginative ideas and magical interpretations of the world, in order to make sense of their external and internal reality. At this age we still believe that we can grow wings and learn to fly; or that animals can talk and sing; or that our shadow is a magical person following us around; or that the Sun goes to sleep in the ocean; that there is a man living in the Moon; or that the wind, the clouds and the trees notice us and obey our instructions. We often also have 'imaginary friends' at this age. Read the rest of this entry »