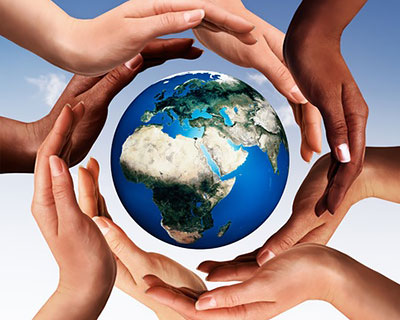 I have always had an interest in behavioral sciences and marketing, as well as spiritual work and the paranormal, and used this as a way of studying people's needs, and applied it to learning cultural philosophies world-wide.
What I have found in my research is that one can intuit people's habits as if it were a science, in order to deeply understand their collective nature. This would hopefully be an expression of their mean needs, their collective needs, or the predictive ratio, in order to see what their cultural needs were. From this arose the question: is Planet Earth happy today? Do people need more, not less material goods? Do they need more, not less love and affection? Are they less, not more aggressive? Was my perception less, not more affectionate? Yes, it also forced me to evaluate myself. Read the rest of this entry »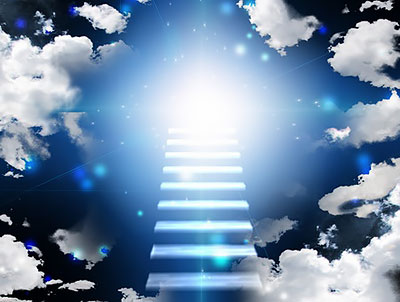 When it comes to near-death and shared-death experiences, they may have different qualities to them for different people. It is clear that the experiences we have in this life do influence the experience we have when we transition into the next.
I believe that the reason for these differing experiences is to make our transition into the next life as gentle and meaningful as possible. Spirit orchestrates the passing experience in such a way that it is as unique as the person that is transitioning.
There are some cultural and ancestral qualities that are fairly consistent in the individuals experiencing the transition. For example, if you have a specific religious icon that is meaningful to you, it is very likely that will be a part of your transition experience. Read the rest of this entry »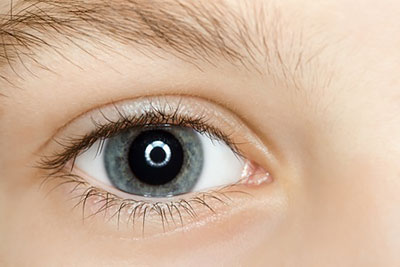 One the best Tarot readings I have ever had was many years ago, using a very old-fashioned method – I wrote a letter and mailed my questions to the reader. This lady was amazing and sent back a cassette tape of the reading. Her soothing voice from the tape deck told me my soul came from another planet. That was the reason that I was different and felt different, she went on to say to vive a la difference and enjoy my individuality. I did not know it at the time, but she was telling me I was an Indigo Child. The reader told me I was different, and to embrace it. The process and her insight were fascinating and I have been forever changed by her words. Read the rest of this entry »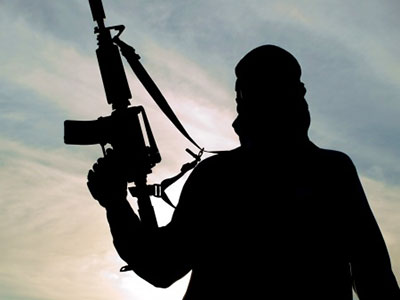 The truth is that our ancestors created myths to encode important information for our benefit. Speaking the truth in those days resulted in death. An alternative was necessary. And so mythology conveys important messages to us from the past – a message of truth otherwise suppressed.
Today the truth is still suppressed in so many ways. There is the argument that our education systems and religious institutions do not teach us the truth. The most sickening recent examples of blatant suppression is that of radical religious extremism which has cost countless people their lives. I feel sad about how little we have done to stop these atrocities.
Unfortunately, you have to destroy a cancer. You cannot just ignore it like a minor case of the flu. You cannot just hope that it will go away. Recent terrorist attacks in the West patently illustrate that radicalism does indeed spread like a cancer. Radicalism is a dark force, just as cancer is a dark manifestation. It has to be eliminated. Read the rest of this entry »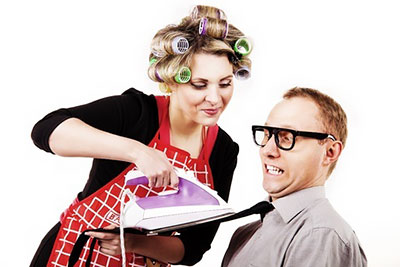 Where does magic come from? And, if we're magical, can we lose our magic? We're all born magical creatures. We also have integrity right from the moment we take our first breath. You may ask, what does integrity have to do with magic? Well, everything!
However, immediately upon emerging from the birth canal, life as we know it starts imprinting upon us its cultural view points.  Often, they become a kind of law that has been validated over and over throughout many generations, even entire epochs in our evolution as human beings, and we are discouraged from questioning their origin, much less their validity. Read the rest of this entry »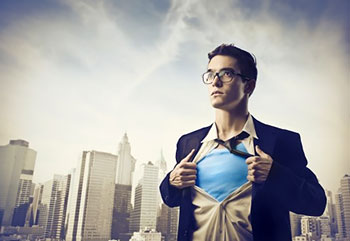 The ideal for many of us is to be superhuman – to be better in our own human form, or for some attaining the perfection of mental or psychic superiority. For aeons humans have seen themselves as the most intelligent beings, the masters, or even the center of the universe, before Copernicus opened us up to the mechanism of our solar system, and thus our galaxy. Before then, and still now, we were always desiring to be better than most.
For many our higher powers have mostly taken on the form of the human, or better yet the man or masculine. The idea of becoming an animal, or even worse, a cursed female, was seen as a punishment for being an inefficient human. This was seen in the quaint but powerful cult of Pythagoras, where attaining the ideal both numerically as well as humanly were to be earned, and that becoming an animal would be the punishment for being a poor person or not being able to follow through on society's morals. Read the rest of this entry »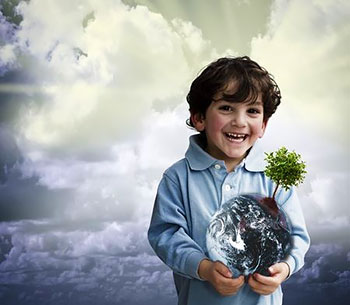 Everybody who is reasonably aware knows global changes are in the works. Whether they are totally man-made or universally manifested, all we know is that things appear to be changing on our planet. And our future as a species is hanging in the balance.
It is sometimes incomprehensible to me how so many people have so little appreciation and respect for all the wonderful things that have been provided here for us on this plane of existence: all the wholesome food, fresh water, clean air. The only reason it is becoming less abundant and under threat is our greed and disregard.
It appears Mother Nature has had enough of our bad behavior and is desperately trying to let us know she will not be accepting this behavior from us on an ongoing basis. They say the ice caps are beginning to melt, the winds are becoming more forceful and we are bombarded almost daily with all manner of natural disaster. Read the rest of this entry »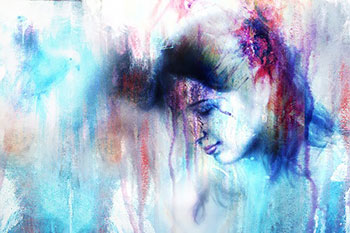 A zealous pastor once pointed at me in front of a congregation of churchgoers and said, "You, young man, will someday go into the darkest of places and bring many souls to the Light." At the time I did not realize that I would first have to drag myself through a dark night of the soul, before his prophecy would finally become manifest and I would be of any real use to anyone else.
As ethereal and cool as his words may have sounded at the time, the actual journey itself was certainly not a glamorous affair! Yet, I still consider myself to be one of the lucky ones.
I have been asked why my first book, Divine Living, was dedicated to "those Indigo Souls of my generation who may have lost their way." As a formerly lost, unconscious Lightworker, and one of the seemingly misplaced New Children, it was simply my hope that my experiences might inspire others of my kind. It was my humble attempt at helping to prevent the tragedy of more of us being unnecessarily lost to humanity and our true life purpose. Read the rest of this entry »