Small Gestures Of Kindness In A Time Of Cruelty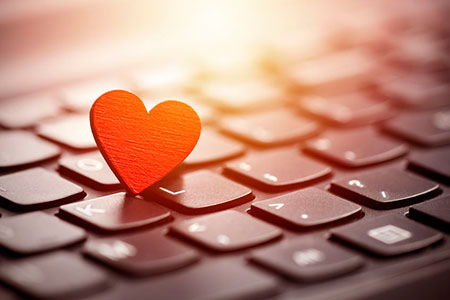 People are feeling anxious and uncertain with what has been happening in the world in recent months. Many are fearful and stressed, and unsure how to act appropriately in these strange times. Some act out in destructive or dramatic ways, taking their frustration out on others.
It is common knowledge that the digital age and social media has spawned a generation of computer warriors and online bullies who express their insecurities and fears, in often extremely mean and cruel ways, from the comfort of their living rooms and basements. This savage lack of empathy and decorum has seemingly now spilt over into our streets and neighborhoods too, in the midst of a global pandemic.
It is easier for many to be critical and judgmental, to complain and argue, instead of facing facts, dealing with the truth and seeking lasting solutions. Often not knowing the entire story, many people choose to see only see one side of things, while telling others off for disagreeing with their limited point of view. The computer has unfortunately given some people a platform to spread strife and hatred, instead of love, hope and kindness.
I pray that more people will strive to seek the truth and learn to look for the good and kind in others. Showing tolerance, patience and kindness is always the better, more open approach. And always remember that if someone attacks you directly, then it often means they are somehow struggling or hurting. It usually serves no real purpose to attack them back.
Remember there's no such thing as a small act of kindness. Every act creates a ripple with no logical end ~ Scott Adams
Many are also misunderstood in this confrontational digital environment. Just because someone is quiet, does not mean they do not have anything to say. They might just be listening and watching, trying to figure out how they think and feel about it all. They are often the wiser ones, not jumping to conclusions about a certain situation.
If we take the approach of kindness and consideration first, then most things will fall into place from there. Tearing down someone to make yourself feel good may be 'quick fix' for someone who is down on themselves. But in the end it will only make them feel empty and worse about themselves. If they try kindness and consideration instead, they might be surprised how much better they will feel making someone smile, or making their day by saying something kind or generous. Sometimes the most simplest thing can make a huge difference in someone's day.
Love and kindness are never wasted. They always make a difference. They bless the one who receives them, and they bless you, the giver ~ Barbara de Angelis
If you find yourself struggling to be calm, kind and thoughtful towards others, take a step back and see what could possibly be causing your frustration and anger. It may be time to take a hard look at what is really bothering you and keeping you from showing more courtesy and consideration for other human beings. Face your issues, or at least set them aside, and instead aim to make our world a brighter, better, kinder place.
Many people have had their lives changed forever by acts of kindness. You do not need to know the person to make this happen. It could be a stranger on the street, or a charity that you believe in. Every little bit helps. Once you see how great it makes you feel, you might even want to expand on your efforts. There are so many who need help and support at the moment. Even the smallest, random gestures of kindness can make all the difference. How will you be treating others today?

About The Author: Venus

Venus lives in Arizona and has helped clients with her arsenal of psychic gifts for over twenty years. She was blessed with Clairvoyance, Clairaudience, Clairsentience and Empathic gifts, and she is also a certified Life Coach and a Reiki practitioner. Departed loved ones will often enter a reading, either invited or they simply show up to pass along their messages. Messages also flow in from her direct communication to Spirit and Angels, providing the client with the answers they need to get them moving forward toward happiness, rewards, and success in their lives. In addition to being a psychic, life coach, and reiki practitioner, over the last ten years, she has also been a teacher and has led seminars to help others embrace their higher knowledge. If you'd like a compassionate psychic who can tune-in immediately and channel without tools, you'll want a reading with Venus at: PsychicAccess.com.