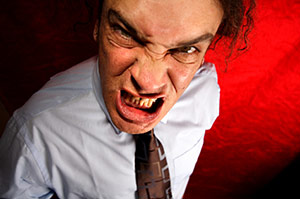 Psychic attack is often launched against others out of an unconscious, or conscious desire to demean or sabotage the other person. This urge to harm another often stems from willful misinformation.
Sometimes people who consider themselves to be a superior professional in their field, may develop a misinformed opinion, deliberate or otherwise, of another person with whom they work. Instead of being honest and speaking directly to this person they think so little of, or bothering to get to know them, they make assumptions. Instead of resolving the issue by communicating directly, they begin to indulge in frequent negative thoughts about the other person.
These negative, harmful thoughts go out into the universe in the form of dark energy and 'attacks' the psyche of the other person who these thoughts have been focused on. The attacker is therefore harming a fellow human being unconsciously through their mean-spirited and hateful thinking process. Read the rest of this entry »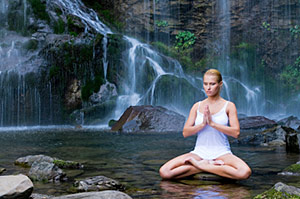 I have been practicing meditation for 34 years. Falling into a state of meditation is now a habit; I can now leave the world of conscious thought for a very short period of time and become refreshed. If I lie down, or even sit in the right mindset, I find myself transported to a place of absolute inner peace.
Meditation is not a religious activity; it is instead a listening activity. I was taught to let go of all thought. "No mind," is what my Renzi Zen Buddhist teacher called the practice. It has become a 'letting go' of the thousands of thoughts passing through my brain every day. We have all heard the saying, "Let go and let God." I often wonder how any of us can even hear God. Read the rest of this entry »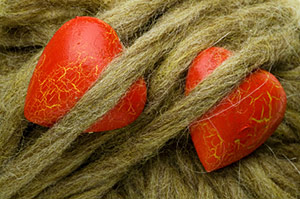 With any kind of relationship, romantic or platonic, good or bad, comes a metaphysical cord of attachment which feeds energy from one person to another, in what can be likened to surgical tubing.
When we've had relationships with people, these cords extend from our chakras or energy centers to those of the other person. So, you can imagine the amount of emotions we can take on from someone else – more often than not 'fear-based' emotions. That fear can show itself as fear of abandonment, unforgiveness, co-dependency, or any other negative emotion.
Years ago, I remember reading a newspaper article shortly after the son of Dean Martin had been killed in an air crash. The famous singer said it felt like his heart was being ripped out – so real are these cords that bind us. The ripping at his heart chakra was, in fact, real, even though there was not any physical evidence of his heart being pulled from his body. Read the rest of this entry »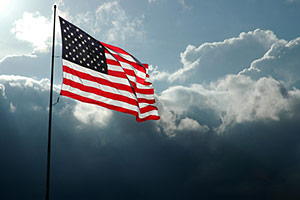 The recent events in Boston really is a horrible reality. After the September 11 attacks, I felt like we were more on our guard to be careful here in the USA. I felt protected by our armed forces.
The first year anniversary of 9/11 I will never forget. I was taking my evening walk, and all of a sudden I heard like a rumbling like thunder. I said, "Gee, it doesn't really look like rain coming," but the rumbling grew louder, and louder. And then I saw the V-formation of the US Air Force fighter jets. They were low in the sky, they passed over me. I became pretty emotional and started to cry. It was not a sad cry, I was just so taken by it all. It may sound corny, but at that moment I felt so proud to be an American, and to be living in the USA. Read the rest of this entry »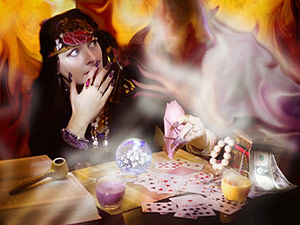 As a psychic it is not easy to find the right psychic to read for me. Like many psychics, I can do readings for others, but I can't read for myself. But trying to find the right psychic for me is like buying a car or a house – it is a process and a challenge!
Just like a house or a car, you look for a psychic who offers you certain special features that will suit your unique needs. There are so many psychics out there, who do you choose from?
When I was younger I needed the guidance of a good psychic from time to time for my love life. This was before the Internet. I remember deciding to take a bike ride on my 18x speed to find a psychic. Along the way I noticed a lady was moving in to a new psychic store, and she already had her sign out, before she was completely moved in. So, I decided to stop and talk to her, and she seemed really nice. Read the rest of this entry »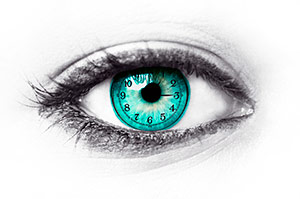 As my proclivity tended towards telepathy in my work, I have tried to 'train' my clients  to ask questions more presently focused on empathy, though I still may encounter questions about the future outlook from time to time and am happy to answer them. The problem I encounter is letting you know when the prediction will come true.
As readers we often commune as colleagues, and I know that many of us have a deep sense of responsibility to our clients. We worry quite a bit about the effects we have on our clients. We pay in karmic debt, what we have to tell you. We don't take this lightly. I take the energy of the client with me after each reading, even if I don't remember their name months down the line, I will remember their pain. So it's important for me to try and leave a person feeling in control. Read the rest of this entry »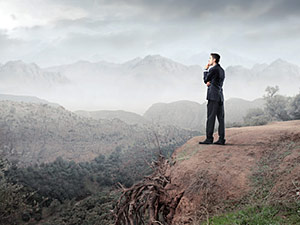 One of my favorite quotes is an old Jewish Proverb: "I ask not for lighter burdens, but for broader shoulders."
I discovered this axiom years ago when reading quotes from major religions, and when I remember to keep it in the forefront of my mind and imagination, it works wonders on my perspective about what I find myself dealing with in everyday life.
We have the power to be in the middle of our lives rather than at the mercy of our lives, and the foundation of that power is perspective.
For example, the above proverb is all about perspective and personal power. Struggle is a fact of life. Challenges will always present themselves to us no matter what social position, education, or gifts we have. We can ask our higher power to help us have lighter burdens, or we can ask for the capacity to cope with what life brings (broader shoulders). And, the ironic thing is that asking for broader shoulders can actually change our perception of our burdens, making them seem lighter, and thus, changing our perspective. Read the rest of this entry »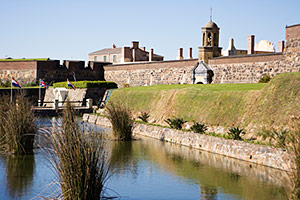 I've lived in South Africa for most of my life, and the Castle of Good Hope is a well known landmark and monument in Cape Town, our "Mother City." But I never had the chance to visit and see it for myself, up until about a month ago. The experience was an amazing one. It was a full tour of the castle and the various museums and galleries inside, including the dungeon, holding cells, and underground storage rooms.
The Castle of Good Hope is South Africa's oldest building dating back to 1666. The fortress took 13 years to build and contained living quarters, a church, bakery, workshops, and prison cells. It was built because the Dutch trading company who occupied the Cape at the time feared an attack from the British. Today the castle operates as a museum, visited by thousands of local and international tourists every year. Read the rest of this entry »