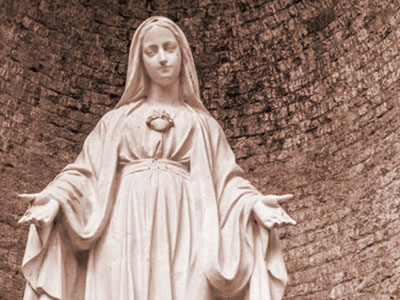 As a teenager, I knew I had psychic abilities. I just wasn't able to label it.
I think having intuitive abilities, such as knowing things before they happen, seeing auras, and sensing negative and positive energy, is something we all can do. I just had a real knack for tapping into that part of my mind, because I spent a lot of time by myself in the outdoors, or in my bedroom, and steered clear of drama and human chaos. Also, I hardly ever was exposed to electromagnetic poisoning by way of modern technology.
I was not raised Catholic, but while on a walk one day, I found behind a church a lineup of saint statues. At the end of the row was Mother Mary. I remember very clearly sitting in front of her sculpture and seeing an angel next to her. I prayed, as I was taught to do from a very young age, to be shown what I will be doing in my future. I wished to see who I will be, or at least get a glimpse of what lay ahead for me. Read the rest of this entry »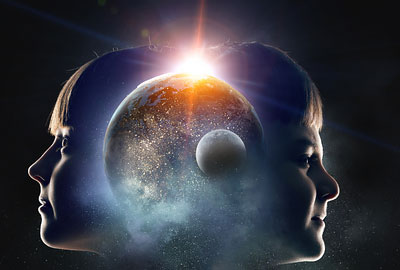 Those of you that are parents have signed up for a different experience, than those who are not. Just because you are not a parent does not mean that you are not affected, or that you do not have the ability to affect children on this planet.
We are calling all lightworkers to come forward. Each and every one of you play a significant role in the life of children, no matter their age. In the New Earth energy these children are also being challenged by the process of ascension, and making sense of their world.
They exist within the two dimensions of form and formlessness, and they move back and forth between these dimensions quite easily. And depending upon the environment around them on the Earth plane, they may encounter positive or negative experiences as they move through the dimensions of time and space. Read the rest of this entry »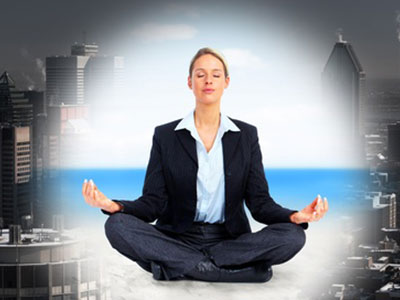 As you are on this spiritual journey, and as you are bathing in the New Earth energy, you will find that you are becoming more and more aware of all of the energies that surround the planet. There are many, many light energies, but there are also dark energies. These are nothing to be afraid of, they gain their power from your fear. Imagine your fear dissolving now and standing in love and the truth of your magnificence.
As you become aware of all of the energy that surrounds you, it might trigger different emotions and different feelings. Some of those emotions and feelings will be pleasant and positive. That's when you can be assured that you are connecting and tuning in with the light energy, the beautiful angels, the master teachers, your loved ones who are here to assist you… your Spiritual Counsel that guides and guards you always. Read the rest of this entry »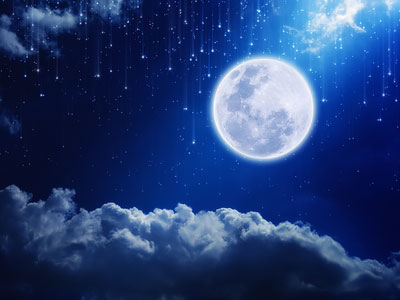 If you have been planning to get a psychic reading, then tomorrow's full moon will be a great time to do it! The full moon has a significant influence on readings, because it is the most powerful psychic time of the moon's monthly cycle.
The fullness of the moon elicits a raised level of psychic energy, which could be harnessed for a number of uses, including a deeper psychic reading. You may notice that when you receive a reading during a full moon, your information and energy will be more detailed and you will cover many more issues.
Sometimes when you seek a reading at a certain phase of the moon you are instinctively seeking answers to issues that are best resolved at those times. Read the rest of this entry »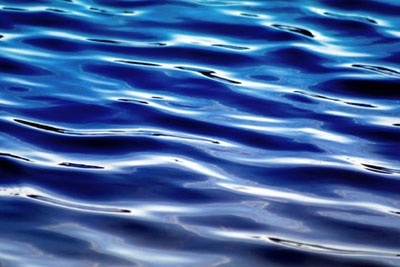 A good psychic reading helps bring a sense of clarity and peace of mind, but should also help you to grow spiritually. When you get a psychic reading, you join together on a soul level with your psychic and, in a way, enter into a partnership. It can even feel like you've actually entered another dimension. This is because you are both raising your vibration and accessing a higher state of consciousness.
How this all works is really quite profound. Spirit leads you to a particular psychic, you feel drawn to call them and aren't even sure why. The compelling feeling that comes over you to connect with that psychic is the first step to following your natural, internal guidance system. The topic of greatest importance to you, the one that you think about day and night, is actually what unlocks a portal that holds the key to a hidden treasure. This treasure being the golden nugget, or spiritual lesson available to you at that time. Read the rest of this entry »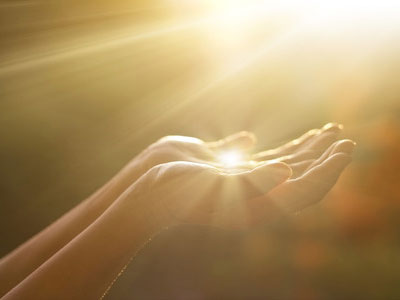 Sitting at a local café, drinking my smoothie, I couldn't help but overhear a conversation behind me. They were talking loudly and were not really going out of their way to be discreet by any means. The one girl was talking about how her mother had passed. She spoke of chemotherapy and did not want the same ordeal for her friend, who is obviously going through something similar.
She then shared a story of how her aunt called her a few weeks ago and told her about a dream she had. In this dream the aunt was visited by the girl's departed mother, who told her that if she could do it all over again, she would do two things  differently when she was alive. She would not have taken the chemotherapy and she would not have spent so much time in church. Read the rest of this entry »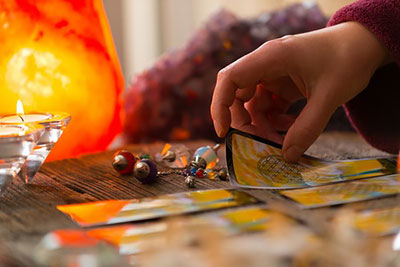 As a Tarot reader through many seasons, I have seen for myself where interpretation, listening to instinct and understanding the true meaning behind the cards makes for a better and more rounded reading. But perhaps the Tarot in and of itself will want to play tricks on you. This too I have seen many times!
People tend to misunderstand the Tarot, its meaning, and more importantly, its true purpose. It was never intended as a fortune telling tool per se. It can only be through careful study and a willingness to open one's mind and heart, that reading the Tarot can be truly successfully mastered. Yes, even to the point of predicting time frames – something clients love, of course, but which can be very tricky to predict. Reading the cards correctly and imparting correct advise is crucial when it comes to time prediction. Read the rest of this entry »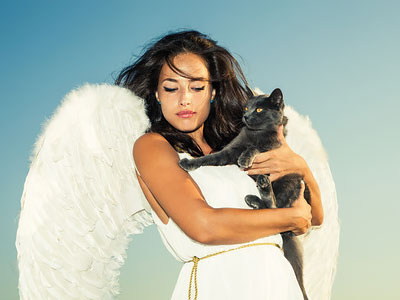 "You have four beautiful angels with you, and you aren't even communicating with them!" These were the words of another psychic at a psychic fayre I was working at several years ago. I had never met him prior to this particular event, and he shouted those words at me as I was walking through the entrance towards my designated work table, to get ready to set up.
And he was so right. As much as I still vividly recalled my vision of angels when I was nine years old, and as much as I was using angel cards in my own readings, and constantly telling my client aware of the angels all around us, I hadn't been speaking much with my own angelic team. Read the rest of this entry »