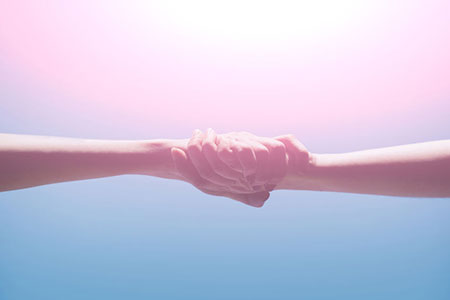 I was thinking today of the many beautiful acts of kindness people have shown me since my husband passed away last year. And then, some song lyrics from the movie, The Sound of Music, came to mind:
Nothing comes from nothing
Nothing ever could
So somewhere in my youth or childhood
I must have done something good.
Yes, perhaps I did some good somewhere in my life, and now I am getting some of it back, tenfold, or more!
There was a period of time, after his sudden death, when it felt as if I was carried by the locals here in Spain. I was pretty much told what to do and not just offered help. For example, when I got the news of his passing from the policeman who answered his phone at the car crash scene, I immediately went on 'autopilot' and attempted to cancel a coffee date I had with one of my best friends. But she simply said, "I am coming, you aren't going alone to the scene. I am going with you!" And then she saw to everything. I was unable to speak in any language at that point, and fortunately she took over.
Christmas and New Year followed, and again my friend told me, in no uncertain terms: you are going to be with me and my family during this period. I began finding reasons and excuses as to why I might not be able to get to their home, including a possibility of snow, which had us housebound for a few days a couple of years prior. But, they were having none of that. My friend's husband said, "My tractor will reach you whatever the weather!"