Embrace The New Solar Year Without The Self-Sabotage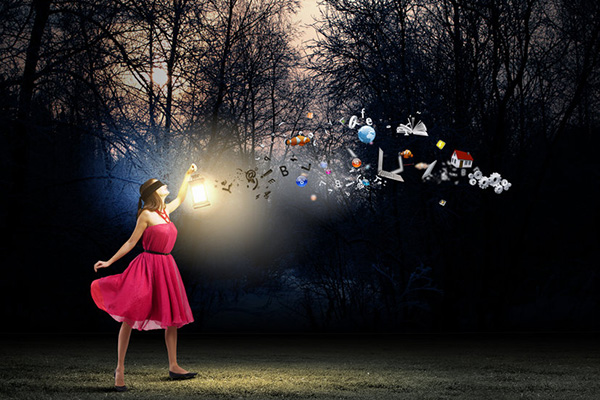 On March 21st we entered a new solar year ruled by the planet Jupiter, which promises luck, healing, abundance, and happiness. The last two years have been challenging and an extreme test of our values and beliefs, but the time has now come to rise above it and use the energy of the planet Jupiter to make the most of this new solar year. It is time for us to now enjoy the fruits of our struggle.
But when we are in such a transition process there are always things that slow us down or hold us back. Fortunately, there are ways to erase these obstacles to ensure a much more smooth transition. If you are struggling to embrace the new year solar year energy of Jupiter, you may be dealing with one or more of the following self-sabotaging energy blockages.
FALSE BELIEFS
The most important thing is to become aware if you have a negative mindset caused by certain fears and false beliefs. Make a list of every negative idea or false belief you may have about the future. Then rewrite each of them in a positive form and also in the present tense. For example, if you worry that the pandemic may never end and our lives will never me normal again, rephrase that notion as: "The pandemic will end in due course and life will eventually return to an even better version of normal." It's almost like overwriting an old computer program.
VICTIM MENTALITY
Realize that you alone can change your life for the better. Nobody else is going to do it for you. The more you direct the focus away from your own responsibility and self-empowerment, and instead focus on others in a negative way, the more you remain in the passive, victim role and nothing can truly change. Forgive people in your life and take back your power. A better life and brighter future begins with yourself.
But keep on working and hoping still. For in spite of the grumblers who stand about, somehow, it seems, all things work out ~ Edgar Guest
PERFECTIONISM
Realize that perfection is an illusion; it is a hunt for a ghost that can never be captured. Find out what your perfectionism is based on. Usually it based on the notion of "I'm not good enough." Discover the cause of your perfectionism, and recalibrate your energy in this regard.
PESSIMISM
Break the pattern of negative thinking and pessimism. Start by noticing little positive things in each new day. Make it a practice to focus on what is good in your daily life. Practice gratitude. Be thankful for all that you already have. Realize how much good is already in your life. Then come to expect more and more positive things.
A positive statement propels hope toward a better future, it builds up your faith and that of others, and it promotes change ~ Jan Dargatz
Create a new, more positive life formula. And don't be disappointed if it does not all work out straight away. The best things in life take a little more time. Just don't give up.
To support my own positive beliefs and manifestation process I always carry a little stone with the Uruz Rune engraved on. This rune symbol represents the power of manifestation.

About The Author: Runa

Runa is a reader with unique gifts and she, herself, is a gift that keeps on giving to others and her community. She is spiritually, artistically, and creatively talented, nourishing her soul through selfless work with incarcerated teens and through her reading practice in Germany and with clients around the world. She is a Rune expert, a Reiki Master, a gifted oracle reader, accompanied always by her Northern Light Guides, present at every reading. Along with her compassionate, direct truths and the non-judgment readings she offers, Runa provides positive energy that relieves burdens and reveals a pathway to future goals. From early on, she could read the energy of those around her, but her study of ancient runes and symbols opened a book for answers to assist and guide others along their path. Runa has read for over 20,000 clients from all walks of life, and for many corporate clients, as well. She owns her own reading praxis in Germany, where she lives with her husband and beloved cat, "Monster." For 15 + years, she's inspired, enriched, and emboldened the lives of adults and teens, helping them to fearlessly embrace and creatively express themselves to achieve their dreams. If you'd like a reading from this extraordinary Rune goddess, you can find Runa at PsychicAccess.com