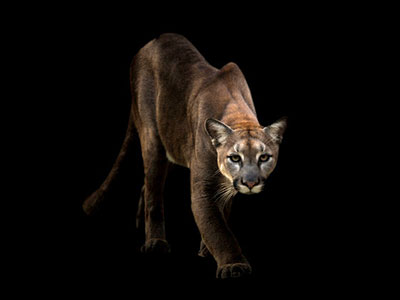 This is a story about Synda, the shapeshifting cougar. Synda is human, but she also has the gift of being a shapeshifter. She cares for all homeless pets discarded by their uncaring humans. These careless people buy their pets, domestic or wild, just because they were cute or exotic to own, as a social status symbol. In other words, they become pet owners just to show off to their friends. Then when they find out there is so much work to keeping a pet, they just simply get rid of them – sent off to fend for themselves, hurt and broken. Synda then finds these unwanted animals and become their mother and caretaker.
Synda knows that there are also good humans around, and she would regularly visit them especially at night. Since she possesses the power of invisibility, they are not aware of her, and don't become frightened by the sight of a rather 'large cat' sitting by them and smiling! Read the rest of this entry »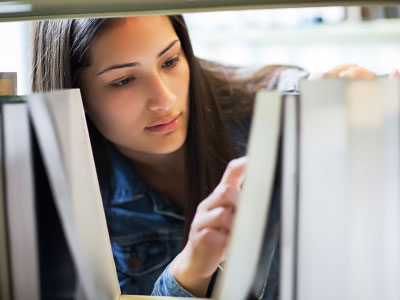 Recently, during a psychic reading, someone asked me what their "gift" was. When asked why the person wanted to know this, their response was, "Because I don't want to study or work on something, unless I know I am going to succeed and be good at it."
My jaw dropped. That is like saying, I will only get married if there is a guarantee that it will last forever, with no mention of love. Even if you have a so-called 'gift,' it doesn't mean you will be successful at it in earth plane terms. Jesus, Buddha, and so many other spiritual teachers, did not become rich and famous, in their lifetimes. They used their talents, gifts, and lives, for the greater good, because they believed in what they were doing. Read the rest of this entry »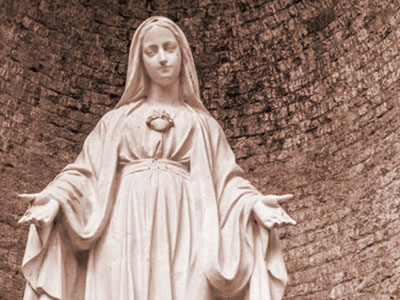 As a teenager, I knew I had psychic abilities. I just wasn't able to label it.
I think having intuitive abilities, such as knowing things before they happen, seeing auras, and sensing negative and positive energy, is something we all can do. I just had a real knack for tapping into that part of my mind, because I spent a lot of time by myself in the outdoors, or in my bedroom, and steered clear of drama and human chaos. Also, I hardly ever was exposed to electromagnetic poisoning by way of modern technology.
I was not raised Catholic, but while on a walk one day, I found behind a church a lineup of saint statues. At the end of the row was Mother Mary. I remember very clearly sitting in front of her sculpture and seeing an angel next to her. I prayed, as I was taught to do from a very young age, to be shown what I will be doing in my future. I wished to see who I will be, or at least get a glimpse of what lay ahead for me. Read the rest of this entry »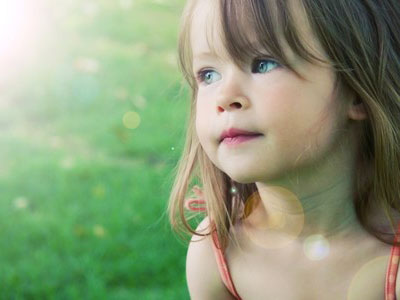 Children are naturally intuitive beings. They are born spiritually aware. We are all born with psychic ability, but as we grow up much of this ability tends to be lost by the time we reach adulthood.
As a parent or caregiver, it is important to nurture a child's psychic gifts without labeling them. Labels such as "highly gifted," or "Indigo," or "Crystalline," are descriptive, but may also harm the child's psychic development.
Sometimes it's tempting to place labels on children or guide them toward a path that may not even be right for them. Instead, adults need to take this spiritual journey along with their children. Encourage them to pursue their intuitions, and don't try to discount or dismiss as 'imaginary' what they may tell you. Intuitive children are extremely sensitive to their environment, and they don't miss a thing…even those things adults may not be able to perceive. Offering a permissive, open arena is key. Read the rest of this entry »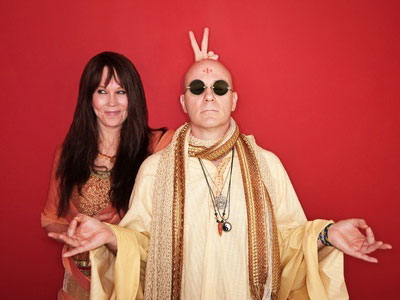 If you are a passionate, committed person in a field that has become commercialized, it can be so very frustrating. One of the ways I deal with my frustration is with humor. Therefore, if you do not have a sense of humor, or take things very seriously, please do not read any further. If you do, you will be proceeding at your own risk.
I recently worked at a spiritual faire, which no members of the public bothered to attend. It ended up being just the bunch of 'gifted' vendors who spent the day talking incessantly about themselves, telling each other the same amazing stories, over and over again. These stories are meant to prove that they were meant to share their 'gift' with humanity. Not mentioned in any of these tales is the family money, or lawsuit money, alimony, family or spousal support payments, which helped to finance their perceived notions of being 'chosen' to do this work. Read the rest of this entry »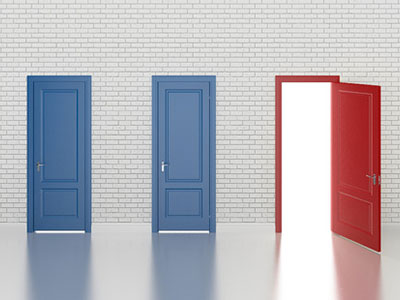 Since I was a very young child, I always believed I would become a teacher and held on to that belief until I was somewhere in my late 20s. It came as a complete surprise to me to discover that this was not where my life purpose was heading. It is so easy to see where misinterpretations occur as one tends to look back.
Teachers commonly resonate with the color brown. They are usually, calm, dedicated, certainly prepared for the unexpected, as this is sure to happen occasionally when dealing with children of any age.
Teachers and instructors are most often also the ones who will donate extra time and energy to outside causes and have a general concern for what is happening in their environment. Good teachers usually volunteer to assist with extracurricular activities and do not anticipate a payback relating to their time and energy. Read the rest of this entry »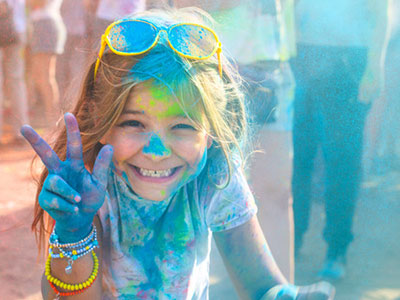 Whether or not you have children, we must all support the new generation, the rainbow children, the indigo and crystal children. They have come to assist in this planet's ascension and healing. They are most revered and honored for their work here on this planet.
All adults are asked to step up and take part in helping them to discover and embrace all of the gifts that they have come here to bring. Each and every one of you has a role in the lives of the children here on this planet. This role is to be taken quite seriously. Whether you are a neighbor or a friend, do not diminish your ability to partake in their experiences. You are all very much needed to come together assisting in their unfolding. Read the rest of this entry »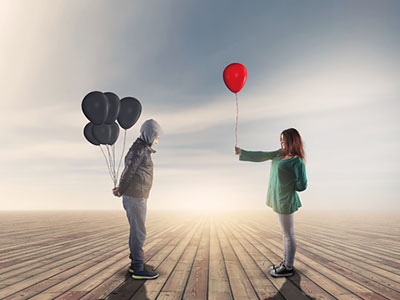 People are drawn to empaths naturally. They tend to open up and pour out their souls to the empath, knowing instinctively that their secrets are safe and there is no judgment or condemnation. This is great, unless you are the empath who is burned out and exhausted with the weight of keeping everyone around you happy, with no one to talk to yourself.
I've been doing readings on Psychic Access for six years now, and during that time I've had the privilege of reading for several individuals who are born empaths, but were not aware of their innate gifts and abilities. They have since grown exponentially in their awareness and have learned to trust what is at the core of their being. Read the rest of this entry »