When Will I Find My Soulmate?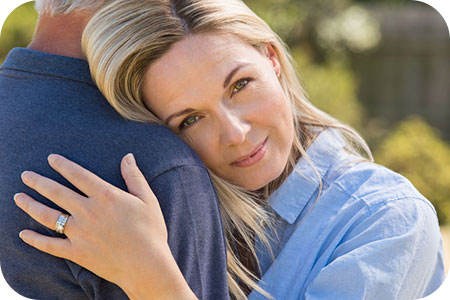 The questions I get most often in psychic readings is about finding true love and meeting soulmates. Why am I still single? When will I meet the love of my life? Will I be married? To be honest, I asked myself the same kind of question for decades.
When I got divorced at the age of 28, I had no idea that I would be single until the age of 52. Yes, I had several failed relationships during those years, and even when I connected with someone who I was certain was my life partner, things always seemed to fall apart. However, many years later, when I did meet my soulmate, it was incredible! Truth be told, I would go through it all again to end up in the relationship of my dreams, no matter how long it took.
Of course, I would have done many things differently over those two and a half decades, instead of wasting my time searching and lamenting the fear that I would always be alone. That fear, along with a few other factors, was actually what held me hostage for years. It is the first thing that should be addressed when one is searching for your soulmate.
Many people told me over the years, that I would meet the man of my dreams when I wasn't looking. My response to that was always, "Well, it will have to be a burglar then, because the only time I am not looking is when I am asleep!" If this is how it seems for you, then this is the first thing that needs to change. Your soul mate will find you. Period. And it will happen when you are not looking. Double period!
Our universe grants every soul a twin – a reflection of themselves – the kindred spirit  – And no matter where they are or how far away they are from each other – even if they are in different dimensions, they will always find one another. This is destiny; this is love ~ Julie Dillon
You mustn't overwhelm yourself with the fear that it will never happen, that you are too old, too set in your ways, or too high-maintenance (as well meaning friends sometimes like to tell us). When your focus is in the present, and on yourself, that is the time you emit that special spiritual signal that draws your soulmate to you.
Even if you are online dating, your approach should be to put up your profile and wait for others to come to you, not the other way around. You may notice that when someone reaches out to you first, things seem to go better, compared to the ones you are choosing, or chasing.
So, the first thing to do when you are ready to meet your soulmate is to shift your energy. Instead of searching for that 'prize,' make yourself the prize! You are open, loving and ready, but not needy, fearful or desperate.
A soulmate is someone who has locks that fit our keys, and keys to fit our locks. When we feel safe enough to open the locks, our truest selves step out and we can be completely and honestly who we are; we can be loved for who we are and not for who we're pretending to be. Each unveils the best part of the other ~ Richard Bach
Secondly, accept the fact the your soulmate may not be ready, even if you are. I could never have met my soulmate any earlier than I did, or it would have been a disaster! I wasn't ready, and he was living halfway across the world, so I had to wait until he immigrated to my country. And he had to wait until I came to a place where I was no longer searching and, in fact, had let go of the idea of any kind of a relationship. I literally told the Universe that I was no longer interested and would shift my focus elsewhere, content to spend the rest of my life alone. Two weeks later, my soulmate appeared!
So, if you're currently searching high and low for your perfect match, or if you've encountered failed relationship after failed relationship and still find yourself alone, it's time to shift your energy – from one of need to one of faith. Ask Spirit to bring you what you need, in the perfect moment, and then take a step back. Turning it over to a higher power assures you'll experience the kind of relationship you are looking for, when the time is right. It will be loving, all-encompassing and everlasting.

About The Author: Susyn

Susyn lives in New Mexico, and offers Psychic Guidance, Astrological Insights and Channeled Messages that will change your life! Her credentials are top-notch and include a doctorate in metaphysical studies and certifications from The American Association of Professional Psychics and The American Tarot Guild. She's also a published author, with two metaphysical books under her belt, and has authored numerous articles and horoscope columns. In addition to her readings, Susyn is also a mentoring practitioner who teaches others how to master their own gifts, raise their vibrations, and empower themselves. A sought after guest on numerous radio programs, she has also hosted her own radio show. If you're looking for one of the truly bright shining stars who can also read them with an accuracy that will astound, look no further. You can find Susyn at PsychicAccess.com.