Posts Tagged 'famous psychic'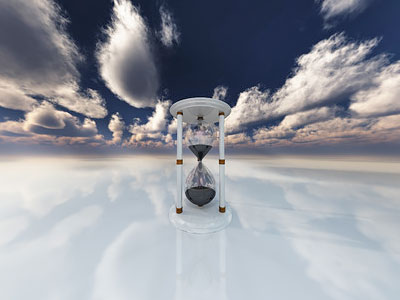 Have you ever wondered why it seems so difficult for even fairly gifted psychics to predict timing, especially relating to when someone is going to make a choice to change? I have had clients  asking me why timing varies from reading to reading, and psychic to psychic?
A very talented and famous psychic, John Edward, once stated,  "I am a psychic, not Omniscient." If you approach a psychic reading with the expectation of guarantees in triplicate, then you are misunderstanding the true psychic's gift and purpose, and you may very well be disappointed.
This is not Oz and we are not wizards of inexhaustible knowing. If anyone guarantees you an outcome or better, or charges you exorbitant amounts to move mountains for you… run. Run, don't walk! You are consulting a fraud. Read the rest of this entry »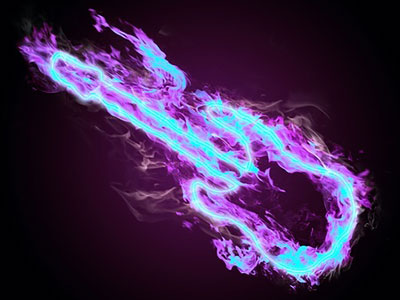 In my career I have done the odd emergency psychic reading at 3am in the morning for a celebrity, or two. However, I never divulge the details of conversations, interactions or communications I have had with celebrities or prominent public figures.
I think being an ethical, professional psychic, and a good friend, involves being discreet and reliable – that is after all how trust is built. I personally know how important privacy is for one's peace of mind, and I therefore honor other people's privacy too.
Yes, I am a spiritual advisor, counselor and psychic reader, but mostly I am a friend. The best way to have a friend is to be one, and to be a true friend involves respect and trust. Whether they're famous, or not, what I share with my clients remains confidential. Read the rest of this entry »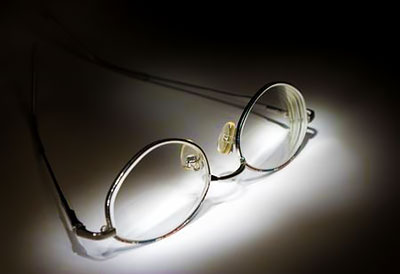 I have been an avid student of Edgar Cayce's work since my youth. My advice to the younger generation, as well as newcomers of all ages who are interested in metaphysics and psychic phenomena: please read about Edgar Cayce. He is the most documented psychic in history. Study his material; much has been written about him.
Edgar Cayce was born in 1877 and came from a southern Protestant background. He studied the Bible and displayed psychic and mediumship abilities from a young age. He could talk to his deceased grandfather at the age of seven. He was lucky enough to have an open-minded mother, who recognized and nurtured her son's special gifts. Read the rest of this entry »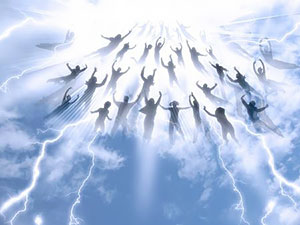 When we are born, we come into this life to work out some karmic conditions, so our souls can progress to the next level. Hopefully someday we will reach mastership and never have to come here again – unless we choose to.
There really is a very big universe out there. Earth is not the only planet, this reality is not the only dimension, and our conscious world is not the only realm of existence. Our souls reincarnate in many varied places.
I believe in the existence of ascended beings and the Christ. In this lifetime we all have some of these special beings ready to help us. They at our disposal. Isn't this great? If we only stop and listen to them once in a while, our journey here on Planet Earth may be better than we can imagine. And we might just move on to better future lives sooner. Read the rest of this entry »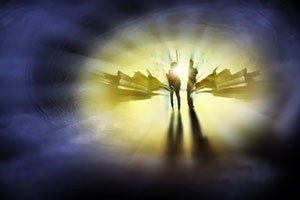 My sister-in-law passed away several years ago from cancer. I was not very close with her, but will always remember her fondly and have respect for her – who she was, and how she lived her life. I always enjoyed the time that we spent together during family events and the holidays. Recently a special dream reunited us, bringing with it meaningful spiritual insight.
I always felt there was this feeling of anxiousness, worry and tension around her. There was this feeling of her not being entirely content and happy. She did a good job hiding these negative feelings, but I could see it and feel it when I was around her.
My husband would often share with me the latest, and often times not so greatest news of what is going on with everyone after speaking with his Mother. I knew from this to pray for his sister, as she was not having the best of times with her husband. They had many arguments and disagreements. I always included her in my prayers, especially after I would see her during the holidays, and any other time. Read the rest of this entry »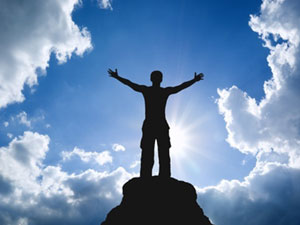 I must have been about ten years old when I often listened to the heated arguments my parents had. One late Saturday night, during one of my 'ear to the door' sessions, things seemed less intense. I heard what sounded like a more lighthearted disagreement. I recall my mother daring my father to go out with her one Sunday night. It was several years later until I actually found out what the 'dare' was all about, but it was life changing for my father. I am sure it was also quite a relief for my mother, who had someone with whom to share her passion for the Other Side. Read the rest of this entry »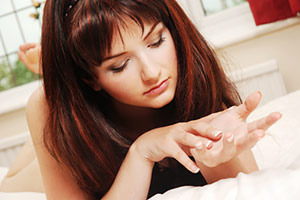 Yes, but to clarify let's try and define the differences between the services of a professional psychic and a do-it-yourself reader.
After so many years, psychics are finally being introduced into the mainstream and are being allowed to express their beliefs and teachings. You can walk anywhere and find amateur psychics doing readings for their friends in coffee shops and restaurants. Many of my clients are teaching themselves to read. Yet, how good are they really?
When you look at the list of professional psychics on Psychic Access, I can tell you that we have known and worked with each other as a group, encouraged each other, informed each other and developed our craft over more than a decade, despite the fact that most of us also work as individual consultants. Many of us have our own businesses, books and websites. Many of us genuinely care for our clients and are not being swept up into a trend. We were struggling for years to get to this point of being accepted professionally. Read the rest of this entry »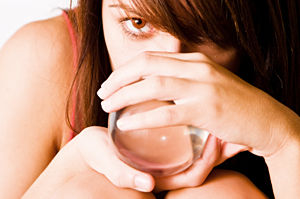 In some of my previous blogs I wrote about fake psychics wanting to get their hands on your hard-earned money. Well, this time I want to warn you about another kind of psychic scam – fake psychics who are not only after your money, but who are also energy vampires. Yes, the main aim of this species of troll is to make you feel bad, upset you emotionally or send you into a state of depression… and then make you pay for it with cash.
Recently, I had a client who called me about a man that she really cares about. She had first gone to a 'psychic reader' who works close to her hometown. This 'psychic' told her some really nasty stuff that upset her tremendously, it sent her into an emotional tailspin. She then searched for a reputable psychic service online and ended up calling me for a second opinion at PsychicAccess.com. Read the rest of this entry »