mediumship reading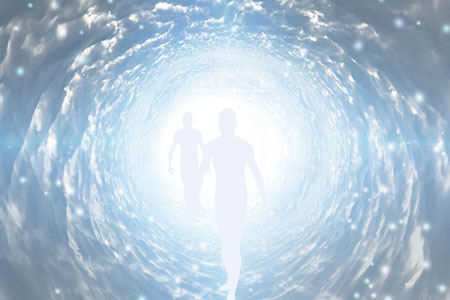 In my earlier days of doing psychic mediumship work, I used to get many requests from homeowners and businesses, requesting that I do a space clearing in their premises. Typically, these clients would complain about strange things happening onsite and disturbances by unwanted spirits, which negatively impacted their daily activities or lifestyle. Some people would refer to this work using terms like 'ghosthunting,' but prefer to call it 'rescue' work.
When someone passes, they can either go to the Light, back to the realm of Spirit, or they can remain in the Earth plane dimension. Sometimes a person dies suddenly, from a murder, for instance, or in a robbery or some other controversial way where they were somehow wronged. Their spirit may then choose to remain here, in some attempt to claim justice. They may also choose to remain here because they don't feel a sense of completeness with this life. Or sometimes they are simply just confused.
'Clearing out' the spirits disturbing the occupants of a home or business premises, has taught me the most about death, and what really happens when we die and leave our physical body. For instance, one time I was clearing a pretty large antique furniture store. As I made my way through the shop, I asked the owner who Norma was? She was sitting in one of the antique rocking chairs in the front corner, and she was scaring people away.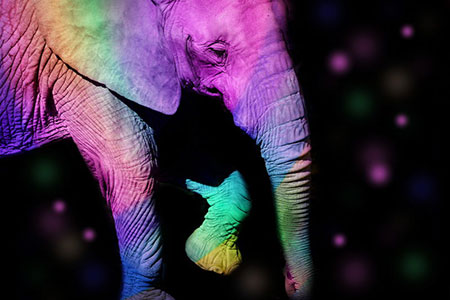 If you consult with various psychics on a regular basis, then you have probably found that you tend to receive varied, and sometimes even contradictory information from them. Whenever I am asked about this, I explain it by relaying the old fable in which six blind men set off to try and 'see' an elephant.
In this story, the first man touches the elephant's side, and says it is very much like a wall. The second man touches the tusk and declares that it is like a spear. The third man grabs the trunk, and declares it is similar to a snake. The fourth man touches the leg and is sure it is like a tree. The fifth man touches the ear, and says it is like a fan. The last man touches the tail and is sure it is like a rope. They then discuss what exactly an elephant is.
This is very much how psychic readings work, and why different psychics may give you different information. Each psychic's talents and reading process are as unique as they are. Some are very good at identifying issues from the past, or old karmic patterns that have helped put their client in the situation they face today. Others are very good at reading the current energy and events in the client's life. Still others may have a knack for peering into your future. Some are good at all three.
Certain psychics are also excellent at providing specific 'yes' and 'no' answers or timelines, while others may be much more adept at offering in-depth guidance and comprehensive information. Some are good at names, while others are better at describing people and places.