Curiosity Killed The Cat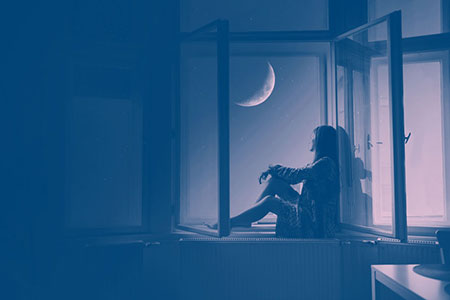 Actress Lynn Kellogg recently passed at the age of 77, due to complications of COVID-19. She passed on November 12th, 2020, under the same moon phase that she was born under, namely a Waning Cresent Moon.
I have very fond childhood memories of Ms Kellogg. I loved to watch her every single Saturday morning on the educational television show, Animals, Animals, Animals. In the series, she sang various songs about the animals, as well as the opening theme song. Kellogg is however most famous for her role as Sheila in the original Broadway production of Hair in 1968.
I was not aware of her passing, until only a few days ago, when I had a surprising spirit visitation from her. At first, I was not sure exactly who she was, but she used my most vivid memories of the kids' television show to remind me. She then said she had messages for those she loved, and those who loved her.
The first thing that she said to me was to tell everyone I knew that "curiosity killed the cat." She actually gave this message to me using an old Public Broadcasting Service (PBS) kids' jingle that is deeply ingrained in my childhood memory. The PBS commercial featured a cat, a trash can, a kite and a lightning bolt, and the voiceover at the end said, "Curiosity, It's Electrifying!" I often used to say it out loud when I was little girl.
I asked her the meaning of this unusual message. "Do not be so curious and restless in these times," she showed me. "Do not go out unnecessarily in these difficult days. It is not worth endangering your life." This made little sense to me at that moment, until I later found out that it was reported in the news that her husband says she contracted the novel coronavirus while attending a social gathering, at which most attendants did not wear masks.
Later that evening, I was supposed to go out with friends who invited me for card games, dinner and movie night, but because of Lynn Kellogg's message, I decided not to go. I later heard that several of the guests tested positive for Covid-19 after that get-together. It was a bittersweet mediumship experience, but I was spared thanks to Ms Kellogg's message.
How can people be so heartless, how can people be so cruel. Easy to be hard, easy to be cold. How can people have no feelings, how can they ignore their friends. Easy to be proud, easy to say no ~ Sheila, Hair The Musical
The next message she wanted me to share is to warn people of the real risk of Covid-19. The virus is a reality, she says. Those who have a compromised immune system, like she had at the time of her passing, due to leukemia, need to be especially careful and vigilant – at least until there is a safe and effective vaccine available.
The final message she asked me to share with those who love her, and those she loves, is that she is still doing what she loves, which is to sing. However, she is now singing with all the angels, and she loves it so very much. She also sends her love to everyone, and wants to reassure us that things will get better soon, and our lives will return to normal in the future. Until then, me must be patient, responsible and kind to one another.

About The Author: Moon Goddess

Moon Goddess is a third generation empathic healer and seer. She started to give healing readings to people more than 20 years ago. She has always been interested and studied all things metaphysical from a young age. Being hypersensitive she can feel and see things before they happen. Utilizing the Tarot, and with the help of her Guides, she is a source of support for many people all over the world. After he passed over, her grandfather kept his promise and came back to say goodbye and gave her the most amazing experience. Moon knows there truly is a Heaven, and it is wonderful! Sharing her experience has helped many people after they have lost someone, or anyone experiencing some form of grief. Get a reading with Moon Goddess now at PsychicAccess.com.


This site uses Akismet to reduce spam. Learn how your comment data is processed.