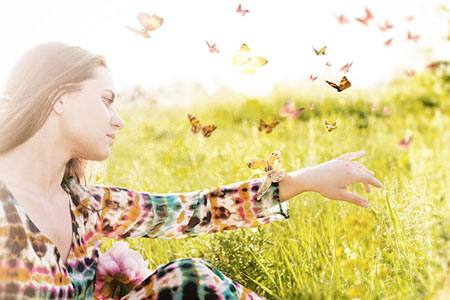 Walking a spiritual path means different things to different people. For me, it means to keep the ego in check, and to always remain aware that we are not bodies with souls, but rather souls housed in a temporary physical form.
A spiritually aware life also means to remain mindful of those virtues and characteristics that we always want to put forward into the world. On our good days this can be easy to do, but on those 'not so good' days, this can become quite challenging.
This is when we most need to persevere in our spiritual practice. Many of us are privileged to have more time these days to do as we please. Why not put it to good use?
This year, 2020, has presented many challenges to all of us. Dealing with a global pandemic, social unrest, and deep ideological divisions in our communities, has made staying on one's spiritual path rather challenging – to say the least!
The wearing of masks, for example, is not only necessary for now, but also a constant reminder of the state of the world in which we now live. This important public health precaution makes it difficult, if not impossible, to see smiles and pleasant expressions others may wish to show us. People now seem even more distant and much less connected. Perhaps this is a time when we most need to reach out to one another.
Rather than complaining about circumstances over which I have no control, I find it helpful to focus on my daily spiritual practice and spend more time in meditation. Daily affirmations are also very helpful in reminding me of the many things in my life that I do have to be grateful for.
I have also been finding more time to take my dog for long walks and truly enjoy nature. Relaxing in the dog park at dusk, a few nights ago, I noticed the many birds and butterflies. I even spotted some fireflies on the way back home! I suddenly realized that I had not taken the time to notice such things for many years. And are these not the things that make the world seem so much more magical?