determination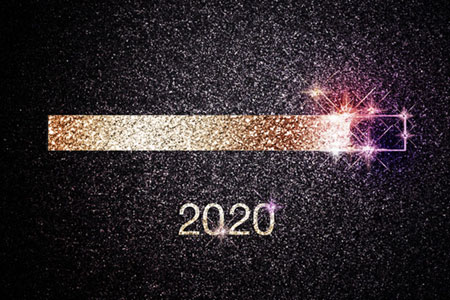 Are you ready for the coming year? According to the ancient art of Numerology, the year 2020 is a 4 Universal Year and energy. To calculate a Universal Year, we add the individual numbers: 2 + 0 + 2 + 0 = 4. The energy of 4 is grounded, practical and will build stable, solid foundations this year.
Although there will be ups and downs, focus, determination and patience will pay off this year. Whether it's your business, relationship, finances or career… slow and steady will win the race.
The Japanese concept of Kaizen is an approach to creating continuous improvement based on the idea that small, ongoing positive changes can create major improvements. Small steps lead to substantial change over time. This is the easiest way to change habits and reach our goals. This is notion is very true for 2020, as it offers us the stage to take our plans and create success.
In Tarot, the number 4 is represented by the Emperor in the Major Arcana. He is ruled by Aries and his element is Fire. The energy is masculine, yang energy, the Great Father. He's all about getting down to business; he's on it. He also has vision, can see the big picture, and he is consistent and disciplined, even during the slower times or when there are delays. He has Divine reason and order, and sees things as they are realistically.
The Emperor knows how to use the yin energy from the Empress, the Great Mother, and her imagination, ability to go inward, and patience. He is in his higher polarity, he's charge using mercy and justice. He rules with his inner power. However, on the lower end, he can be a bully, cruel and self-absorbed.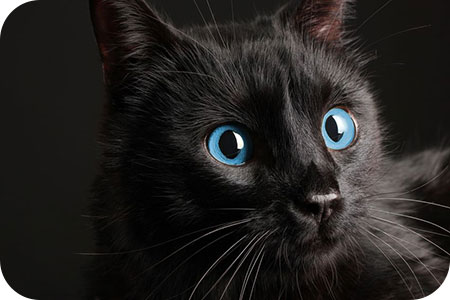 Seventeen years ago, I put my cat, Boo, to sleep and sent her back to Heaven. She was a uniquely ornery, but brilliant cat. Boo was a black cat and we actually had full conversations that my friends would be amazed by. Boo lived to the ripe age of 17.5 years.
I was so desperately sad when she passed, that only a few weeks after her departure, I went out and got new animals to replace her. At first, I picked out only two new cats at the Humane Society. They were put in their carriers, awaiting their new home. One was a calico colored cat, and the other was a beautiful grey cat with white stripes.
But as I was walking out of the kitty area, an anonymous black paw suddenly grabbed at me, snagging my sweater. Being spiritually aware, I decided to stop and pay attention. Was this little black cat my new Boo? Well, you guessed it! I left that day with three cats.
I named my new black kitty Shiva. He was only five weeks old at the time, which means he was born right around the time that Boo died. He was very sickly in the beginning. The veterinarian, one of my Yoga students, told me he was unlikely to make it.
At the time, I did not feel comfortable telling my veterinarian that I actually do energy work on animals, and that I somehow knew this was my Boo kitty's reincarnation. I have been doing animal energy healing since I was a child, and I have been doing animal readings for 20 years.