determination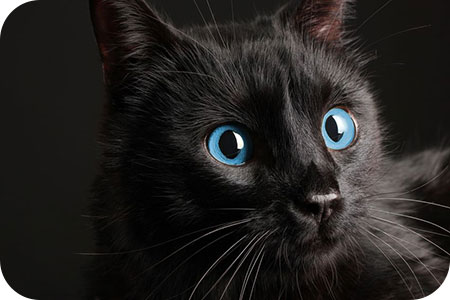 Seventeen years ago, I put my cat, Boo, to sleep and sent her back to Heaven. She was a uniquely ornery, but brilliant cat. Boo was a black cat and we actually had full conversations that my friends would be amazed by. Boo lived to the ripe age of 17.5 years.
I was so desperately sad when she passed, that only a few weeks after her departure, I went out and got new animals to replace her. At first, I picked out only two new cats at the Humane Society. They were put in their carriers, awaiting their new home. One was a calico colored cat, and the other was a beautiful grey cat with white stripes.
But as I was walking out of the kitty area, an anonymous black paw suddenly grabbed at me, snagging my sweater. Being spiritually aware, I decided to stop and pay attention. Was this little black cat my new Boo? Well, you guessed it! I left that day with three cats.
I named my new black kitty Shiva. He was only five weeks old at the time, which means he was born right around the time that Boo died. He was very sickly in the beginning. The veterinarian, one of my Yoga students, told me he was unlikely to make it.
At the time, I did not feel comfortable telling my veterinarian that I actually do energy work on animals, and that I somehow knew this was my Boo kitty's reincarnation. I have been doing animal energy healing since I was a child, and I have been doing animal readings for 20 years.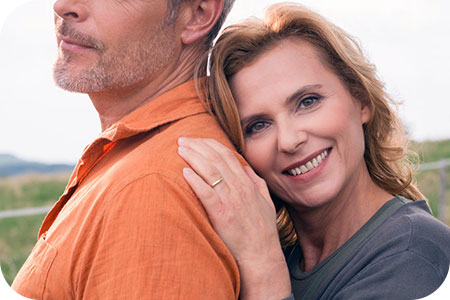 I once had a client who wanted a marriage more than anything else in the world. She has been single for many years and not getting any younger. She wanted a loving partner, and she never gave up thinking about the qualities she needed in that partner. She even told me she could feel him when she thought about it.
I have never met anyone so determined. She would find men to date on the internet, and asked married friends to arrange some blind dates for her. Even her adult son would introduce her to some of his friends' divorced fathers! Of course, some of her dating experiences were very disappointing and she would tell me a variety of weird and wonderful stories about some of the men she had met.
In time she decided to keep a list of what didn't work for her from each dating experience. She would edit her list after every new date. Even I was amazed at her courage and conviction. She simply told herself Mr. Right will come at the right time and never gave up on her dream.
She also encouraged her friends in a similar predicament to stay positive and have faith. A group of these women would even go to dinner a couple of times per month and discuss their dating experiences. They would talk about their recent dates and make their own list at the dinner table. They made it fun; they finding relationships a positive experience.