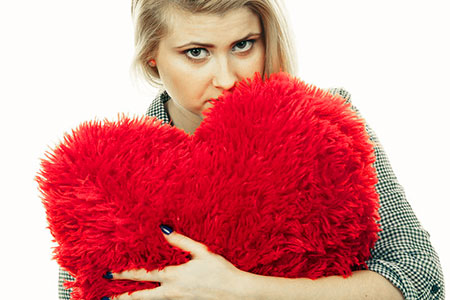 Are you still hanging on to the wrong person? I know you adore him. I know you love her. I understand that you believe you are soulmates and 'meant to be.'
But be aware that your beloved has free will. If they are not exactly alignment with you, no matter how you strongly feel about them, nothing will come of your 'situationship.' They are on their own journey and you cannot will someone to be your lover or life partner. It is nothing more than the beginning of a colossal heartbreak.
I have witnessed many love-struck people hang on for years to someone that has either left them for good, or kept stringing them along. Some of them have even married and had children with someone else, and yet, they still hang on. They often fervently believe their love interest will someday return to them and then they will live happily ever after. Well, the truth of the matter is that they will not. The other person has made their choice and walked away for a reason.
This new year, with all that has been going on in the world, it may be time to take a few deep breaths and have a self-reflective moment. Take a good, hard look at your life choices and your relationships.
If you are making unwise, self-sabotaging choices, consider what it may be that is not feeding your soul? What is it that is really missing in your life? Maybe it is time to release what no longer serves you. Simply let it go. Find your inner peace, and just be happy and content with yourself and who you truly are.
As a psychic advisor, I encounter the good, the bad and the ugly. I have seen much trauma and damage done, sometimes almost irreparable, to people in toxic relationships and love obsessions. Marriages of several years simply falling apart or 'trusted' partner walking out with zero notice. I have watched many go through failed relationship after failed relationship, always with the same results. The result is always the same: excruciating heartbreak.
When the victims of these bad relationship choices are encouraged to do some soul-searching, to see what it is inside of them that is compelling them to go back to the same type of person, time and time again, they are offended and become angry.