Posts Tagged 'co-creation'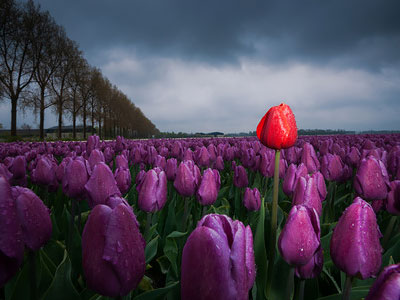 Often times we see you getting stuck in your egos, striving and wishing to 'fit in,' to belong, to feel accepted and needed. But you are already that which you desire.
It is the memories from your past lives that trigger emotional discord. In this New Earth energy, you have the power to clear out that energy and align with all that you are. Rise up out of your ego. Trust and know that you are perfection. That not fitting in, or feeling disconnected from your human friends, is only an illusion.
This disconnection is an opportunity for you to heal another layer, another level of discord within your soul. Remember your soul holds all of the memories of all of the lifetimes, eternities, that you have lived – not only here on the physical earth plane, but also in other dimensions of time and space. Read the rest of this entry »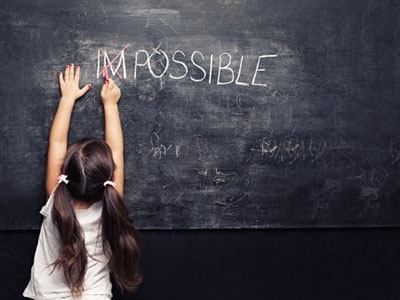 Faith is often defined by dogmas, doctrines, decrees, and creeds. However, these qualities have little to do with substantial spiritual aspects of faith and more to do with systems that attempt to define faith. A true spiritual idea of faith is not about believing the right things, but instead recognizing that our lives can be motivated by the good from which our lives originated.
There is a line in A Course in Miracles that says, "If you knew who walked beside you on the path that you have chosen, fear would be impossible." Faith is at its core the understanding that there is something greater that ourselves assisting us in our forward momentum.
Are there correlations between faith and belief? In my experiences of channeling for years, I would say that the qualities of faith and belief do have a tie. You could say that faith and belief have a symbiotic relationship in our lives. Belief is essentially the catalyst of faith, however 'right' belief is not necessary for faith experiences. Read the rest of this entry »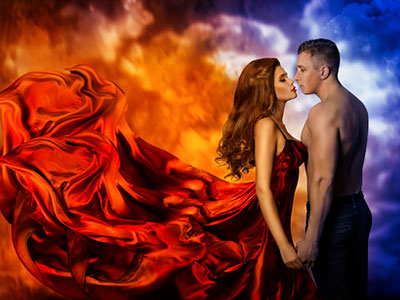 When I work with clients or teach courses about relationships, the first area I look at is what they truly desire in a relationship, and how they want to feel. This applies whether one hopes to attract a soulmate, or improve a current relationship. It is also necessary to know before we choose to invest more time in any partnership, or to release it.
And yes, we are all able to have what we imagine, because we were born to create these experiences. We are each valuable, for exactly who we are. We all have special talents and gifts, but because we took a body, we have value.
If you don't have complete clarity on what you want, one easy way to get started is to write a list of what you don't want.  Then, next to each negative statement, write the opposite of what you don't want. Read the rest of this entry »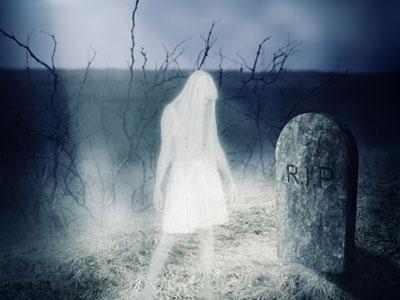 We would like you to understand that on this planet Earth you have chosen to experience duality. And within your framework of duality you have created negative and positive. You have created good and bad. You have created darkness and light.
Part of your awakening and unfoldment toward enlightenment is your ability to transcend your creation here on planet Earth, and to be in complete and total alignment with your highest truth, and that of God, and of the Universe.
As we have spoken before, you are an extension of all that is beyond the planet Earth, but as you are functioning as a human being at this time, we would like to discuss your creation of malevolent and benevolent beings, entities, ghosts, or earthbound spirits.
Just as there is good and bad on planet Earth, and in your reality experience as a human being, so too have you created good and bad within the dimension that surrounds you, the earth plane. You have also created spirits, or ghosts, or 'trapped energy' if you will. These are spirits or energies that have chosen not to go into the light. These spirits or energies can influence and interfere as you choose to allow, or deny, in the same way other humans can influence and interfere in your life, if you allow them. Read the rest of this entry »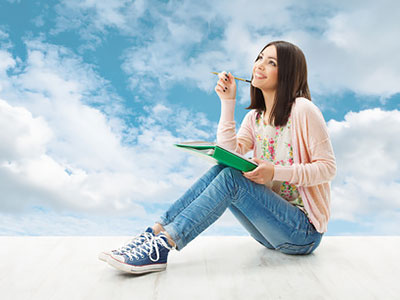 Do you feel inspired? With the hectic pace of life today, it is relatively easy to keep your head down and just live day-to-day, without having time to notice much beyond your immediate purview. Whether you are consumed by a busy career, overextended with a heavily scheduled home life, or over-committed to extended family and friends, or all of the aforementioned, it can be difficult to find true inspiration for oneself.
But there is no time like the present! Make a small but important commitment to yourself. Lift your head. Look around. Take time to breathe. Spend some time alone. Read. Learn. Appreciate. Take inspiration from the world around you. Set healthy boundaries. Stop and smell the flowers. Enjoy good-news stories. Revel in others' accomplishments. Know that if others can do it, so can you. Read the rest of this entry »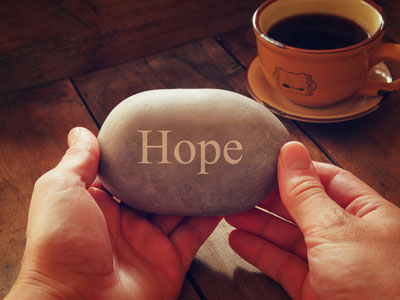 Hope is a representative of our dreams. Hope is what keeps us going when the going gets tough. We are subjects of hope, if we allow it. So, allow hope to rule your mind. Dream a little. Allow hope to infiltrate the many ways you wish for improvement and change. Have hope that you become the you that you wish to be.
According to the Merriam-Webster Dictionary, "Hope is a belief in a positive outcome related to events and circumstances in one's life. Hope is the feeling that what is wanted can be had or that events will turn out for the best."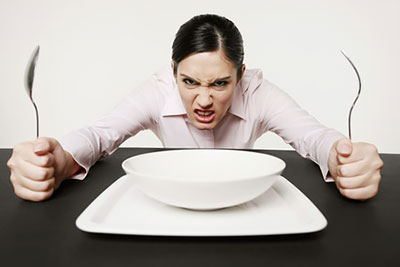 We are often told to be patient. Patience means to slow down, take a moment to breathe and stop trying to force things to happen. Patience is allowing things to come in Divine timing.
When impatience takes over in your life, things become off-kilter. That's when relationships break apart; jobs become unsettling, or they become impossible to find; money starts to dissipate. And all these things just cause more impatience, and more frustration.
When I tell you that someone will come into your life in Divine timing, it simply means that when you are able to be patient and let go of the edginess, the Universe will open the door an allow something or someone better to come into your life at the right time. This is all done on Divine timing – not yours, or mine. Read the rest of this entry »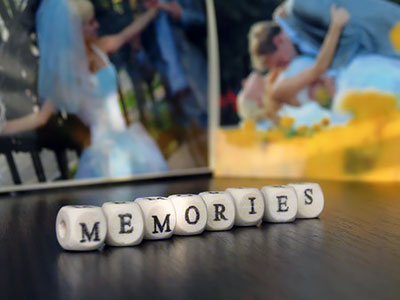 Some people inadvertently choose to live in the past. Usually their past is seen as a much simpler, happier time, with fewer challenges.
Some people had an idyllic childhood and they often wish they could return to that time of playful bliss, loving parents, guiding teachers and wonderful friends. But for others, the past is a horror-strewn path of destructive behavior, with insurmountable adult problems thrust upon them at a tender age. For them the past was a time of much emotional distance or cruelty at home. These memories are indelibly imprinted on the souls of the survivors, but with a much different feeling to be sure.
Although many can put their painful past in perspective, some relive those experiences day after day, harboring hatred and resentment. Read the rest of this entry »