Posts Tagged 'chakra scan'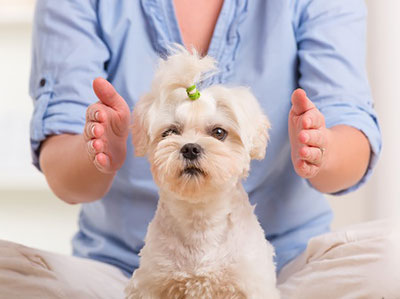 Energy medicine, most specifically Reiki, can have the most amazing results when practiced on humans, animals and even plants. As a Reiki Master, I have noticed great benefits from using Reiki on my own animals, as well those of my clients.
Reiki is a natural form of healing that harnesses the universal life force, to promote healing and relaxation. The Reiki system of healing was created in the nineteenth century by Dr. Mikao Usui.
There are many Reiki practitioners that work almost exclusively on animals. Reiki can be used hands on, or by means of distance healing in which the healer uses a picture or impression of the animal that needs healing. Read the rest of this entry »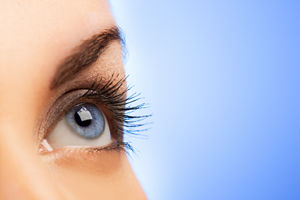 What is it like to be born a psychic? The easy thing to say, that most will indeed say, is that it is both a gift and a curse. But that is such a broad statement. Personally, I have always loved being psychic.
I remember being three years old, when I knew that I saw and heard things which were not there. I would look at people and I would know things. I would know how they felt, in all senses of the word, and I would see colors around them, which told me how they were feeling physically.
I did not know what this was at the time. I just knew that when I saw a person with a certain color around them it meant they were feeling a certain way. I would try my best to avoid being around people that made me feel what they were feeling. But as an empath, I could not prevent these experiences. Read the rest of this entry »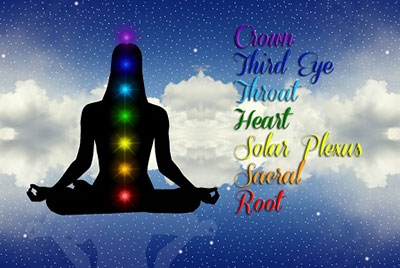 Chakra theory originates from Hindu mysticism. There are seven main chakras (there are others too) in the body. Chakras are also known as energy vortices. Each chakra is associated with a different color, as well as various physical, emotional and spiritual issues. Reiki is an example of a metaphysical system of energy work that uses the chakra system as the focus of intent.
Root Chakra
The root chakra is located at the base of the spine where the coccyx is located. It is associated with the color red and our feelings of stability and how we relate to the physical world. Some of the issues related to this energy vortex are problems finding housing or work, or an inability or unwillingness to take control of our lives. Problems with this chakra may also show up as an inability to create organization when dealing with tasks and jobs. Read the rest of this entry »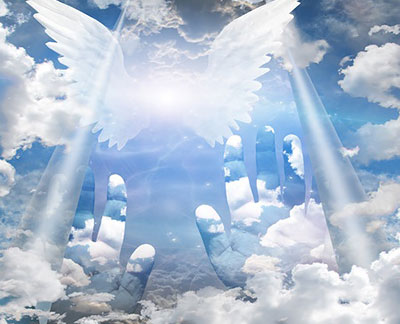 The morning was quiet, as almost everyone in our group had undergone the Spiritual Intervention the day before. Once you have a Spiritual Intervention you are required to rest for 24 hours in your room. You can go and eat your meals, but you are not suppose to interact with anyone and definitely no talking. For some people this is quite hard, but for me it is quite heavenly.
Since I experienced the intervention for the healing group of photos and names that I brought along, I used this time to continue my prayers for everyone and reflect on my experiences here as a first-time guide. When you act as an ambassador for the healing of another, you are not bound to the same rules, but I do like to honor the quiet and continue to hold the healing space for the full 24 hours. Read the rest of this entry »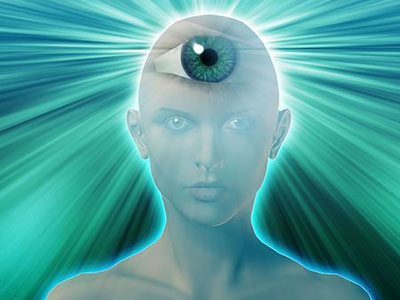 One has to wonder – are there any benefits to being psychic? Does that make one more powerful, more in control, more all-seeing, more omnipotent, all powerful and omniscient?  Some clients call and want to know what it means to be psychic. They want lessons in opening their chakras, they want lessons in controlling their psychic visions, and they want to become psychics. All these things are understandable. Yet, there are some cautions.
Firstly, if you have been born with the propensity to 'see', that is your gift. That is something that you need to learn to understand, and this may, as I believe, not be done through psychic work, but through psychological work and counseling. This really is the way. If the wizards of old knew better, and they probably did, they probably employed some of the same techniques.  After all, there is no point having ability and being unable to navigate through one's own life. Read the rest of this entry »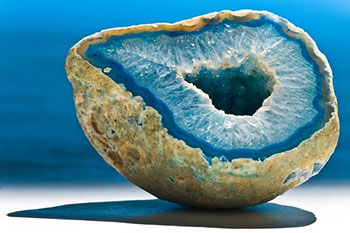 Crystals and gemstones have been used by almost every culture for healing and mystical purposes. They amplify the user's vibration and bring to the healing practice their own energy and symbolism.
I used to live by a beach that was covered in agates. I collected them and revered them, somehow instinctively connecting to their magic at an early age. Years later I began using a large variety of agates in my healing practice.
Black or Banded Agate. This agate helps to center the first chakra. It is a great stone for combating anxiety and to ground the physical body. Use this stone for self control, physical energy, grounding, and resilience. Read the rest of this entry »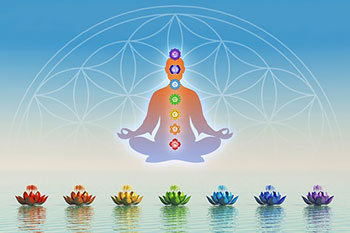 We are very affected by the colors in our homes, work environment and by the colors of food we eat and the colors we wear. Color permeates our very existence.
In Kundalini yoga, it is the tradition that teachers wear white outfits made of natural fibers, with a white covering over their heads. Just like the color white deflects the sun and black absorbs it, white also deflects negativity and the color black attracts and absorbs it.
Teaching Kundalini can attract students who are very evolved, and also many who are really struggling and sometimes even emotionally unstable. Wearing white can protect a teacher from the negative energy that may emanate from a person in class and is sometimes directed toward, or projected onto the teacher. Read the rest of this entry »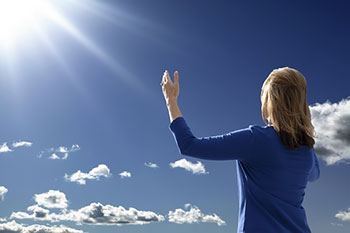 Our bodies contain endless potential for energy: physical, mental, electrical, psychic. Much like the sun itself, we are constantly providing energy. Yet, many of us feel drained and exhausted? If we learn to tap into our natural channels, this doesn't have to be so.
Like the power of our brains, we may only be using a small fraction of our personal energies. The best way to get started is a program of meditation or prayer to discover where our strongest energies lie. These are to be found in our psychic centers, or chakras. As you begin your journey, you'll notice stronger feelings in one or more of your seven spiritual centers: crown, eyes, throat, heart, chest, spleen, and root. It may be a slightly prickly sensation, like static electricity, or a growing warmth, or a feeling, or a pleasant coolness. Read the rest of this entry »