Chakra Clearing Using Stones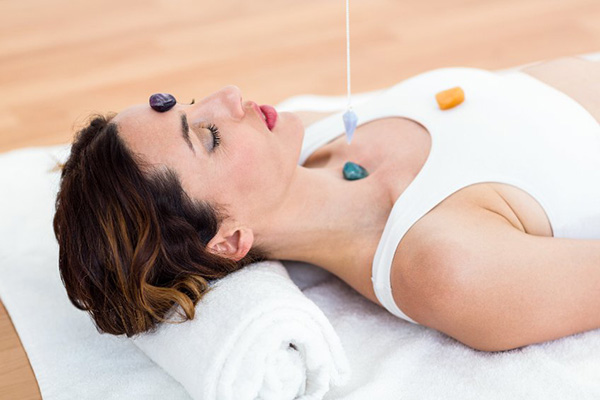 Clients often want to know what methods I use in my psychic readings. With the assistance of my spirit guides I usually pick up the energy around the person I am reading for. Sometimes names or events can come in, depend on what my guides are telling me. I also use meditation and stones to connect and keep my chakras open to receive message from the spirit world.
From a very young age I have been collecting crystals and gemstones to help keep my chakras clear and improve energy flow around me. Keeping your chakra system open and your energy field grounded is very important to obtain accurate inuitive information from your inner guidance system.
Speaking to my clients I aslo tend to find that people who do meditation and take care of their spiritual well-being often have happier lives and less stress. It also contributes to a longer life span.
To keep your seven chakras open I recommend the use of some of the following gemstones and crystals.
The Root Chakra is the base and grounds the spirit force that is in your body. A strong, clear base chakra ensures the ability to work more lovingly on the physical planes. Recommended stones: Red Garnet, Smoky Quartz.
The Sacral Charka is a conduit for creative utilization of forces leading into all aspects of the inner being and high soul procreation. It direct the self towards devotion. Recommended stones: Tiger Eye, Orange Calcite.
The Solar Plexus Charka expresses our personal power and helps us to manifest our goals. Recommended stones: Topaz Citrine
Each of the seven chakras references different dimensional planes. It is a turnstile that leads us into different dimensions ~ Dr. Frederick Lenz
The Heart Chakra releases emotionally suppressed trauma and expresses soul consciousness. It manifests love in action. Recommended stones: Malachite, Jade.
The Throat Charka represents the ability to verbalize and express the truth and the power of a spoken word. Recommended stones: Jade, Kunzite.
The Third Eye Chakra opens up to the subconscious state to channel intuition and balance out your state of mind. Recommended stones: Lapis Lazuli, Quartz Crystal.
The Crown Chakra offers access to higher consciousness, peace and wisdom. Recommended stones: Amethysts, Opal.

About The Author: Mystic Shelley

Mystic Shelley is a five-star psychic, Reiki healer, clairvoyant and empathic reader. She offers her clients honest answers about past, present and future events with the help of her trusted guides. She reads in the area of love, relationships, career, money and all matters of life. Mystic Shelley was born with talents that would later mark her as a gifted psychic, but she chose not to embrace them early on. In her 30's, a not-so-chance meeting with a celebrated psychic set her on a course that awakened her gifts. Born with the gifts of clairvoyance and empathy, her psychic mentor helped her to expand those abilities, taking her talents to the next level. With experience came proficiency and today she has a growing list of devoted clients who sing her praises. In addition, she's also actively assisted other psychics to open up to their abilities. If you are looking for direct and honest answers get a reading with Mystic Shelley now at PsychicAccess.com


This site uses Akismet to reduce spam. Learn how your comment data is processed.