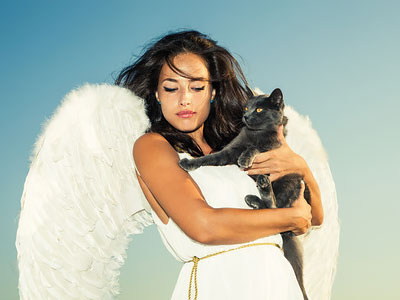 "You have four beautiful angels with you, and you aren't even communicating with them!" These were the words of another psychic at a psychic fayre I was working at several years ago. I had never met him prior to this particular event, and he shouted those words at me as I was walking through the entrance towards my designated work table, to get ready to set up.
And he was so right. As much as I still vividly recalled my vision of angels when I was nine years old, and as much as I was using angel cards in my own readings, and constantly telling my client aware of the angels all around us, I hadn't been speaking much with my own angelic team. Read the rest of this entry »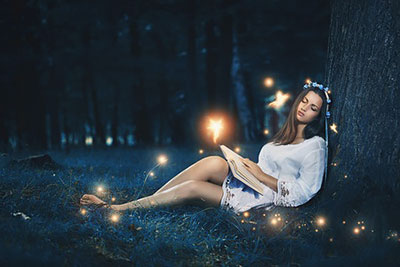 Whether it's ghosts, shadow people, Tall Man with a Hat, The old Hag, or pixies, we've all experienced mystical beings in some form or another. Some of us have had minor insignificant encounters, while some of us deal with these entities every day. And, there are those who experience very violent encounters with some of these beings. I personally, have had my fair share of the worst kinds of attacks. And, I find myself dealing with the mischievous little pixies almost daily.
If you don't know what a pixie is, let me explain. They are little spirit beings. About the size of a dragonfly. Some suggest they are cute little fairies, such as Tinkerbell in Peter Pan by JM Barrie. Others depict them as gruesome and very disturbing to look upon. I honestly can't say for certain, as they move so quickly I have never gotten a good look at one of them. Read the rest of this entry »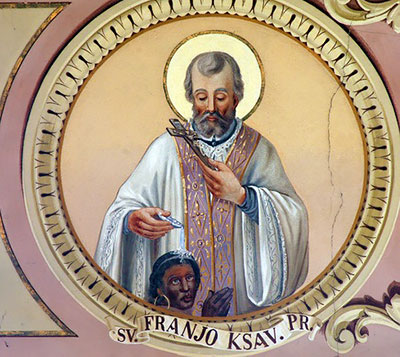 Spiritual mediums often work with spirit guides. Some work with only one guide, while others have several guides assisting them. I have many guides around me. They help move my psychic readings quickly and help get the answers and information people need.
The first of my spirit guides I knew about were Ishet, Ohkona, Nastar and Chadly. Ishet is a female guide of the Egyptian dream temples. She gives me balance, perspective, and understanding of the human mind. Okona is a male native American, who guides and guards me on my path. He gives me strength and perseverance. Nastar is my runner, and helps set up situations ahead of me, such as perhaps guiding a client to me, or even a simple task, like having a parking space available near the front door of a destination. And then there is Chadly, who is a nature guide. He comes through as an old, rough frontiersman, buckskins and all, he brings me humility and greater awareness in connecting me with all things natural. Read the rest of this entry »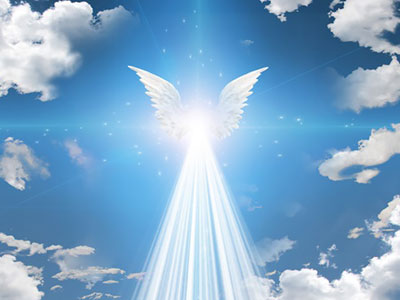 Angels are here to support, guide and comfort us in our daily lives, not to live our lives for us, or make decisions on our behalf. We grow in strength, wisdom, character and self-esteem when we face and overcome challenges.
There are of course many stories of angels intervening in life-threatening situations, which is wonderful. This phenomenon has been well-documented.
Over the years, I have seen time and time again that some of the key primary purposes of the angels in our lives is to remind and reinforce for us that we:
are not alone;
we can and will overcome the challenge that is in front of us at the moment;
we can link back into the best part of our hearts, which is where our true strength lies. It is that part of us which they hold sacred for us.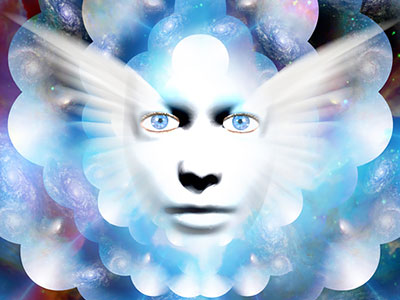 If you have been practicing meditation, opening your chakras and playing guessing games to develop your intuition, you may have started seeing and hearing things that you have questions about. Hopefully, you are also keeping a journal and writing down anything that seems to 'pop' into your mind while meditating. Often these are messages from your spirit guides.
As you develop psychically, you usually start to become aware of a presence or maybe multiple presences around you while you meditate. You may catch glimpses of faces, usually benevolent and smiling, while your eyes are closed. Or you may hear a voice, or chorus of voices, usually saying loving things or singing. You can often also feel a connection to all living things in the world, and to the air, the water, and the earth. Perhaps you feel the presence of a greater intelligence that is all around, and within and connected to all things in life. Read the rest of this entry »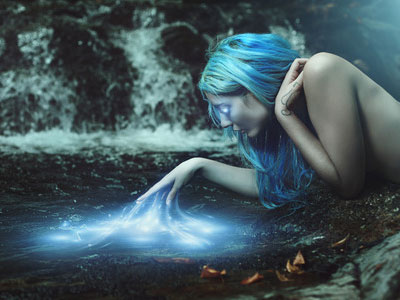 One of the quaintest concepts, that seemed to captivate imaginations around the turn of the 18th century, were the elements and their embodiments in the form of Elemental Spirits. These beings were the personification of the Classical elements of Earth, Water, Air and Fire.
In the Middle Ages, great attention was given to these four elements in terms of diagnosis, such as the Choleric being linked to the Earth, which would be thus be linked to Taurus. The Phlegmatic was linked to the water element, or Pisces, which often would diagnose lung disorders, thus the word origin for phlegm. Read the rest of this entry »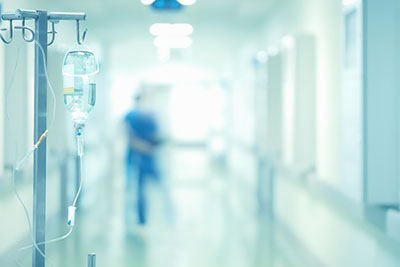 Many years ago, an accident changed my life forever. I was traveling across the country, addressing audiences in different cities every evening. Then everything changed forever in one night.
On that fateful evening, a woman arrived late for my corporate presentation. While the introductory video was running, I asked whether she had completed her ballot for the free draw. When she indicated that she had not picked up a ballot, I said that I would get one for her in the hotel hallway and walked directly from the front of the room to the nearest set of double doors. Read the rest of this entry »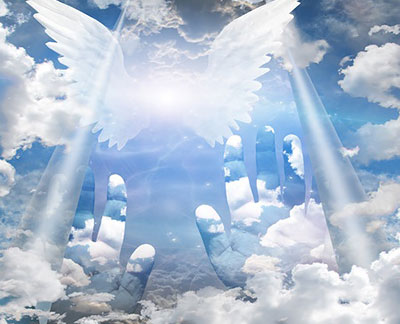 We gathered for breakfast on our last John of God day and chatted about the final day's events. Cher, Ruby, Rachel and I headed off to Current, while Nicola went for a Crystal Bed and Doriane and Katherina went before  to present photos for healing.
Current was especially lovely. They played some wonderful music and I could feel one of the Casa Entities dancing with me. It was quite spirited and my heart swelled with joy. I could also feel Archangel Metatron come in several times with downloads, as my face would contort and twitch uncontrollably and my eyes would move back and forth rapidly, and roll backward in my head. So cool!
After attending Current, we went for blessed soup. Ruby said that she felt kind of sick. Sometimes if you are new to current it can be pretty intense, especially if you are highly intuitive. Read the rest of this entry »