beings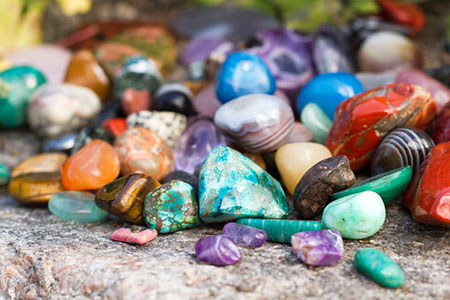 Those of us who find ourselves drawn to stones or minerals are called to be servants of the soul of the world. Our teachers, showing us the way to do this, are the stones, and what they have to teach is far, far beyond anything we can possibly imagine. The stones are spirit beings who through millions of years of development are embodied with great healing and wisdom.
Rocks, minerals, crystals and gemstones are known in traditional shamanism as "the stone people." They are the original beings of who came long before the plant people, standing people (trees), animal people and the human people. Philosopher Alan Watts said in one of his talks, "Rocks are not dead…minerals are a rudimentary form of consciousness."
For this reason, they are much older and wiser than us humans and we can learn much from them, especially when it comes to energy work and healing.
The spiritual-metaphysical properties of stones are the promise, as spoken by the stones, of what could happen if we approach them as living beings. It is their promise and has to be heard and felt on their terms, not in the terms of our personality needs.
For example, if a stone promises prosperity, to take that offering literally is to abuse the meaning of the stone, for 'prosperity' spoken in an intimate relationship cannot possibly mean "you are going to make me materially rich." If I say to a dear friend, lovingly, with all my heart, "I wish you prosperity," I am not saying, "You will become materially wealthy because we are related!" What I am saying is that because of our intimacy, your soul will prosper and the world will shine brighter.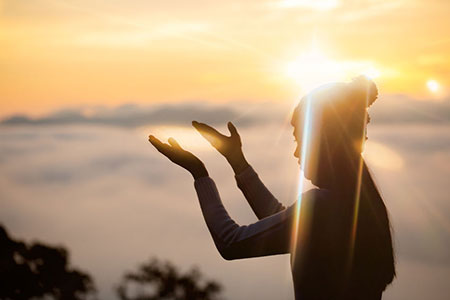 We are all surrounded by spirit guides and angels. These otherworldly beings have been with us since birth, and it is their mission to protect and guide us. But who are they, exactly?
Depending on your primary energy (feminine, masculine, or non-binary) your guides will likely have similar forms of energies. These guides are loved ones and friends who have passed on and are awaiting rebirth. They may even have been animals or one of your pets in their former life.
Most of us have a main guide, plus others who play a secondary role. Some may be around  us for our entire life, while others are temporary, or stay only for a specific purpose or to teach a specific lessons, or point the way to a specific destination or solution. The one thing all of them have in common is unconditional love and acceptance – the kind of caring that we often seek among the living, but only rarely find.
Guides are around us all the time, whether we are aware of them or not. They know us better than we know ourselves, and they are able to anticipate what we need.
How do we know they are there? For the most part, they are invisible to us, but can be sensed in other ways. Sudden flashes of inspiration, a favorite song playing when we turn on the radio, the feeling of a hand on your shoulder. Those are all a sure signs a spirit guide or guardian angel is speaking to you.
So, is it possible to communicate with these invisible spirit beings? Of course! Each time we pray or meditate, we are speaking to them. Silently asking for help will call them to our aid. Even if we engage in something meaningful to us, like our hobby or a creative pursuit, there is a dialogue with spirit guides, since they are the source of all inspiration. For some people, journaling, especially of their dreams, is a good way to listen to what their guides are communicating.