spirit contact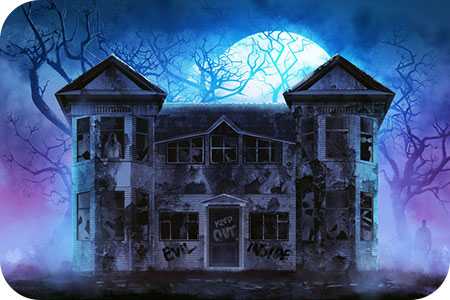 Every year, around this time, I go to the same cemetery to visit the final resting place of my childhood friend. It is located in one of the neighborhoods we would often frequent on our bicycles. It is also where we went trick-or-treating for Halloween. My return visit this year was not only nostalgic as always, but it once again reminded me how important it is to trust your gut when it comes to paranormal phenomena. We live in a cynical, digital age, where adults too easily attribute encounters with the paranormal to the overactive imagination of children, or simply disregard it as 'old wives' tales.'
Throughout our childhood years, into our early teens, my friend and I would often stop to admire an abandoned old home in that neighborhood. At the time we firmly believed to be haunted! Well, amazingly, that old house is still there after all these years. It has never been demolished, despite the rumors of what went on there. There used to be talk of a vicious, gruesome murder that took place there. A well-known antique dealer in the community used to live there, and it is said that he received a surprise visit one night from two men with baseball bats, who forcefully entered his home and killed him.
Sometimes, early in the evening, on our way back home on our bikes, we would see mysterious lights flicker inside the empty old house. We always wondered who possibly could be there? There were no curtains, nor furniture inside. At least this is what we were told, when we were cautioned not to go anywhere near the place. There were also never any cars parked outside. The neighbors would take turns to mow the lawn, to keep their street looking neat.
On my recent visit, as I was getting ready to leave the cemetery, I had the idea to drive down that street, to see the old haunted house again. Feeling nostalgic, I slowly turned the corner on the dead-end street and spotted the house right away. There was what looked like a chair, out on the front lawn, and a thick layer of fallen leaves on the grass. As I drove by, I noticed a faint light in one of the windows.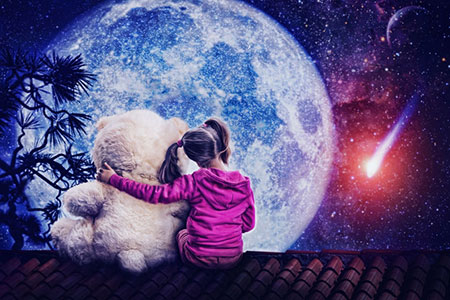 All of us have lost, or will in time lose someone very dear to us. Like it or not, all of us also have to ponder the concept of life after death at some point in our life. Some of us have very strong beliefs on the subject, one way or the other. We either believe in the afterlife, or we do not.
For me the answer is simple and easy. I strongly believe, because of both my personal and professional experiences. For example, I have been visited many times by my grandparents, and I have communicated with many loved ones in spirit in my daily work, when I do readings for my clients.
My grandma often communicates with me in the dream state. She tends to show up when I least expect it, usually to give me a guiding message or to warn me about something. She always has been a worrier, in this life and the next! Right up to the very day she departed this life, she was telling us what to do to keep safe, and she was always giving us good advice. She is very wise.
I was asking her just the other day to give me a sign that she was around, and sure enough, she did. But this time she did not show up in a dream. She spoke to me…through a teddy bear! Yes, indeed.
It is one of those plush toys that makes a cute kissing sound and says, "I love you very much," when you squeeze it. I was in the tub and this little teddy bear was right next to me, on top of a shelf. After drawing the bath, I was leaning back in the soothing, warm water, letting out a sigh of relief that a long day was over. Next thing you know, this teddy bear goes off on its own, making the kissing sounds and saying I love you, over and over. I knew right away that it was grandma making contact.