spirit contact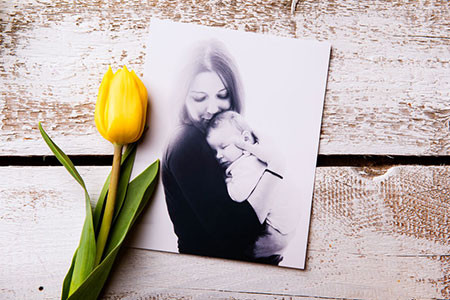 The nurturing energy of a mother is usually the emotional glue that keeps many families together. Whether it is their kindness, generosity, unconditional love or simply their joy and laughter, the mother-figures in our lives are often fundamental in helping us grow, expand, love and learn.
Many mothers must transcend what is possible to achieve the near impossible on an ongoing basis. Regardless of their circumstances, the impact of our mothers is deep and everlasting.
Perhaps it was your mother's triumph over adversity that instilled a deep-rooted sense of perseverance in you. Perhaps it was by observing your grandmother's social interactions that you learned how to function well in your community. There are many examples of how the mother-figures in our lives have nurtured and inspired us.
A mother's unconditional love for her children is the most beautiful bond of love we may ever know. For this most of us should be eternally grateful. We are indeed privileged to have felt such loving care and protection.
For those of us who have lost our mothers, it is comforting to know that they continue to guide, guard and protect us in spirit, as we make our way through this life on Earth. Regardless of the turmoil we might endure, most of our mothers always come through with an amazing amount of love and care, both in this life and the next.
Our mothers can often also do more for us from the spirit realm, than they might have been able to do for us while they were here in this life. It is comforting to know that our mothers and grandmothers, including the mother-figures and nurturers in our extended family, are with us always, combining their earthly experience and newfound wisdom in spirit to impart to us even more than we could imagine while they were on the earth plane. Continue reading →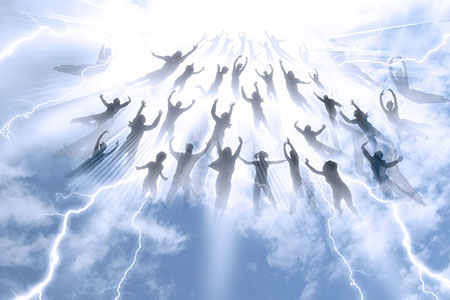 Where do souls come from? Souls are created in a place I know as the Guf, or the 'Tree of Souls.' In Jewish mysticism this Tree of Life is located in the Garden of Eden. When this tree blossoms, it produces new souls.
This 'Treasury of Souls' is said to be located in the Seventh Heaven. I have seen this place in a dream vision. I could go up to the gold and emerald gates, but could not enter. It is my understanding that all souls are created here by God.
Souls in the Guf are in different stages of evolution. There are young souls and old souls – a diversity of spirit energies waiting to incarnate, reincarnate and ascend.
I can usually distinguish the young, new souls from the wiser and more experienced, because they tend to be a bit 'wild' and unrestrained. Young souls are typically eager to experience as many things as possible, and sometimes rush in 'where angels fear to tread.' If they are exceptionally gifted, they also need to be guided properly. Many old souls reincarnate to the earth plane to help ground and guide these younger souls.
The old souls also return to provide the physical world with the many things needed for us to thrive, such as advancements in the arts, sciences and technology. Sadly, some greedy, spiritually unconscious humans abuse these gifts to the world for their personal gain. This causes much unnecessary suffering in the world.
When we decide in this life that we would like to have a child, it means our soul wants chooses to take on another soul contract. However, such a soul agreement, like any other contract, is always a two-way process. There cannot be a pregnancy unless the soul of the unborn child also chooses you as parent. In the Guf, souls can decide if they want to join a contract, or not.