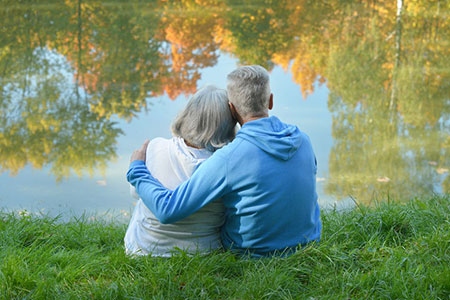 I had the wonderful pleasure of recently reading for a man who had a wonderful, larger-than-life spirit, as well as a wonderful personal story to share about his experience connecting with his dearly departed mother.
He told me he is not one to share his personal beliefs or private experiences about spirituality and the paranormal. He was raised to not talk about such things. But more recently he has felt the need to talk about these things, because he is not getting any younger, and his wife of many years may not have much longer to live.
He told me how was getting ready to go to sleep one evening, and while saying his prayers, a very sweet smell of perfume entered the room. It reminded him of his mother. Then a very bright light appeared all around him. It brought with it an immense sense of joy, serenity and inner peace. Something he very much needs at this time.
He just wanted to bask in that feeling forever. Suddenly he no longer cared about anything else in the world, only for that blissful moment to continue. Before he drifted into sleep, he opened his eyes for a moment, and saw his mother standing before him.