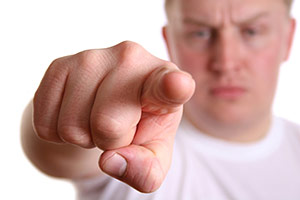 Why do people judge others? Have you ever walked down the street and someone would give you a weird look? Have you ever been in a store and someone would discuss you behind your back?
The reason I feel the need to be bring this up is because I get many calls on a daily basis where a client would tell me how someone has judged them or said something to hurt their feelings.
A week ago I had a caller who was upset, because the person who judged her believed that he can walk on water, and whatever he does in life… he is better than others. I felt bad for my client and I told her that she is better than what this man was telling her. He was trying to push her buttons. I feel when someone puts another person down by judging them, it is because they are trying to make themselves feel better. Read the rest of this entry »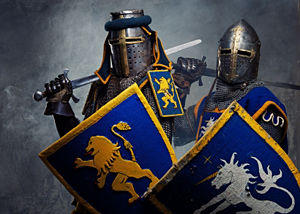 There is that pain again. Oh, yes, I am still sick to death of having it. However, since reading Many Lives, Many Masters by Dr. Brian Weiss, I handle that pain much better. That pain is part of what I call "my story." I can make up anything I want, or I can accept that I have not made it up; I have remembered it from a past life.
For me, that pain is the spot where I was run through with a sword from the right side of my body, at my waist, in my back and out the front of my body. I was a soldier, a male soldier in a blue, or grey, and yellow uniform. I have no idea where, because I was not famous or even outstanding with a sword, but I was dedicated. It is the ethical part I am certain of. I was fighting for something I totally believed in, and was, therefore, not afraid to die. I was with my friends, doing my job, and it was clear that this destiny was fine by me. Read the rest of this entry »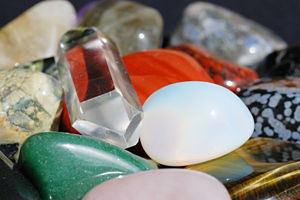 I use stones to change the mood in a room, to enhance a spell, to retain information, to direct energy, to shift patterns. The ways to use stones are as many as there are stones. You can use just one, or a combination to get just the right results. You can put them on a charm bracelet, in a bowl, on the coffee table. One time I wire-wrapped 30 of them and hung them from a foot high Yule tree in my tiny studio apartment.
While I was learning how to use stones I hit a tough time in my life. One night I decided to go out with some friends, and on my way out I grabbed a stone from the table. I didn't know why, I didn't ask. I just took one.
During the evening I felt what I can only describe now as a 'shift in balance'. When I got home I was listening to my answering machine and got to a message from someone I had just disconnected from. When I counted back the time, I realized he made that call when I felt the shift, and the stone I grabbed was a star ruby, which is useful in psychic protection! Read the rest of this entry »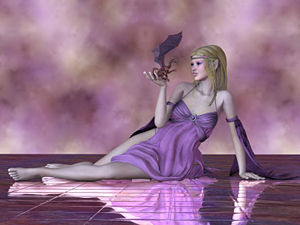 Until just a few years ago, I was unfamiliar with the art of spirit keeping. What does the term "spirit keeping" mean? Well, it's like having a close set of friends around who are there to help and assist you with just about anything you can think of!
But spirit keeping is different from having spirit guides or angels around, because these helpers I keep are Earth-bound spirits who you can ask to join your family. You can adopt one for yourself, or even ask that they adopt you!
These mythical creatures consist of almost any type of entity or being you can imagine, including faeries, nymphs, djinns, dragons, immortals and spirits. They are magical, and happy and willing to serve. Read the rest of this entry »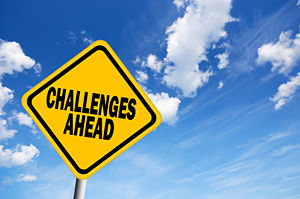 It never ceases to amaze me how much I learn from clients every day. More and more clients also show me how they have found 'the gift' in their own personal challenges and heartbreak.
One of my clients had a very abusive childhood, and two subsequent abusive marriages. She told me recently how she wrote each of her ex-husbands a detailed letter. She thanked them for the gift they had given her; the growth she had experienced from the myriad of 'not so happy experiences' during her life journey with them. Was she playing the victim or merely expressing her anger to them? No, she absolutely meant it.
She also talked about more recent failed relationships and the many gifts derived from knowing deep rejection all the way through to sabotage. And now, finally, she has met a guy who appears to be her ideal mate – she is ready to surrender and enjoy the experience, wherever it takes her. Now she can enjoy the gift of shared love. Read the rest of this entry »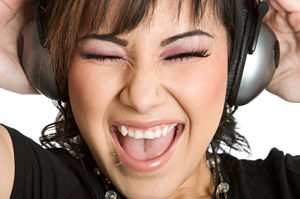 Can you answer this question? What are your hobbies, interests or leisure pursuits? What do you like to do? No, not what you do with your kids, your boyfriend, your wife. Just you. What do you like to do?
Not such an easy question to answer is it? I was asked this very question a few years ago. At the time I found myself newly single after a painful breakup. Throughout the relationship I had made my ex's interests my own. When it ended, I had to ask myself if I ever had things I liked to do before he came along.
Before I had a chance to answer myself honestly, a new man entered my life and his likes once again became mine and all was well. This was my pattern, until the Dark Night of the Soul fell upon me. I emerged from this difficult journey a different person. I am now very in tune with who I truly am. Read the rest of this entry »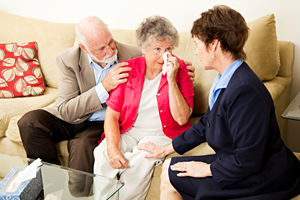 When I was three years old I chatted with 'people' in my room and had real live conversations with spirit entities my family could not see. My parents were Roman Catholic and thought at the time that I was a an anomaly. I was the oldest girl in a family of six children and they were frightened and bewildered by such bizarre behavior from me.
They had me blessed and spread hundreds of prayers around me, hoping I would snap out of it. It's kind of funny but the fact I couldn't snap out of it is because I was a gifted child. I was born with psychic abilities I never had to learn how to use.  Psychic ability and clairvoyant sight were just a natural part of me. As a psychic I was always comfortable in my own skin, and I still am. I am 55 years old and the people I have helped over the years I wouldn't trade for single a moment, if God offered me 30 years off my age! Read the rest of this entry »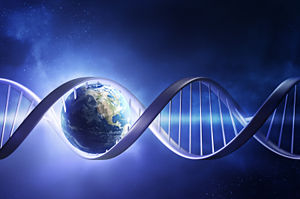 It is my belief that psychic ability is an innate talent or gift aimed at a specific Life Calling, while intuition is a highly personal aspect of our inner spiritual guidance system. We all possess our own, natural intuition, whether we are conscious or unconscious of it – but not everyone is psychic.
Natural intuition is highly personal and mostly about taking care of our own personal needs. Psychic ability on the other hand shifts extra sensory perception from the personal sphere into the realm of the impersonal. Intuition is our direct inner guidance from our Divine Self towards achieving our unique Soul Purpose and Life Calling. Psychic ability on the other hand dwells in the realm of the selfless, prophetic and archetypal. Psychics, mediums and healers are channels, messengers, conduits or surrogates, which means that they do not only receive personal inner guidance from their own Divine Self, but they also have the capacity to receive and translate guidance on behalf of their fellow man. These perceptions or messages may come from the other person's Higher Self, or courtesy of non-physical entities, or from the Divine Source, God, or Collective Unconscious. Psychics, mediums and healers therefore have the natural ability to allow energy to flow through them to others, and on behalf of others. Read the rest of this entry »