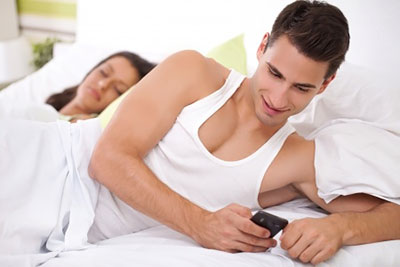 Is your partner cheating on you? Is your spouse seeing someone else? These thoughts can be life-changing in a relationship. It can create a wall that is very difficult to tear down, especially if it is not the truth of the situation. Yet, if true, it can also destroy a family.
There are several signs to watch for in every relationship that will bring the truth of the situation to you. However, you must be willing to act after knowing the truth, and not just sit there and be disrespected.
Phone Secrets
Does the cell phone get hidden when you walk into a room, after they have been fervently texting on it? Does it go in their pocket, or under a cushion? Does it go into the bathroom with them? Is it always by the bed, in a place that you could never access it? Is it password or fingerprint protected so you cannot see anything in it?  Has it become a third appendage attached to the person at all times? Are they chuckling, however won't show you what they find so amusing?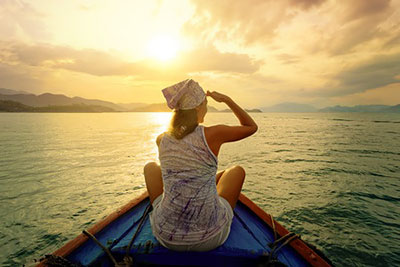 We should all take the time to visit a nursing home or a senior's retirement village, and speak to the residents. It can be a life-changing experience. Recently, I have had the opportunity to speak to several seniors and one of the questions I asked them was, "If you had your life to live again, what would you do differently?"
Some said they would change nothing, as they had family, friends and lots of love in their lives. They also knew the true joy of being in the moment, and how laughter was the healer of most wounds in relationships, and otherwise. However, the vast majority responded that they would have been more true to themselves. These seniors told me they would have followed the original path placed in their soul, instead of living for what someone else wanted, or what someone else thought they should be. Read the rest of this entry »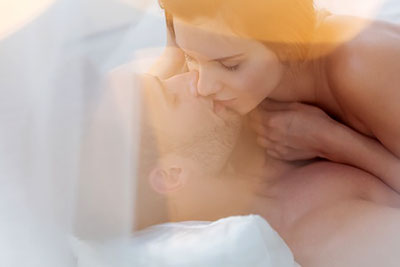 I have been teaching White Tantric Yoga for 15 years. The premise of White Tantric Yoga, is to unite two people together. It is also designed to connect each person the to the Divine, as well as to connect each individual's sexuality to their spirituality.
Our sexuality is linked to the second chakra. The color is orange. It is located just below the navel point. It is also connected to our creativity. If you are a dancer, an artist, a musician, or a poet, this is where that vibrant creative energy comes from. If there is any sexual trauma in this area, it can block creative energy, block the ability to connect your sexuality and your spirituality, created physical issues with the sex organs and can create depression and anxiety. Read the rest of this entry »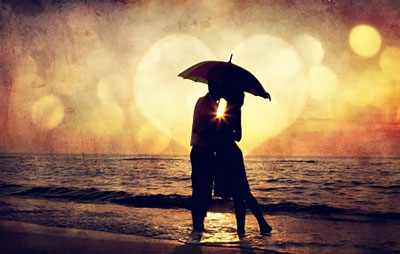 My husband's name is Ken and this year is our 50th wedding anniversary. Even after all this time, I still enjoy looking back to see how the Universal Force conspired to bring us together in this lifetime.
I was born on Canada's East Coast and Ken is from the West Coast. We met each other smack in the middle, in the Province of Manitoba. There is an interesting tale attached to all of this. From the day my father and I first laid eyes on each other,  there was an intense dislike between us from the very beginning. This materialized into a combative position that lasted most of our lives. My father was a violent, sadistic and cruel man, however, luckily for me my siblings were some of the best the Universe had to offer, and this helped offset what we had to endure from him.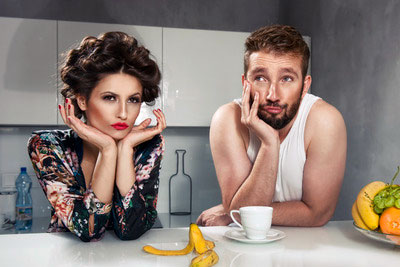 It is so important to always keep the lines of communication open. Without it our relationships will not grow. I cannot stress enough how essential this is. It is the foundation, as it allows us to share our interests, to organize our lives and to make the best decisions.
Working together is the way we talk and listen to each other, not at each other. Always be clear about what you want, and need to say, so that your partner hears it accurately and understands you, and does not get any mixed signals. Share positive feelings, tell them how much they are appreciated and admired, and how important they are to you. Read the rest of this entry »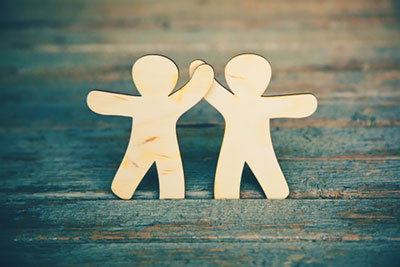 A popular question psychics are often asked is about finding one's soulmate. During readings many clients want to know if someone is their soulmate, or when they will meet their soulmate. Some also believe they married their soulmate, until their spouse left them for someone else. How could that happen?
From a spiritual perspective, a soulmate is simply a person that you have a past life connection with. That person may have been your husband, wife, child, parent, friend or even foe in a previous life. When you cross paths in this lifetime, there is an immediate connection, as if you have known them all your life. Read the rest of this entry »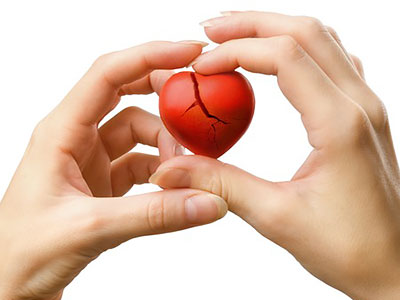 One of the hardest things that we will ever have to do is recover from a broken heart after a relationship break-up. We don't want to be without the person we love; it hurts to say their name, or to think about them. And sometimes it is hard to even breathe.
When a relationship fails we need to go and heal. This is a time to be around people who care about us. The worst thing that we can do is to harden our hearts, and build a wall that no one can touch. All that this will do, is stop us from growing and learning more about ourselves – to know who we are and learning how to love ourselves again.
We are not to give up on future relationships, that will not serve us in the long run. We need to be able to feel again, but it takes time. Everyone has to go through their own grieving process, because no one really knows just how much you are really hurting. With time you will get there. Read the rest of this entry »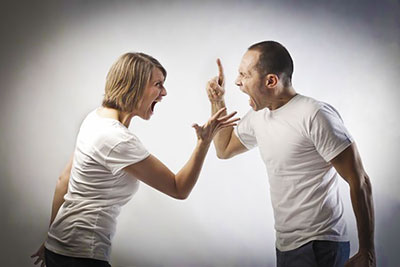 New research from UC Berkeley and Northwestern University revealed that the negative behavior of some couples during conflicts can causes physical symptoms. The study specifically revealed that outbursts of anger may predict cardiovascular health problems later in life.
This isn't anything many of us didn't already know. The spiritual community has always known that emotions are linked to health, and that our behaviors today can predict the development of negative outcomes in our future. The way you argue or fight will directly result in manifesting in your body, either immediately or over time. Read the rest of this entry »