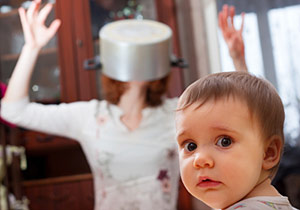 You've reached a point in your life where you have thought about having children. Chances are, you have already passed other milestones in your life, such as finishing your career and getting married, and you see having children as the next logical step.
Forget the fact that children are expensive. Keep in mind how much you make at your career per year. Children cost around $250,000 to raise over a lifetime. Divide that by 18 years and you get $13,888.88 per child per year.
It adds up pretty quickly if you have more than just one child, and can quickly put a strain on your already fragile finances.  With the current divorce rate at around 50%, never assume that you and your spouse will be together forever to help split the expenses. Read the rest of this entry »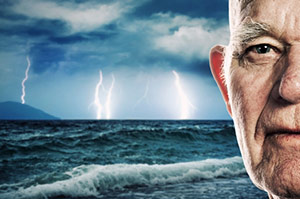 Physical death is not the death of the love you have for someone. When we die we continue to love all those we have ever loved in life and in all our past lives.
When someone you love dies they do not stop loving you, they continue to love you. I can say I am 100% sure that the love two people have for one another does not die after death. I would be willing to bet that that love is even intensified and maybe even deeper then the love the person had for you in life.
How do I know this you ask? I have had several conversations about life after death with my grandfather who told me many times if he could come back he would – he promised me this. He did come to me after he died and I was able to tell him I loved him, and it was definitely one of the best experiences I have ever had. Read the rest of this entry »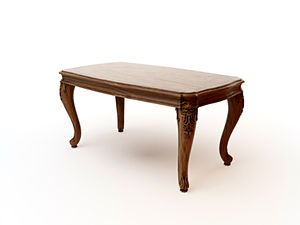 When I met my wife and we started to date, I had a hard time to open up to her to tell her I do psychic readings.
Ironically, there was a psychic lady who lived about four miles down the road who told her she was going to meet someone who lives nearby, that he also does psychic readings and that we were going to get married. She told her several other things too. She said this man you will meet went to the same high school, you have a past work connection with his family and he will one day help your sister in a time of need.
A year after we got married, we discovered that my wife used to work for my cousin Charley and that her brother is the supervisor at the same workplace. So, later that night I called  my cousin and he confirmed all of it for us. Read the rest of this entry »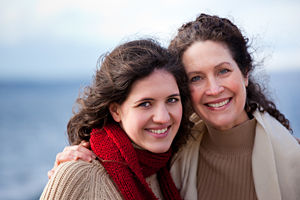 We all know people who have come in and out of our lives at just the perfect time to say just the right thing at just the right time. Some of these wonderful people may have stayed in our lives, or perhaps left just as quickly as they came.
I have had several experiences with Earth Angels, but looking back maybe they were not of this earth at all. When I think of Earth Angels, I think of one person in particular and that is my Mother. My mother has taught me many things that has helped me in my life. She has taught me the fruits of the Spirit by applying them in her life.
So, with this blog post I simply wish to thank my mother for being present in my life. Read the rest of this entry »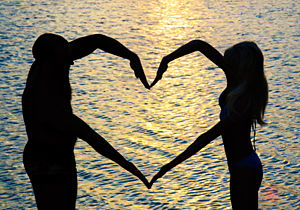 Remember that the most important ingredient in finding the right love is to have a wonderful relationship with yourself. It's quite simple really: we magnetize what we resonate.
If you are in a relationship or hope to create one, here are some important ingredients for a wonderful romance:
1. Fire signs combine really well with other fire signs. Fire also combines well with air. It does not mix well with earth or water.
2. Air signs combine really well with other air signs. Air also combines well with fire. It does not mix well with earth or water.
3. Earth signs combine really well with other earth signs. Earth also combines well with water. It does not mix well with fire or air. Read the rest of this entry »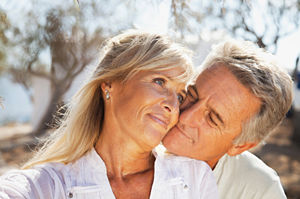 Day after day my heart bleeds for a lot of clients who don't know why love fails them. In truth, it isn't love failing, but the lack thereof. When we are stuck in the present with a partner that does not respond to us, we tend to do everything we can to save the relationship. What we need to know is that love is a gift. It is God-given, and that kind of love is never wrong, it never fails.
What is important is when we hit that brick wall, when love is on the rocks and there is nowhere else to go, we have to look ahead. We must realize we are spiritual beings and we are deserving of all the blessings and benefits that come with a new partner.
Problem is, you get afraid and want to cling to the failed relationship you are in, because that is all you know, or feel or believe. There are people out there in the same position as you, and I don't think that dating sites or websites that promise to match you to your perfect partner, will be helpful to you. Read the rest of this entry »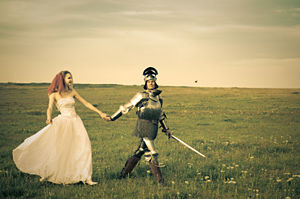 Have you ever wondered why you feel so connected to a certain person, but don't know why? It's that 'familiar' feeling when your talking to someone for the first time. You may also experience déjà vu – that you have known or been with this person before, although you have never met them. You may even see flashes of yourself with that person in a different country, or distant place and time.
These experiences come from cell memory connected to past lives. In that moment you are tapping into a past life with that person.
When this happens it's important to realize that there is still soul growth that needs to take place and that is why you both met up again in this life. Sometimes it's not a positive experience, but you need to go through some potentially unpleasant experiences with that person. This may come in the form of romantic relationship challenges, or reaching that person on a deeper level by learning how to be true friends. Certain things need to take place between souls, and sometimes much work needs to be done and it may take many lifetimes. Read the rest of this entry »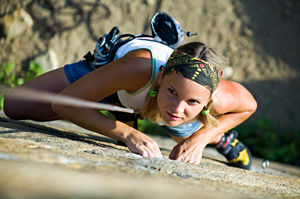 Making positive changes in your life can often feel like an insurmountable task. At times it can be so daunting that it might seem easier to just have things stay the same – no matter how uncomfortable they are.
This is especially true when we have been working on the same area for years and not seeing the results we desire.  This could be true for you, whether the issue you struggle with is weight loss, improving your financial situation, healing an illness or transforming a damaged relationship.
For me the challenge was a particularly frustrating relationship. I felt that no matter what I did, no matter how I shifted and grew, I always got sucked back in to the drama and negativity. I continually called on my angels and spirit guides to help me improve the relationship, to heal our issues, release our karma, and so forth. I asked for anything and everything I could think of to achieve that sense of relief and peace I so desired in my life. Read the rest of this entry »