Posts Tagged 'psychokinesis'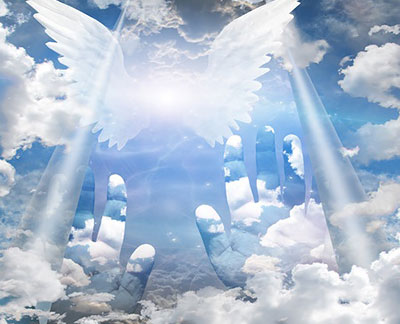 We gathered for breakfast on our last John of God day and chatted about the final day's events. Cher, Ruby, Rachel and I headed off to Current, while Nicola went for a Crystal Bed and Doriane and Katherina went before  to present photos for healing.
Current was especially lovely. They played some wonderful music and I could feel one of the Casa Entities dancing with me. It was quite spirited and my heart swelled with joy. I could also feel Archangel Metatron come in several times with downloads, as my face would contort and twitch uncontrollably and my eyes would move back and forth rapidly, and roll backward in my head. So cool!
After attending Current, we went for blessed soup. Ruby said that she felt kind of sick. Sometimes if you are new to current it can be pretty intense, especially if you are highly intuitive. Read the rest of this entry »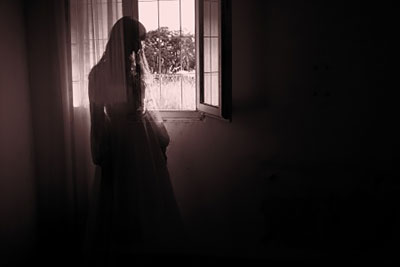 I love watching the shows on TV about the paranormal and ghosts. I feel that having a supernatural experience with the spirit world can be proof of the afterlife.
The hosts of these shows often say, witnessing the paranormal often brings more questions than answers. Are spirits choosing to stay on the earth plane, or are they trapped? Do they need our help to move on to the next world? I have been fortunate to go on paranormal investigations with teams in California and have witnessed some pretty amazing things. Often getting the answers to who the spirit was in life doesn't happen, and doing research into the history of the area only hints at possibilities of their identity. Read the rest of this entry »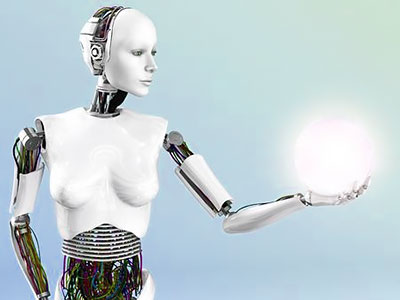 I have listed extra-human abilities, such as the ability to sense ecological problems, health problems, telepathy, being able to understand animals and even take on genius capacities, such as the ability to understand foreign languages, as an extra human power.
On doing more research on mythological power assumption, it is interesting to see how extra sensory power can go from the non-invasive, such as the telepathic or the predictive, to energetic conversion, which goes from healing, to prophecy and then to protection.
Protection can be divided into groups, such as self-protection, protection of the group, and to strategic or pre-emptive protection. Protection or defense can be implied, and need not be implemented or used. Read the rest of this entry »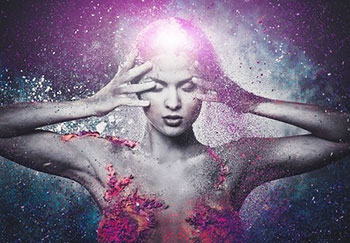 When one thinks of a superhero, one doesn't always think about the personality and thus the organization that a character such as a superhero has to have. Contrary to belief, extra-sensory perception (ESP) is only one portion of the heroic personality, and is probably only utilized in a very specific way. There are many other forms of what one could attribute as a superhuman power, but some may require study and practice, and some may require a lot of imagination.
When one categorizes a super-human energy one has to parse it into a few categories. Some of them can overlap culturally, meaning that many cultures can share the same innate ideas of power, such as the Chi for example, which is not only found in Asian culture, but also in forms of Animism. This is an example of an energy. Chi is a subtle form of energy channeling which can be appreciated well by those who understand martial arts or acupuncture. Read the rest of this entry »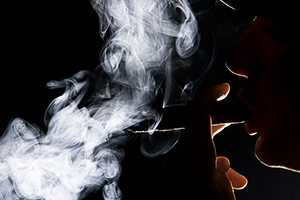 I have always been fascinated by the many ways the spirits of loved ones use to get someone's attention after they passed away.
In the past I have written about how my grandfather employed different means to get my attention after he passed away, including the smell of cigar smoke and mysterious phone calls.
For several years I kept smelling grandpa's cigar smoke. And before I knew my grandfather passed away, I got two phone calls from him on my parents old black phone. Later in life I received another phone call from him on my way home after a very long trip.
Since my father's passing I get the smell of cigar smoke, just like I did with my grandfather. It is not exactly the same type of smell, but I know it is him. Read the rest of this entry »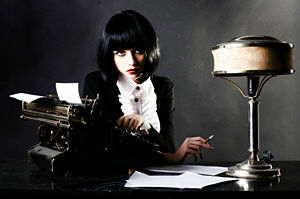 I sometimes get the impression that ghosts or spirits play jokes on us to get our attention. I was watching a 'ghost hunting show' last week on television and they had a section about items going missing in haunted homes. My wife said it reminded her of the time when the same thing happened with my mom's silverware set after she had passed away. Mom certainly made her presence known in this way.
My in-laws gave us many gifts for Christmas this year, and one of the gifts was lamp. Interestingly, for the past six months I began buying several small lamps at thrifts shops and yard sales. I never used to have such a penchant for lamps, but now I own a total of six – including the one we received as a Christmas gift. Read the rest of this entry »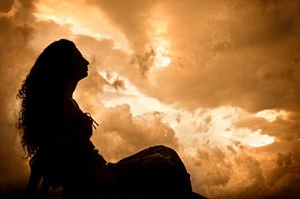 In the study of Spiritualism, there are many words coined to cover conditions and manifestations out of the ordinary.  Following are words and definitions of many of them:
1.  Mediumship – The ability of human instruments to attune themselves to the vibrations of the spirit people and through peculiar chemical properties of their physical bodies to produce ectoplasm necessary for the manifestation of physical phenomena.
2.  Clairvoyance – Clear seeing; soul seeing; lucidity; the ability to see with the spiritual eye those who have made the change called death and to see their names, messages and symbols written out in the ether. Read the rest of this entry »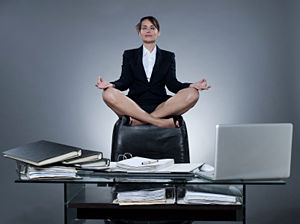 Recently, after doing a psychic reading for a client who owns a Yoga studio, my mind roamed back many years to weekly Yoga classes I attended. The classes were given by the most wonderful lady who was 76 years 'young'. She was vibrant and supple enough to make us younger ones look pathetic by comparison.
One evening our mentor invited us students to a 'levitation' demonstration and that was my very first experience of witnessing a person levitating in front of my eyes. Although there was a lead-up talk, prior to her levitation demonstration, all I recall seeing is that moment when she levitated from her horizontal position on the floor to the same position in a trance like state. She rose up and was suspended in the air at what appeared to be about 3 feet from the stage. Read the rest of this entry »