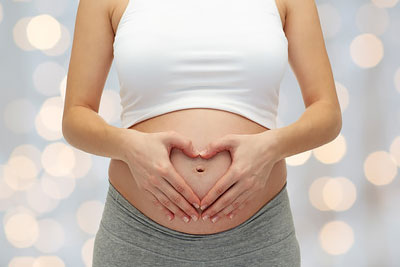 A decade ago, I congratulated a client on her pregnancy. She was a soon-to-be single mom. Lucy was battling her own demons, and insecurity after fighting the battle with alcohol and drugs, and had fallen head over heels for Justin during a recent stint in rehab. Naturally, she was devastated when the man she loved did not show the slightest interest in ever being a part of their son's life.
Lucy was a beautiful, and exceptionally talented young woman, but had no idea how special she was. She was a slip of a thing and seemed so vulnerable. She only had a couple of friends, since so many others, as well as family, had given her the cold shoulder because of her substance abuse. Like myself, she'd had many slips by falling off the wagon, but I believe that to this day, she is winning the battle. Read the rest of this entry »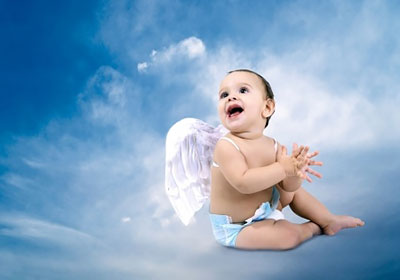 One of the connections I am able to make as a psychic, and have been able to make since I was a child, is the connection between mother and future child.
I remember, for example, seeing a three year old (I almost always see them as three years old for some reason) playing next to a sixteen year old classmate when I was still in high school. Six months later, this classmate left school, because she was pregnant. I was still confused by my psychic abilities and still doubting them at that time. I remember thinking it was just a coincidence.
I have had this happen so many times, that I no longer doubt that I am seeing the new soul connecting with and getting used to the energy of their soon to be mother. I have never seen this with fathers. I am not sure why; perhaps it is because the soul needs to connect with the mother's body and energy, because the two will soon merge? Read the rest of this entry »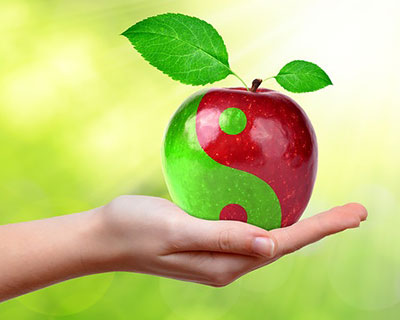 There is an ancient belief system that everything can be seen in one's face. Your emotional state, your physical state, warnings, strengths and weaknesses. I have been studying this philosophy for many years and have found it to be very helpful when observing my own physical well-being, but also that of my clients and students.
For instance, your circulation can be observed in the forehead and the nervous system in the pupils, while the kidneys can be seen under your eyes. The heart is at the tip of the nose, the sexual organs above the upper lip and the stomach is on the  upper lip.
The first 28 days after conception is the time when the top portion of the embryo's face develops. If drugs or medications are taken by the mother during this time, it can cause a problem throughout the person's life span. This is also the time that birth marks are formed. Often birth marks can be related to trauma and injury from past lives, but they can also be newly formed from the intake of foods and toxins from the mother. Read the rest of this entry »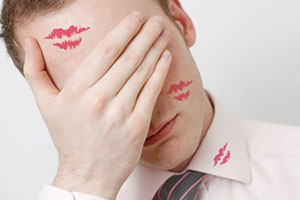 In my first blog in this series, I touched on some reasons why people cheat on their partners or spouses. But there is never an excuse for cheating. I was given permission by two of my clients to share with you their experiences with cheating. It is my hope and theirs that in sharing these stories readers in a similar situation may find some insight, answers or advice for their own circumstances. Today's story is about Diane.
Married for 22 years to Michael, her high school sweetheart, Diane found out that Michael's business trips had not been all about business. At one of these "conventions" he was attending, he met up with another women who he took to his hotel room. When Diane called that evening to say hello, she could tell intuitively that something wasn't right. She even heard Emily for a brief moment in the background. Michael lied and told her it was room service, but she knew different. Read the rest of this entry »
This question has come up recently for me, both in my readings and amongst professional psychics with whom I have contact. It is a matter of ethics: should a psychic forewarn of death?
The opinion is divided, and strongly supported by each side. Those in favor of predicting or telling clients about death believe that, because it is what they see, they are obligated to pass on the information. They are merely the messenger and it is their duty. Those not in favor generally believe it is not within the scope of professional ethics for the psychic reader.
I belong to the group who believes it is not within our scope of professional ethics to forewarn clients of premonitions of death, or to reveal death in specific cases, such as a missing child or a pregnancy. Read the rest of this entry »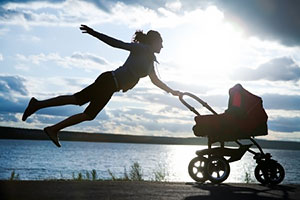 When the hair on your arms stand up, or on the back of your neck, it is not a sign of negative energy being present. It is just your spirit guide hard at work!
Angels and spirit guides are guiding us through life on a daily basis. Too many people never notice the signs, or hear the messages from their spiritual helpers. Do you?
I always encourage my psychic reading clients to become more aware of the signs. Once they open up to guidance by becoming more conscious, they tend to report back interesting experiences.
One client, for example, always called me with the same question. Over and over she asked me whether she was going to have a baby? I was able to confirm for her that one day she and her husband would have children. I also encouraged her to become more aware of her dreams and the signs she might receive. Read the rest of this entry »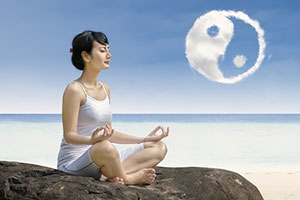 In modern society we are all about mantras like "just do it" and "no fear." We worship Yang energy – the energy of doing-ness. Yet, the power of the flow and wisdom of psychic guidance is the opposite: don't just do something, sit there!
We have come to neglect the Yin energy in our lives – the energy of being-ness. We are afraid that if we hold still we are quitting, resigning, giving up, procrastinating.
Have you ever tried to get through to a friend who will just not shut up? That is how it is for our Spirit Guides, the Higher Self, Yoda, Jesus, The Force, Source, God, the Divine – whatever your belief. When we don't hold still and shut up, nothing else can come in to guide us. We are then at the mercy of our crazy human mind with its puny imagination and its self-absorbed ego, which is limited by the imagined boundaries typical of earth plane thinking. Read the rest of this entry »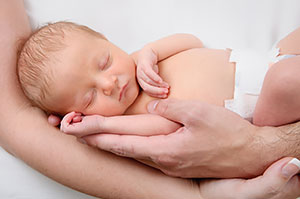 I still cry when I hear that beautiful song Mamma by Claudio Villa. Growing up on a small island in Central Italy, I remember my mother's daily prayers and all her sacrifices. Those examples  have always followed me. They  are still my daily support and strength.
I cried today in church as well, while singing the Ave Maria. My lovely mother Margherita passed on July 8, 1991 and although she is not with me physically, she is here in my heart, supporting  and guiding me from above. She has been my spiritual guide since 1998, when my first girl was born and I named her Margherita too. I always loved my mother's name, which in Italian is the name of a flower known as "Daisy" in English.
It was during that very difficult pregnancy that my mom came to me for the first time. She spoke to me and I knew her when she walked into my room. I smelled her perfume. She loved the Vele Al Vento fragrance and I that way I knew she was there for me. Read the rest of this entry »