Posts Tagged 'energy medicine'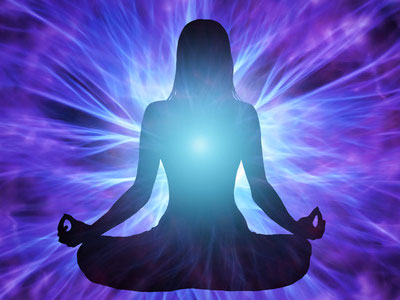 Do you feel like you are experiencing a lot of chaos and disharmony right now? Do you have many phantom physical symptoms that come and go, such as headaches, stomach aches, joint aches and pains, extreme exhaustion, disrupted sleep, with periods of feeling hot and sweaty? These symptoms are known as 'ascension symptoms.'
Humanity, and our planet, is in a transition. This transition shows itself as chaos, on a personal level and a global level. However, out of this energy, a new world and a new you will come to be. We are being raised up in our energy vibration and this process can be uncomfortable.
We are being 'upgraded' to become more evolved beings that vibrate in light and love. This process of going from your ego self to your divine self is called ascension. You need to connect with your ascended self so that you always have access to the highest frequencies. Read the rest of this entry »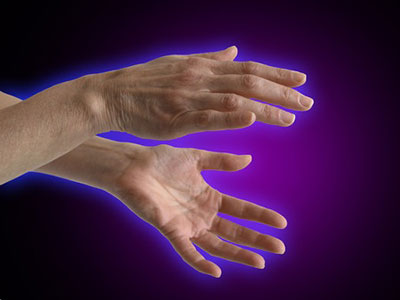 I am often asked if I can see auras. Yes, but in all honestly I see them only with deliberate focus and, in using techniques I learned in psychic development. I am more of a clairsentient when it comes to perceiving someone's Aura. I 'feel.'
The aura is an expression of a person, animal or any living being's emotions and energies – physical, etheric, astral, mental and spiritual. It's a subtle emanation surrounding the body, almost like a light cloud or luminous mist. The aura reveals one's character, state of health, as well as one's emotional nature and stage of spiritual development.
Bright primary aura colors are associated with good health, i.e. red, orange, yellow, green, blue, indigo and violet, whilst colors which have become dark or muddy in appearance are generally associated with disease or energy imbalances. When a healer examines the quality of the colors in the aura, he or she will often make an informed diagnosis. If a healer is really skilled, they can remove any offensive energy and bring one's auric field into a healthy state of equilibrium. Read the rest of this entry »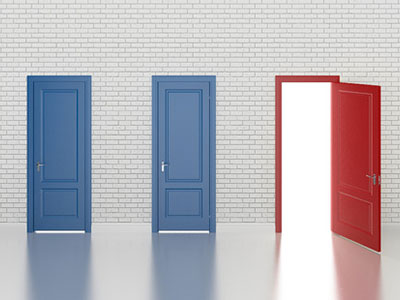 Since I was a very young child, I always believed I would become a teacher and held on to that belief until I was somewhere in my late 20s. It came as a complete surprise to me to discover that this was not where my life purpose was heading. It is so easy to see where misinterpretations occur as one tends to look back.
Teachers commonly resonate with the color brown. They are usually, calm, dedicated, certainly prepared for the unexpected, as this is sure to happen occasionally when dealing with children of any age.
Teachers and instructors are most often also the ones who will donate extra time and energy to outside causes and have a general concern for what is happening in their environment. Good teachers usually volunteer to assist with extracurricular activities and do not anticipate a payback relating to their time and energy. Read the rest of this entry »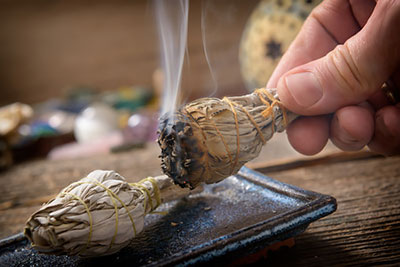 To cleanse using the smoke of burning sage is an ancient Native American healing art, also known as smudging, which is designed to help clear negative energy. It can be used in your home, office, car, and also on your own energy.
If you are feeling depressed, angry, frustrated or even having trouble sleeping, smudging with sage can help you clear your negative thoughts and start anew. To sage yourself, buy organic sage. Place the sage in a bowl or an abalone shell (my preference because of the ocean energy it brings). Using a match or lighter, light the sage. It will briefly produce a flame and then it will just smolder and smoke.
Using your hands, pull the smoke into your face and upper chest area, over and over. While doing this, think about what you want to clear. Be specific and detailed. Then think about what you want to bring into your energy: peace, calm, love, positivity, hope, guidance, kindness, self-love, self-acceptance, vitality, youthfulness, energy, patience. It is helpful to take a shower afterwards, to cleanse all of the vibrations you just released off of your body and energy. Read the rest of this entry »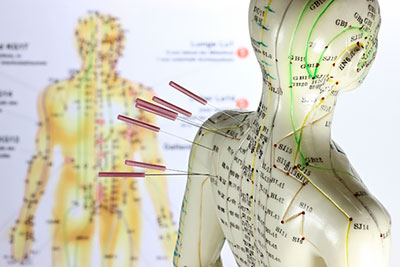 After years of talking to people, I have to concede that the only fashion in which I can manage conflicting, left-over energies can be lengthy, but for the common review, lets summarize this for ease of use.
Since the brain itself has no real attachment to objects, it does not need anything to interface with to replace or re-use energies. Thus, for me, smudging, crystals, talismans or any other type of symbolic objects do not work, as it does not make sense to me.
To anyone who does have an attachment to an object, I would say, you could get as much protection from your teddy bear as you would an amethyst, though I imagine it would simply not look as spiritually intense or genuine. This is being expressed with a facetious objective, but in truth, should save you a little money as well. Read the rest of this entry »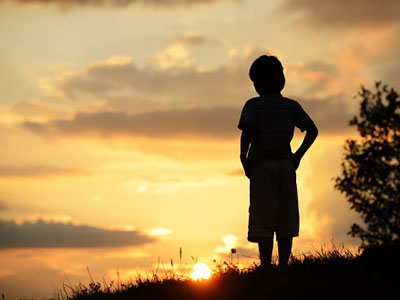 In order to sort out the peculiarities of an odd situation that I am trying to decipher here, allow me to give you some background on the person this involves in order that you may draw your own conclusion as to what actually did transpire. And if it appears to you that this might seem just some idle ramblings of mine, I trust at the end of this narration you will be able to connect the dots for yourself, and arrive at a viable conclusion.
There is a young man I know by the name of Corey, who was born in a small town to impoverished parents. He was the youngest of a brood of eleven children. Even though Corey had a baby sister, it became immediately apparent after his birth that he would become the apple of his father's eye. Read the rest of this entry »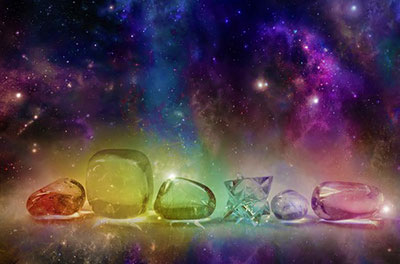 You don't have to be a geologist or gemstone expert to experience the magic of working with crystals and gemstones. Many of us light up when you mention the magic of crystals and gemstones, and we usually have a story to share about a particular stone we own or carry on us for specific intentions, healing, added strength, or protection.
How do the crystals and gemstones work for you? Well, in many magical ways. When you're drawn to a particular stone, whether it's the color, texture, shape, or other qualities, the attraction you feel to it is the first stage in the magical process. This attraction is actually the stone's way of calling you to it, to make contact. Sometimes a stone can be gifted to you by someone, or one way or another just makes its way into your hands. The circumstances upon which you found it, or perhaps how it found you, is just the beginning of a new and magical relationship. Read the rest of this entry »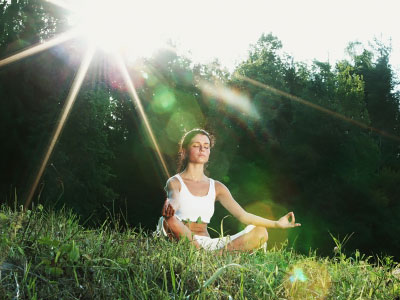 I recently found myself experiencing the most intense, hectic dreams and unusual symptoms. I became very concerned about what was going on. Physically, I was feeling awful, although I had no underlying health condition. I was experiencing  headaches, and literally felt as if I had been beaten up. Any kind of concentration eluded me, but I did manage to do a reading for myself.
I don't generally read for myself, for fear of reading too much into a situation. However, this reading revealed to me that I had been under psychic attack for several days!
It didn't really matter to me from where such an attack might be coming from. It was also not important to me that such negativity ultimately will return to the sender with a vengeance. I just wanted to clear it. My only concern was to immediately restore powerful psychic protection around me, and to be sure that I never again forget to maintain regular psychic protection for myself. Read the rest of this entry »