Posts Tagged 'energy medicine'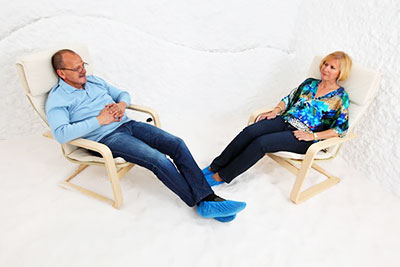 Since the time of the ancients, the use of salt (halos in Greek) was widespread for its healing properties. In our modern era, spending time in salt caves (speleos) are becoming popular as therapy. What can this accomplish for us?
Humankind evolved from the oceans; we have a natural connection to the sea and its properties. Since most of us are not in close proximity to the water, a salt cave in a landlocked area can offer a variety of healing properties. These caves are the remnants of inland seas from millions of years ago.
Salt caves, as individual micro-climates, are balanced chemically and harbor few, if any, allergens. This offers an ideal environment to recuperate for persons suffering from chronic allergies, respiratory ailments, or bronchitis. Think about the properties of a simple salt lamp, then imagine being surrounded by a large room of one of nature's most beneficial substances. Read the rest of this entry »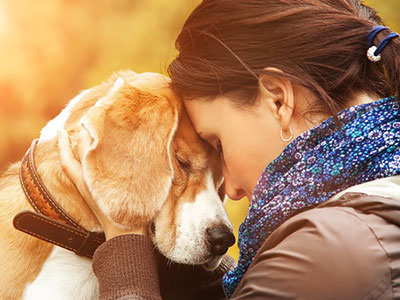 I am often contacted for psychic readings about animals: missing cats, dogs present and past, sick horses and, even that brutal question as to whether it would be kinder to end an ailing animal's suffering. Today, just such a request came in from a long-standing client, asking me to communicate with her little doggie, Patches.
She needed to know if Patches wanted to continue, or whether he preferred to be released from his physical discomfort and allowed to cross over the Rainbow Bridge. She knew he wasn't feeling well, and yet, the veterinarians have been unable to diagnose his problem. It's one of the most heart-wrenching requests I have been faced with in some time.
I sat quietly and envisioned Patches in my mind's eye. He kept showing me the number 12. Before going further, I contacted Patches' owner, and asked her the meaning of the 12. He is twelve years old, my client responded. Although the ultimate decision will be my client's, I felt this was a subliminal message from Patches – his planned life span was to be here for 12 years. Read the rest of this entry »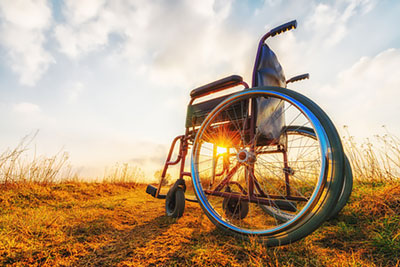 A mother's precious child becomes trapped under a car. There is no one in close enough proximity to come to her assistance and as she becomes frantic with the awful possibilities of the potential outcome. Then some unknown force seems to take over her body…
With no conscious thought as to how she will rescue her  offspring, the anxious mother lets herself become guided by some unknown force and begins to lift the car in order to release the child. She has not thought about the why, or the how, she only knows she must act swiftly, before there is too much damage inflicted on her little one. The car is then miraculously raised, the child is free and mom is now breathing an immense sigh of relief. Read the rest of this entry »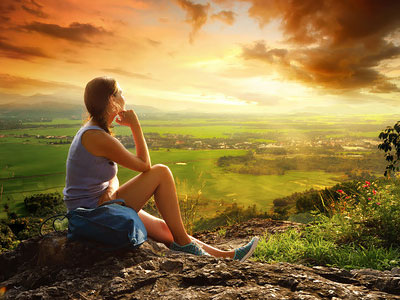 The Beach Boys hit song Good Vibrations is more than just a catchy title. Our bodies and minds are constantly engaged in "pickin' up good vibrations." We are all composed of energy manifesting as matter, as are our environments. At a very basic level it is the interaction of atoms and molecules, and our behaviors have a lot to do with those interactions.
The unfortunate truth is, we're also surrounded by negative influences. Stress, poor diet and nutrition, and lack of exposure to a natural environment are common in the busy, urban world many of us now live in. Literally, they are everywhere we turn, and it can be overwhelming.
Often we treat these symptoms with even more harmful solutions, such as artificial medicines, negative thinking, alcohol or narcotics, or non-wholesome foods. It's a vicious cycle. However, there is a way to escape and break free. Read the rest of this entry »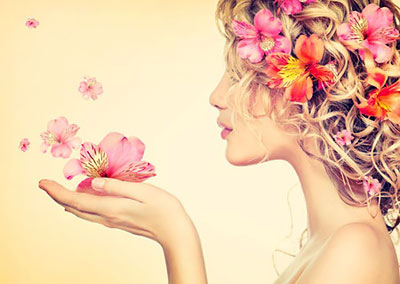 If you were to enter my garden in England, one of the first things your eyes may be drawn to is a gorgeous hanging basket full of purple petunias. I put it there for several reasons, and not just to gaze upon its beauty. No, it hangs where it hangs because of how it makes me feel.
Flowers are metaphysically powerful and can assist you in obtaining emotional and spiritual well-being. My purple petunias make me feel motivated and brimming with wellness. Okay, this may seem like a bold statement, but flowers truly are magical in that they can help enhance your productivity, overall happiness, soothe any sensitivity in your life and help to motivate you at the same time. And yes, they can do this for you by just looking at them. Read the rest of this entry »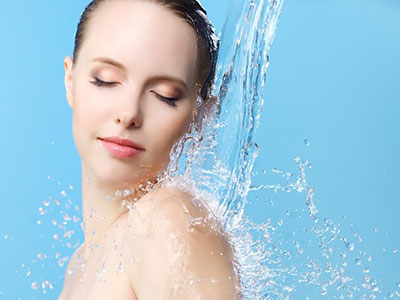 Lightworkers who do energy healing, psychic readings or mediumship need to energetically clear out their work space and energy field or aura, before and after helping people. Psychic protection prevents our energy from being drained or interfered with, both in our personal and professional lives.
However, the need for psychic protection and energy clearing actually applies to everybody. This is especially true for those who are prone to picking up vibes and emotions from others. If we don't shield and protect our own energy field, we can become drained, exhausted, 'feeling dirty,' or simply upset and angry. Read the rest of this entry »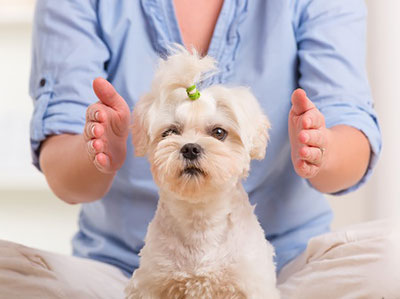 Energy medicine, most specifically Reiki, can have the most amazing results when practiced on humans, animals and even plants. As a Reiki Master, I have noticed great benefits from using Reiki on my own animals, as well those of my clients.
Reiki is a natural form of healing that harnesses the universal life force, to promote healing and relaxation. The Reiki system of healing was created in the nineteenth century by Dr. Mikao Usui.
There are many Reiki practitioners that work almost exclusively on animals. Reiki can be used hands on, or by means of distance healing in which the healer uses a picture or impression of the animal that needs healing. Read the rest of this entry »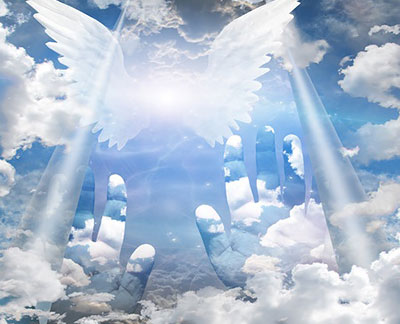 We gathered for breakfast on our last John of God day and chatted about the final day's events. Cher, Ruby, Rachel and I headed off to Current, while Nicola went for a Crystal Bed and Doriane and Katherina went before  to present photos for healing.
Current was especially lovely. They played some wonderful music and I could feel one of the Casa Entities dancing with me. It was quite spirited and my heart swelled with joy. I could also feel Archangel Metatron come in several times with downloads, as my face would contort and twitch uncontrollably and my eyes would move back and forth rapidly, and roll backward in my head. So cool!
After attending Current, we went for blessed soup. Ruby said that she felt kind of sick. Sometimes if you are new to current it can be pretty intense, especially if you are highly intuitive. Read the rest of this entry »