unexplained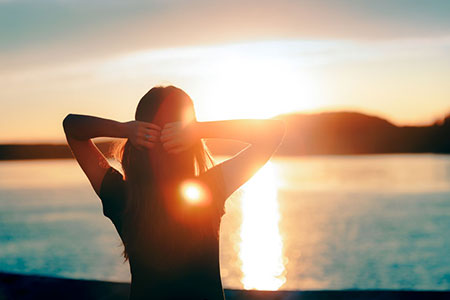 Scrolling through my Facebook feed today, I noticed a link to an article titled, "Hell Is Coming." It featured a graph for the stock market plummeting deeply into the red. Obviously, I did not read the article – the picture and title said enough!
I am sure you have also been noticing an increase in negative messages on social media platforms and in the mainstream news. As a spiritually aware person, I don't see any intrinsic value in this kind of negative speculation.
Yes, we all must deal with the circumstances that we are currently facing in our world, and it is important to effectively process our feelings along the way. However, when it comes to speculation, there is no difference between a positive speculation and a negative speculation. They are both fantasies conjured in the minds of others, spreading through our adoption of it.
According to some self-proclaimed 'experts' the sky is currently falling! Fortunately, I have never taken much stock in conspiracy theories and doomsday soothsayers.
It is true that we are going through a time of unprecedented change, and we are facing challenges that we have never faced before. But, that dramatic article could have easily read, "A Cure For Covid-19 Is Coming" or "This Is A Great Time To Invest In Affordable Stocks." Why is it that we don't see many opinions about best-case-scenarios out there?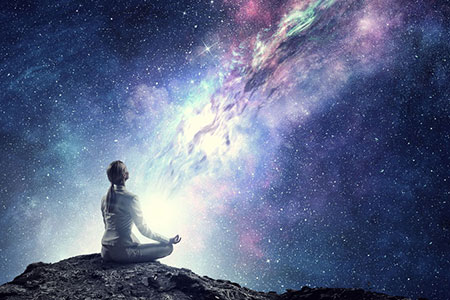 During the years of private study with my teacher, Adyashanti, he used to speak a lot about belief systems and spiritual practices. I learned from him, among other things, that to believe something, as opposed to having a direct experience of it, are two entirely different things. If you believe something because you've been made to feel guilty for being a non-believer, or merely because you think it's the 'right' thing to do, it's likely that this belief will be challenged throughout your life.
However, if you have a direct experience that is of a spiritual nature, you're more likely to remember it and the impact it had on you, and you are more likely to truly believe as a result.  The direct spiritual experiences we have, whether through meditation, dreams, or psychic and paranormal phenomena, are the ones that help us grow as an individual and bring us into alignment with our soul.
Why is this? If you think about it, we are bombarded with information every day that our minds must either believe, memorize, and somehow apply. Our authentic state, soul or higher self, has a direct, intuitive knowing that doesn't come from this information or thoughts triggered by the external world. This kind of 'knowing' comes from within. When we have moments where our 'everyday mind' is out of the way, either through a psychic vision, spiritual experience, dream, or simply a quiet, meditative state, we come back in touch with this original 'inner knowing' or 'beingness.'
Some call this 'enlightenment.' According to my teacher, Adyashanti, and from my own direct experiences, true enlightenment is not something that can be learned, rather it's the 'unlearning' of all thoughts we've taken in.