Posts Tagged 'Enlightenment'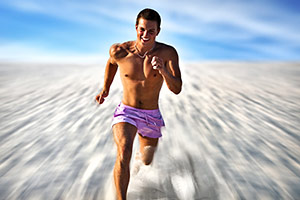 To become more, to expand, and to seek more complete expression is inherent in our human condition, because it is an innate quality we possess due to our original spiritual nature. 'Increasing' or 'becoming' is what drives the expansion of the entire Conscious Universe.
We are each of us a mirror reflection of the Universal Source; we are created in the image of the Divine. We are a perfect imprint of the magnificent Holographic Web of Consciousness. And because we are spiritual beings who reflect the Divine in physical form, we also possess the innate qualities of Divinity. We are self-aware and conscious; we have the capacity for reason, sentience, imagination and creative thought; we command creative freedom and the metaphysical power to manifest; and we have the capacity for complete self-actualization, individuation and transcendence. All these qualities are the expression of our inner Divinity, a direct reflection and extension of the Higher Self. Read the rest of this entry »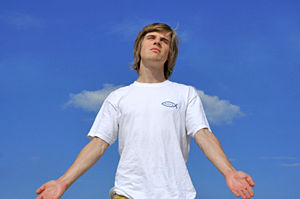 I have met many people in my day that I could have bet my life were angels. They came in at just the right time. It would be a message or a sign; something to just direct me in a way so that I could stay on course.
Whenever I ask God to give me a sign, these people, or shall I say 'angels' appear in my life. It would sometimes be nothing more than a casual conversation in an isle at the grocery store, or at the library – random communication with strangers. I these memorable moments I always get a message that answers questions to things I need to know from the Universe.
I have always known that when we are connected to the Light, or the Divine, God works through everyone to helps us all stay in tune, or on a higher frequency. If we listen, and if we are truly aware, we will never be misled on our journey on this planet. Read the rest of this entry »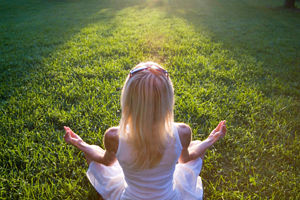 It is very important to always be aware of the energies swirling all around us. There are psychic vampires out there; there are people who will suck your energy dry if they can. Those of us that have learned to be open, and tune in to what others are feeling and thinking, can easily become victims of psychic attack.
It's so important to practice psychic self-defense. One way to do this is to ask for your spiritual strength and psychic abilities to be deepened, so that the negative energy of others doesn't hurt your mind, body and spirit.
I further believe that there are angels around us, protecting us from people that mean us harm, or people who gossip about us and talk behind our backs. I like to envision the white light of God's protection around me. Read the rest of this entry »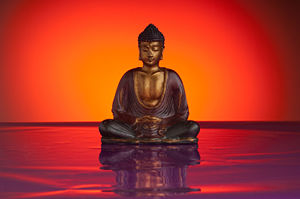 Many Westerners remain fairly uneducated when it comes to the Eastern religions and spiritual traditions. For many Hinduism and Buddhism are belief systems they may have only heard of in passing.
According to Adherents.com, Buddhism is mainly associated with the Far East where, in Thailand, 95% of the population are Buddhists. In China, over 102 million people practice Buddhism and it is currently listed as the fourth most practiced belief system, with over 360 million practitioners worldwide. The first Buddha was a prince named Siddhartha Gautama. He was born into a wealthy family in Nepal (563 BC). He chose to leave his wealth and travel through his realm. Read the rest of this entry »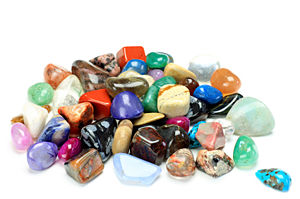 I am sure you have heard before that you should follow your intuition when choosing crystals. Always go for the stones that stand out from the crowd. This could be the crystal that sparkles and shines the most for you, shouts and waves at you, or virtually leaps off the shelf at you.
Buy the crystals and stones that really catch your eye, because those crystals share a kindred energy with you. They will help you in unexpected and amazing ways. And this is absolutely true!
But, what about the crystals you don't like? What about the crystals that really turn you off? These special stones are the ones that you really need to take a second look at. These are the ones that will truly help you on the deepest level. Read the rest of this entry »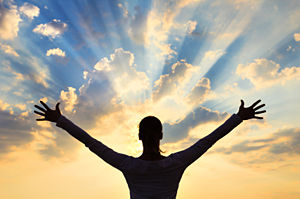 As the 2012 Stargate opened to reveal Self Love the dawn of the golden age has arrived! As the Divine Feminine has already begun to reveal the true nature of the Circle of Life for the past millennium so shall she also reveal her plan for us in this profound shift of our beloved awakening.
We have approached the Stargate and it is opening to our higher calling, to our divine purpose. And the divine purposeful life we are called to live now.
In this world we have learned to grow life from the womb, to nurture life from the heart and to know the inner wealth of the human spirit. It has been our calling for thousands of year and we can now look around us and see that abundance.
Seven billion plus babies have been born and are growing here and now on our Gaia, or Mother Earth, our Divine Spaceship traversing through the stars at light speed. We have been re-awakened to participate in the grand scheme of life! An exploration of the Soul's journey in this creative process of constantly becoming the universal potential of our own fulfillment as an expression of love. Read the rest of this entry »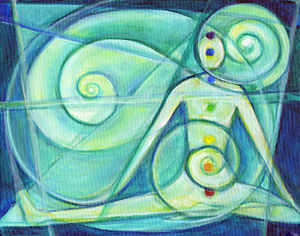 We are all a composite whole, made up of physical, emotional, psychic, mental and spiritual aspects. Below are seven spiritual centers in the body and they all have different ways of helping us on our life's path. They run in tune, like a well-oiled machine and each works individually and together as a whole to keep us balanced in our spiritual path.
1) The Root Center is located at the base of the spine. It's associated with reproduction and with physical creativity of all kinds. It provides us with our 'get up and go' feeling and works in tandem with the other two lower centers.  Rejuvenation and our physical well being start at this center point.
2) The Spleen Center is located along the spine right where our spleen lies.  It's an energy purifier and a conduit between low vibration energy to higher vibration energy. With this second chakra it balances the first center with the third center and provides coordination and a sense of things going smoothly between all three lower spiritual centers. Read the rest of this entry »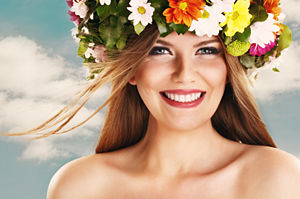 What can really make a person happy in life? In my work as professional psychic I talk to all kinds of people, including some very wealthy and financially secure folks. There often seems to be a void in their life and they are generally not happy. In fact, some of them are truly depressed and miserable.
I also talk to many folks who are married, have loving and caring partners and even a great sex life. The have the whole package, but they too are unhappy and depressed at times and not entirely content.
While no one is completely happy all of the time, you would think we could all get to the point where we would live a content, happy life, like the enlightened beings of the world. But sadly, many of us can't afford to go far away to India or live in a cave to find out what this is that we need to get in touch with to be truly happy. Read the rest of this entry »