Posts Tagged 'Enlightenment'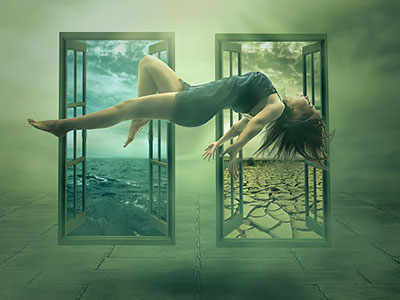 Astral projection is a natural occurrence for every human being. Whether we realize it or not, we do separate from our physical bodies every night during the dream state. This is the reason why we sometimes awake feeling more tired than when we went to sleep. Some nights we are more busy during our sleep, visiting other souls and working on special projects, than during our waking hours.
How is astral travel possible?  Basically, there are seven bodies that make up our complete self. First, we have a dense physical body. This is our human flesh and bone body. This in turn is connected to our Etheric body. I believe that the Etheric body attaches us, at certain body points, to the physical body. This is the body that is often seen by psychics at the point of death of the physical body. Read the rest of this entry »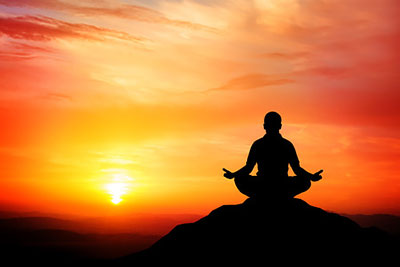 From the darkest places comes the brightest of light…" When I first read this statement on a piece of community art, on display at a Yoga festival, I was astounded. I stood still, with my Yoga mat strung over my shoulder, my water bottle in hand, and a plethora of memories racing through my mind.
That moment instantly brought back my traumatic, abusive childhood, and destructive youth. I had come from some very dark places, until I ended up morbidly obese, depressed and suicidal at 30 years of age. I had to change my life and slowly I began to choose what I sensed was good for me. Read the rest of this entry »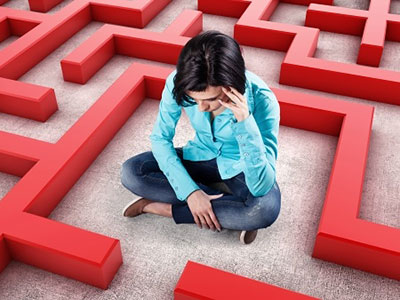 Are you feeling stuck making all the wrong choices and decisions? Are you repeating the same make mistakes? A study at the Max Planck Institute for Human Cognitive and Brain Sciences analyzed the processes that occur before the human brain makes a decision. In this study, participants were asked to press a button with their left, or right hand. They were able to do this at whatever moment they decided, however, they were asked to remember the specific time they recognized making their decision and to relay that information to the researchers.
By observing the participant's brain scanner, it was discovered that the researchers knew the participant's decision seven seconds before the participant knew, based on observing electrical signals within the participant's brain. This is important information, because it validates how much our subconscious minds are making decisions without us fully being aware of the choices we are making. Read the rest of this entry »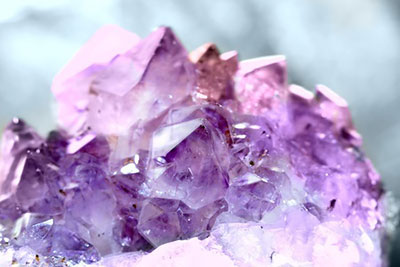 Amethyst is a very powerful stone with diverse metaphysical qualities. Amethyst has strong resonance with the Third Eye Chakra and Crown chakra. It is both powerful and protective. It can keep you safe from psychic attacks by changing negative energy into love. It may keep the wearer from all kinds of spiritual harm.
The Third Eye is located about in the middle of the forehead, above the brow. The color associated with this chakra is indigo, symbolizing the search for, and accomplishment of spiritual purpose. This chakra controls the pituitary gland. It protects our face, left eye, ears, nose, sinuses, and lower brain. It has everything to do with our intuition and our inner knowing, our higher self. It is the emotional and spiritual love center. Read the rest of this entry »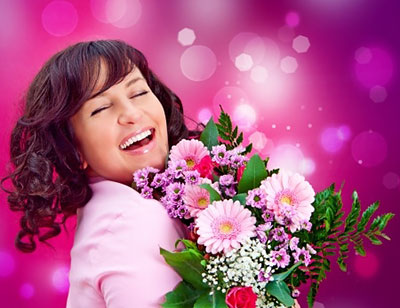 Back in the Fall I posted a blog, titled Autumn Wishes, where I mentioned planting bulb, while wishing for a beautiful flower and praying for the fulfillment of a desire. At that time in October, it was my invitation for us to pause and notice the inexorable pull toward Winter Solstice. The days were growing incrementally shorter, ultimately culminating in the darkest day of the year.
But here we are now, and it is Spring again. Yes, it is the beautiful season of new beginnings, renewal and rebirth! Fresh buds are blooming, hibernating animals have been awakening and the earth seems to be coming to life again. Farmers and gardeners are now planting their future harvest, as temperatures slowly rise. Read the rest of this entry »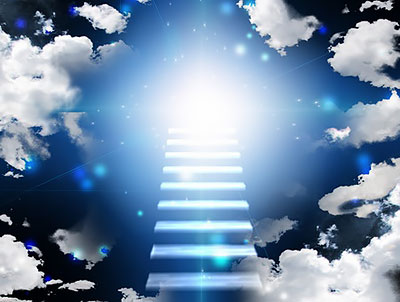 It has been my experience that love is often the most universal message that people who have touched the other side bring back to us. That being said, even though love is the most important quality that we can express as human beings, there is also good reason to ally with love and forgiveness in our lives.
While we are on this planet our actions and contributions really do matter. As souls we are evolving and growing, and through this evolutionary process taking place on the soul level the planet too is in a process of evolution. Evolution is the creative dynamic that love creates.
In today's final blog in this series I rely a bit on the esoteric traditions of spirituality that came before us, especially that of the Judeo-Christian and Jewish traditions.  As I do so, I want to be clear that there are many traditions that express and say these same things in different ways. My personal background is in Christianity, and most of my formal teaching related to religion and spirituality stem from this tradition. This is why my blogs contain some archaic Christian language as reference points for spiritual understanding. Read the rest of this entry »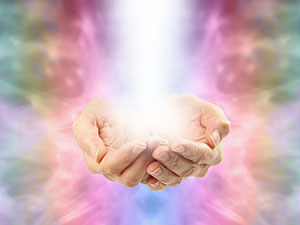 We often do not realize the myriad of ways in which each of us, in our own unique way, touch other souls on a daily basis. Often we do this with just a kind deed, word or physical touch.
Healing doesn't have to be expressed in the laying on of hands. Just being in a person's presence can, in itself, be a healing experience. Being a good listener, speaking or writing from your heart can be just the medicine another soul needs. Sending out healing in the form of good intention, or prayer and meditation has a strong healing vibration.
I just had a phone conversation with a close friend overseas, who reminded me of the aromatherapy and reflexology sessions she used to have with me. In those days our relationship was still of the customer-therapist variety. Gradually a friendship grew with both her and her family. I always set my intention to help customers to the best of my ability. In my aromatherapy and reflexology days, I used to ask for my guides' input in choosing the best oils to assist with healing, or with a specific ailment. I believe that my guides' input was as significant as mine, and perhaps, even more so. Read the rest of this entry »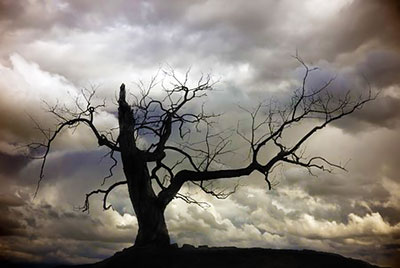 There are many places around the globe that often, for seemingly unexplained reasons, appear to have an amazing energy draw. One such township is in  the beautiful setting of Fort Langley in British Columbia, Canada. People have been coming to this small area for many years and may be at a loss to explain why exactly they are compelled to visit this area time after time.
Aside from the fact there a number of antique shops and quaint stores in Fort Langley, there is also an air about the town that almost suggests a magic and a connection with times past, but not entirely forgotten. The town boasts many older Victorian homes and situated right on the main strip stands a majestic  library that forces one's eyes to be drawn in that direction as a matter of course. It was from this very handsome structure that a massive psychic fair was held each year by a spiritual, self-motivated entrepreneur. Read the rest of this entry »