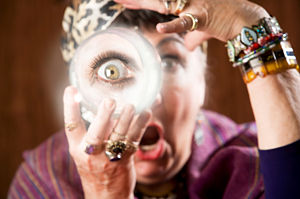 Jodi Picoult  writes, "Is Fate getting what you deserve, or deserving what you get?" As an idealist, I consider these words to be my creed.
Each day I make choices about what I eat, drink, say, or do. Many years ago when I was very young, I made the decision that The Eight-Fold Path of Buddhism was an easy way to self-access my behavior:
Wisdom
(1) Right view – to see and understand things as they really are
(2) Right intention – commitment to ethical and mental self-improvement Read the rest of this entry »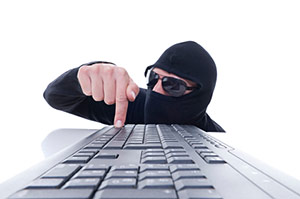 From 1979 to 1992, I had a mentor who taught me about karma. She made it clear that I was not going to ever find a place to hide from my behavior. My father must have had the same lessons when he was growing up, because he told me the same thing.
I cannot do certain things that are not in line with "Right Thought" or "Right Action." I simply cannot overcome that early training. Actually, I do not want to, yet, I see so many who seem fine with "cutting corners."
Sometimes, I feel like I am alone. It is as though I am swimming all alone in the ocean or running on a deserted road. I honestly have been looking for others who were raised like I was raised, those who believe what I believe, among the young and restless, as well as the old and angry. Too often I ask. "Where are they who honor karma?" Read the rest of this entry »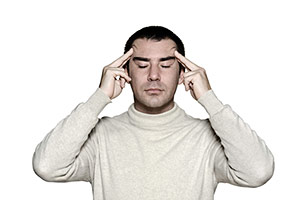 Imagine this scene playing out on the movie screen of your mind:
You call or go to visit a local psychic. The moment you make contact with the person you immediately ask, "So what's going to happen with my job?" The psychic then lays out a few cards or listens intently to see what Spirit may be saying about this situation.
After a few moments, the psychic speaks and begins to give you information that is only half right or even way off the mark. You get perturbed and exit the reading proclaiming that the psychic was not gifted, or that you had no connection with the person giving you the reading. Read the rest of this entry »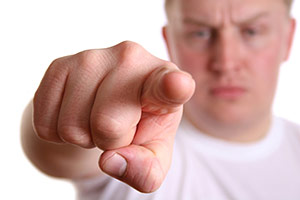 Why do people judge others? Have you ever walked down the street and someone would give you a weird look? Have you ever been in a store and someone would discuss you behind your back?
The reason I feel the need to be bring this up is because I get many calls on a daily basis where a client would tell me how someone has judged them or said something to hurt their feelings.
A week ago I had a caller who was upset, because the person who judged her believed that he can walk on water, and whatever he does in life… he is better than others. I felt bad for my client and I told her that she is better than what this man was telling her. He was trying to push her buttons. I feel when someone puts another person down by judging them, it is because they are trying to make themselves feel better. Read the rest of this entry »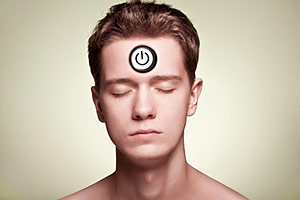 What is happening in your life today is a result of your own decisions and actions. This applies to all our decisions and actions – present and past. There is no one else to blame.
Most people don't understand that every thought we have and every action creates karma and shapes our destiny. All of our thoughts have wings. If your thoughts are positive, then you will create good karma and positive outcomes in your life. If they are negative then you will create bad karma, and unwanted outcomes.
So, basically, if you look at your life you see the results of your choices and decisions. Whatever your life is today, it is what you have manifested, with or without your knowing, by your own thoughts, and actions. Read the rest of this entry »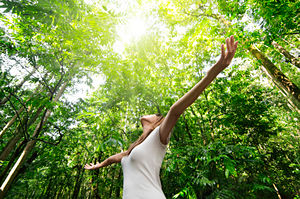 Early in life I looked for comfort in nature. As a rejected only child (my parents wanted six sons), I was often wandering on my own in nature's garden. Long-term friendships did not exist, because my dad was in the military. We moved as much as seven times in nine months. Nature was my trusted playmate and my elder teacher.
My strong religious upbringing gave me cause to read a great deal, but dual faiths in one household sent me mixed messages, so I questioned everything related to the patriarchal faiths of my parents. Read the rest of this entry »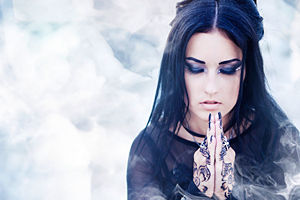 George Michael sang about it, prayers have been written about it, songs have been sung about it… and yet it remains a mystery to so many. So, I put forth this question to you: what is faith and where does it come from?
Right now there is either silence on your end, or a rapid fire response. Or maybe you are saying, "Well, let me think about it."
They say faith moves mountains, but then that begs the question: do you have Faith in faith? That's a different concept altogether – one that must be looked at.
It's easy to go to your preferred place of worship on Saturday, Sunday, or Monday, or whenever it is that you attend. Lovely. Absolutely. Without a doubt. There you show your faith. But what happens the rest of the week? This is where Faith in Faith comes into play, and without it you don't even get to pass go. Read the rest of this entry »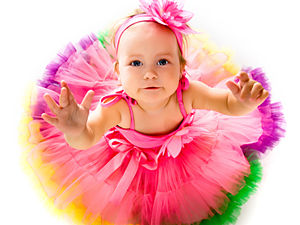 What was that tiny light? As I told a student of mine many years ago, "Your infant is seeing what you cannot. Babies are closer to God than adults."
My student, Alison, had called me years before, because her first-born son, Jeffery, had died. The doctors called it a natural abortion, but they already knew he was a boy. Therefore, to her he was her son, whom she named Jeffery. After that incident, the doctors advised her, "You will not be able to have children."
Sharing her grief with her father one day at work, as they were employed in the same office, a co-worker, who had a fundamentalist faith, overhead them. She immediately offered her unsolicited opinion to Alison, "You had bad thoughts and killed your baby. God is punishing you by not allowing you to ever be a mother!" Read the rest of this entry »