Haunting Tales From The Condo Complex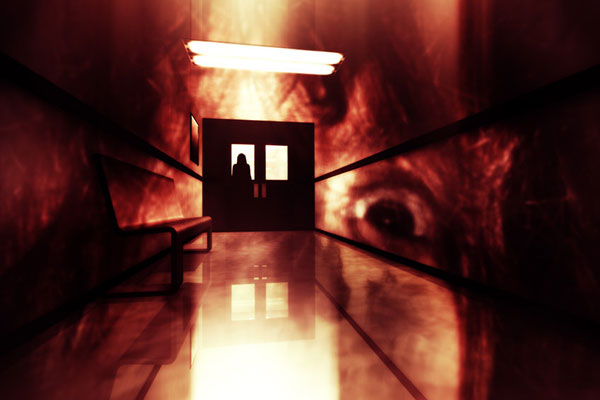 There is a condo building with a paranormal reputation in my area that has been around since the early 70's. It was originally a rental apartment complex, which meant occupants constantly came and went. As a result much negative energy has been imprinted in the walls over the years.
For almost three decades this complex would often attract unsavory inhabitants, including drug dealers, criminals, and all sorts of disreputable individuals. Local law enforcement often had to intervene and escort many of them out with court orders and arrest warrants.
There have been many reports of a prevalence of dark, negative energies over the years, especially in the front of the building. Several people also died here and the earthbound souls of some still haunt the complex. I have been asked a few times to do some shamanic work to help release these restless souls and clear the unwanted energy there.
For example, a woman was brutally murdered in one of the units in the early 90's, before her lifeless body was transferred to a car in the parking lot of a nearby local business. Some residents had seen her standing near their beds on the night she was murdered, asking for help.
I was subsequently asked to perform a cleansing on the building, and since then her spirit has not been seen again. I felt she had been released and have since moved on to the Other Side. The thing I heard her say clairaudiently at the time was, "I will choose my company better in the next life." The man who murdered her had asked her out at a local chain restaurant that she would frequent, and she thought he was attractive. She regrettably said yes.
Frank, an 80-year-old gentleman who lived in the front of the building used to be a 'busy body' who felt it his duty to enforce the rules of the building. He would religiously be outside in the parking lot, instructing those who drove through which area was not meant to be used as part of the road, since it ended in a cul-de-sac. But some would stubbornly continue to use this area as a shortcut through the parking lot to get to the main road, which was not allowed.
There is a paranormal. And there are spirits. And there are ghosts. And anybody who doesn't believe there are is being silly, because what runs this vessel is energy. And you can't kill energy, you can only displace it. It has to go somewhere ~ Eric Roberts
Frank has since departed this life, but his spirit can still be seen to this day standing out front from time to time. He told one of his neighbors before he died that he would always be around watching over the place after he was gone. He passed a few days after saying this. Nowadays, when it rains, his energy presence creates a small pond in the parking lot, and it is colloquially known by the folks who have been living here for many years as "Lake Frank."
Frank more than kept his promise, as he has also been spotted walking the halls and his orb often shows up on pictures taken near his former doorway and in the parking lot outside window where he used to sit every day.
More recently, I was invited to re-visit the location. The residents claimed they only needed me to clear the building's energy and protect them with healing Reiki. Initially, they didn't want to tell me that the real issue was another unwelcome energy presence that had been troubling the place, but I quickly said, the person 'haunting' this place is still among the living. Yes, sometimes the haunting energy we pick up on is not always coming from the deceased. I will share in my next blog the advice I gave the residents on how to deal with her.

About The Author: Moon Goddess

Moon Goddess is a third generation empathic healer and seer. She started to give healing readings to people more than 20 years ago. She has always been interested and studied all things metaphysical from a young age. Being hypersensitive she can feel and see things before they happen. Utilizing the Tarot, and with the help of her Guides, she is a source of support for many people all over the world. After he passed over, her grandfather kept his promise and came back to say goodbye and gave her the most amazing experience. Moon knows there truly is a Heaven, and it is wonderful! Sharing her experience has helped many people after they have lost someone, or anyone experiencing some form of grief. Get a reading with Moon Goddess now at PsychicAccess.com.