Posts Tagged 'Paranormal Phenomena'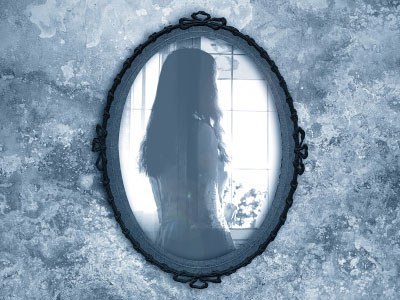 Many people have experienced, or at least know someone who has experienced a spirit coming into their space. There are, however, those who balk and laugh at even the notion that a spirit may exist. Some people are also terrified of paranormal phenomena, while there are those that co-exist comfortably with spirits, like old friends. Which person are you?
For the skeptic, just leave them to their beliefs. It is their right of free will to see what they choose to see, or not see what they choose not to see. Many of them have experienced some type of spirit encounter, however they have buried it and fluffed it off as nothing. With the skeptic, there is no use trying to convince them otherwise, as their mind is made up. And that is their prerogative. Read the rest of this entry »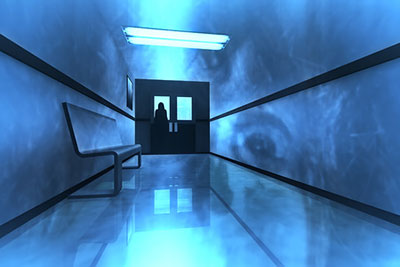 The area where I live is famous for being haunted. In fact, our "Asylum 49" was featured on popular paranormal television shows like Ghost Hunting, Paranormal Investigation and Ghost Adventures. This notorious old place is thought to be one of the greatest Halloween venues to visit on this side of the country.
Asylum 49's haunted structure takes up about half of the old hospital. The other half of the hospital is the only nursing and hospice home in the county. Asylum 49 is only open to the public from September 1st to October 31st, but in that short time they raise a lot of money. After it was featured on Paranormal Investigation, tourists and paranormal investigation teams started visiting from all over the world. Asylum 49 is also available for private tours in the off-season. Read the rest of this entry »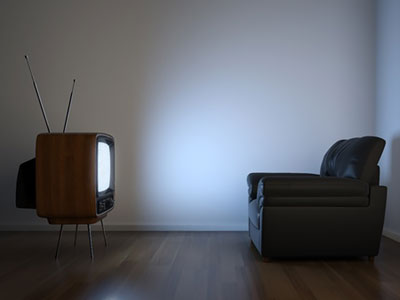 I have passed on endless messages of reassurance to my customers from their loved ones on the other side. The focus in most mediumship readings is typically on reassuring those left behind, on this side of the veil, that their deceased loved ones are actually very much alive and doing well. The dearly departed often let us know that they are unencumbered by any discomfort of a physical or emotional nature they may have experienced prior to their crossing.
Yesterday, I did a reading for a customer who received a profound message from her father. It made me think how I had not really been feeling my own father's presence recently. That is, not since the final group gathering of my psychic development circle over two years ago, prior to my move to Spain. In that final group session, my dad communicated how I had been talking to his photo that very morning, just a few hours earlier. I blushed as the rest of the group laughed at my embarrassment. Spirit loves laughter, and that was so typical of my dad to come through with funny comments during our psychic circle. Read the rest of this entry »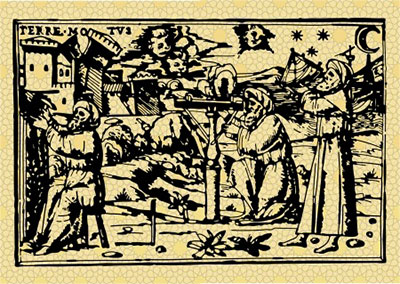 A long history remains of brilliant thinkers, scientists, politicians, religious leaders and scholars who had throughout the ages studied the mysteries. They suffered greatly, as they were infamous in their knowledge and advancement of the sciences, and thus reviled and distrusted, due to the change they brought about in human history. It often began as a study of religion and the cosmos, which opened up the doorways to new ways of thinking.
None could be a better example than Galileo Galilei, who was forced to recant on his knees, on penalty of death, that the world was not only round, but that we were orbiting the sun.
Geordiano Bruno also faced the Roman Inquisition. He was a priest, philosopher, mathematician and astrologer. He was burned at the stake for heresy due to his unorthodox cosmological theories. Read the rest of this entry »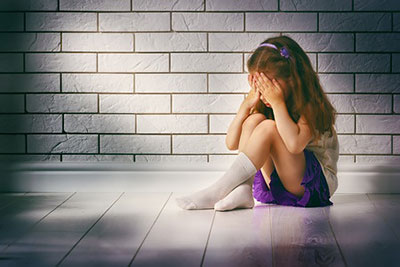 Many spiritual seekers are looking for some sort of evidence of past lives, or an afterlife. Many of us yearn for a way to recover from the spiritual amnesia that we are apparently born with. I believe we are born with clues into our past lives. These clues are so much a part of our daily lives, we simply overlook them.
Have you ever wondered where birthmarks come from? Or, if there is any link between birth defects and reincarnation? I'm not referring to the marks that are hereditary. I'm referring to those brown or red spots, also known as 'strawberries' or 'angel kisses.' These marks typically appear at birth. Some are located between the eyes, or on the neck, stomach or lower back, essentially anywhere. Read the rest of this entry »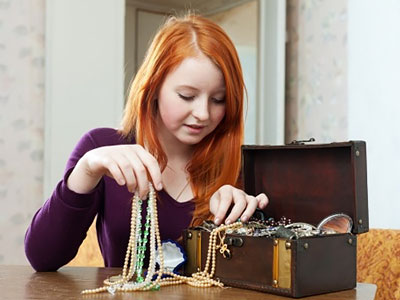 The vintage or retro trend is more popular than ever and has more people buying used clothing and household items, as well as antiques. But one does not usually think about the metaphysical energies that may be attached these old clothes, jewelry and pieces of furniture.
Believe it or not, ghosts sometimes do follow a beloved object purchased from an estate sale. A flea market or thrift store may be selling objects that carry the negative energy of bad relationships. Pawn shops may have beautiful jewelry for sale, but you may unknowingly pick up the grief associated with having to sell a beloved object.
Jewelry is especially problematic, and even gifts can carry negative energies. It does not matter if the jewelry was physically cleaned before you purchase it. One should spiritually cleanse every object that is second hand, to keep negative energies out of your energetic space. You can also 'charge' jewelry to help you with things you want to accomplish, for protection, or to attract good energies. Read the rest of this entry »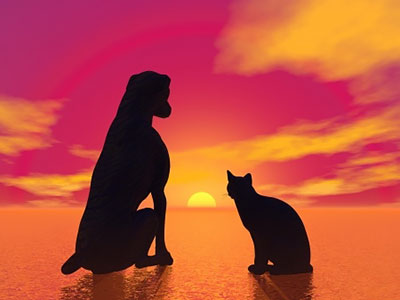 Do animals reincarnate? As an animal lover and pet owner, I believe they do!
John Edward, the well known psychic medium, once talked about how his dog had come to him in a dream after it passed. Apparently the dog told him he would be the new dog "with the black spot." Soon after, John went to a friend's house who had a litter of puppies. He really connected with one of the little dogs – it followed him around everywhere he went. However, none of the puppies had a black spot on them. John's wife took pictures of him with the puppy, because she too felt the connection. Later they left, without taking any of the puppies. When the film was developed, there was a black mark on one of the photographs! The black stain appeared in the image over the puppy he had such a special connection with. John immediately went back and got his beloved 'new' dog. Read the rest of this entry »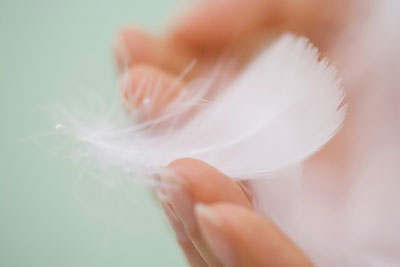 Some of the questions mediums are frequently asked are: How will I know when my loved ones are around me? How do I know if my loved ones are okay? Are my pets okay? Where do people, or pets, go when they cross over?
These are all very good questions and each psychic medium usually offer answers based on whatever the spirit world communicates to them individually.
Everything is energy. We are all energy, pure energy. Energy cannot be destroyed, it can only change form. Therefore, we never die; there is no death. When we no longer need the body, our energy merely takes on a new form. What some like to call Heaven or the Hereafter is just energy in a different form. Read the rest of this entry »