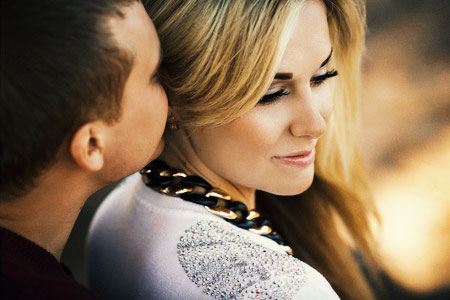 What makes a man fall in love? Could it be the timing? Is it certain qualities that he is looking for? Or is it just basic chemistry? I believe it is the total package that you bring to the table – the way you make him feel and the happiness that you give him when your around him.
Men bond with women when they feel successful in making them happy. He is looking for a woman with a smile, someone he feels connected to. He wants to feel attraction and passion. He wants to feel accepted and appreciated by her. When he feels that he knows he can make you happy, he will want to be with you.
A man will also fall in love with you when he feels that you're giving him signals that you are truly looking for lasting love. It is okay to be a little vulnerable around a man, letting him see who you are. Men want to feel that you believe he is worthy of love.
Men also want to fall in love with someone who is ready to share and be receptive to them. Sometimes men are not as confident as they would like to be, so the more open and confident you are will make it easier for him to respond to what you are looking for in a relationship.
When he spends time with you and sees that you are a kind person, affectionate, fun and easy-going, he will begin to realize exactly what you mean to him. Then he won't want to be away from you. Continue reading →