crossing over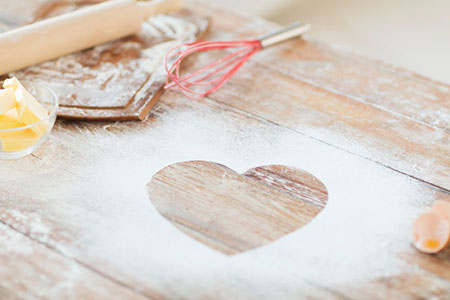 I had an unusual childhood as the member of a psychic family. I also grew up in a haunted house, which is something we did not openly discuss in those days.
One particular 'ghost' story is something I will never forget. It was one of those unusual instances where my psychic abilities would not provide any of the answers. It was also an incident that would change my family forever.
My mother was terminally ill and shortly before she passed we were sitting in the living room talking to her. She kept referring to this woman she saw cooking dinner in the kitchen. She described the woman as being in her early 60's, with an apron and light brown hair. My mother was not pleased that this stranger was busy cooking in her kitchen. What was she doing there?
Although we are a highly intuitive family, none of us saw or felt the presence of any 'woman' at that time. There certainly was no ghost in the kitchen. If there was, we would have sensed something. We were not sure if my mother's words were merely a side-effect of the medication she was on, or whether she was getting ready to leave this life, which may have been causing her to hallucinate. None of us really knew what to make of the strange 'woman in the kitchen' she kept seeing.
My mother passed away shortly thereafter. About six or seven months later my father announced that he had met a new woman and that he really liked her. Time went by and one day my father told me he was going to ask his new girlfriend to marry him.
I had never met the lady before and not knowing who she was I wanted to be sure if she would be the right person for him. What if she was just trying to take advantage of him? But this time my psychic abilities let me down. For some reason I just could not pick up on who this woman was that my father was planning to marry. This is something that sometimes happens to psychics when they try to read for themselves, or for the people close to them.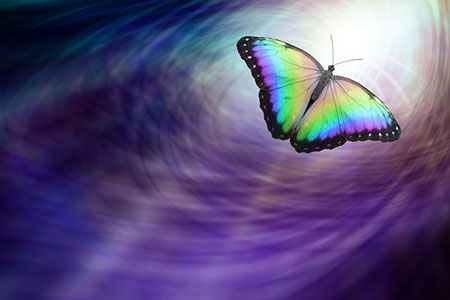 Cleaning out the home of a loved one who has passed is certainly not a task anyone looks forward to. In truth, it is the last thing one would ever want to do. About a year ago, I found myself doing just that for a departed family member.
I oversaw the kitchen and was told that if there was anything that I could use in my own home, to go ahead and put it in a box and take it with me. I did happen to come across a couple of items, including a set of two large, oval-shaped dishes.
Recently, I'm in the kitchen one evening, taking out food from the microwave oven and placing it on this dish. I have done it many times before without any problem, but on this occasion the dish decided to crack. Not only did it crack significantly, but it also made a loud, sharp cracking noise!
Later, as we sat down for dinner, I gave a family member the other matching plate as a base for some food from the microwave, and the same thing happened. It was the same crack, and the same noise, and it seemed rather odd.
I was fairly upset and even made mention that it was a shame, as I always thought fondly of the departed loved one whenever I used these plates in the kitchen.
That night I had a strange, lucid dream about what happened. In my dream we were still eating from the cracked plates, when suddenly, right before our eyes, we witnessed the crack in both plates sealing up in a miraculous way. We could not believe it. The plates looked like the crack had never happened and I remember feeling very relieved, happy and at peace.