crossing over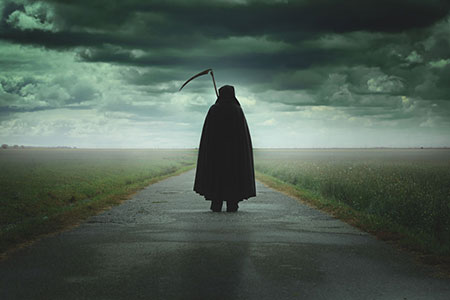 Behind our pretentious mask lurks the realization that we have one authentic desire: to find something… anything that really matters. True desire is a funny thing. If it's genuine, it must manifest.
According to one ancient esoteric law, manifestation occurs when we realize we don't want or need the object of our desire anymore. In other words, when we're no longer separated from ourselves by conflict, we can and do get anything we want.
What prevents us from finding and activating this unity within? The fear of death. Most often times, mortals live in deep conflict and continue to do so for a very long time. Inconsistency is another word that better describes the obvious division existing within us. As it is written in James 1:8 a "double-minded man is unstable in all his ways."
We want to live so badly, but we know for certain that we are going to die. It's a contradiction in terms we never really get over.
Contradiction forms itself in the midst of insincerity. The obvious apprehension associated with the idea of death produces an acute inability to communicate honestly and effectively. At our base lurks a finite, uncapped agony. Antagonistic behavior, whether managed, maintained and controlled appropriately, reveals itself in a myriad of deflated obvious ways.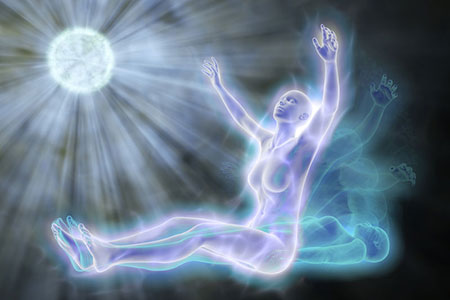 The human body is made up of physical tissue, blood and organs. But what is the intangible material that actually composes our spirit body? Well, we do know that it is some form of physical matter. It appears to be a form of energy instead.
I like to believe that this spirit or soul energy is a part of God. This is why, when we are embodied in a physical form, we have the yearning to return to God who is our original Source. The more that we learn and become evolved spiritually, the more we become aware of the desire to return to our Source.
Spirit energy is the very substance that makes us conscious. When our bodies die, our consciousness lives on. I believe our spirit or soul is made up of an electrical and magnetic energy.
I have been a regular practitioner of meditation for many, many years. I once had a profound out-of-body experience which proved to be an experience of deep learning.
I come from a very psychic family. My Uncle Ralph spoke to me clairaudiently one day, while I was at work. I heard him call my name repeatedly. I instantly knew something awful must have happened. Sure enough, after work, I stopped at my mom's home, and she was crying. "Your Uncle Ralph has died," she exclaimed. My heart was broken and we cried together. Now, my Mom was a spiritually gifted woman. We both knew that we all go somewhere after death. But losing Uncle Ralphie still hurt.