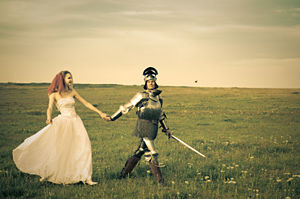 During my psychic readings over the years I have had many of my clients around the world asking about a special person in their lives. Often the thoughts and feeling they experience with this person are so real, and the connection feels very strong right away. The way they explain the feeling to me is that they feel like they have known that person their whole life.
If they have just met very recently, and feel this kind of connection, there is often a past life connection or soul agreement. Once you make this kind of connection with someone then you have a fair chance to see where the relationship leads to. Read the rest of this entry »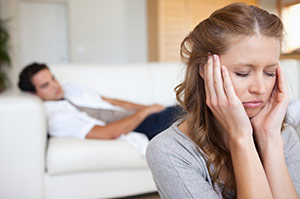 My ex was actually a very good empath. I never knew this. I knew him well, but I had no idea that our thoughts were bouncing back and forth between each other. He at first, had no interest in the spiritual, but upon watching me work, he became interested.  Then he actually became aware of empathy. I used him as a research tool, and he would occasionally call me and ask me if I was thinking of him, if I needed anything.
Awareness is the key to telepathy and empathy, or any psychic work. We all pick up thoughts, have visions or have psychic impressions or dreams, but we are unskilled in picking them up, and usually uncertain as to what they mean. Read the rest of this entry »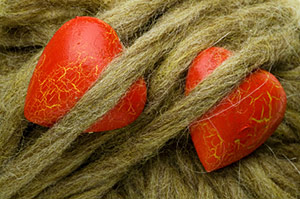 With any kind of relationship, romantic or platonic, good or bad, comes a metaphysical cord of attachment which feeds energy from one person to another, in what can be likened to surgical tubing.
When we've had relationships with people, these cords extend from our chakras or energy centers to those of the other person. So, you can imagine the amount of emotions we can take on from someone else – more often than not 'fear-based' emotions. That fear can show itself as fear of abandonment, unforgiveness, co-dependency, or any other negative emotion.
Years ago, I remember reading a newspaper article shortly after the son of Dean Martin had been killed in an air crash. The famous singer said it felt like his heart was being ripped out – so real are these cords that bind us. The ripping at his heart chakra was, in fact, real, even though there was not any physical evidence of his heart being pulled from his body. Read the rest of this entry »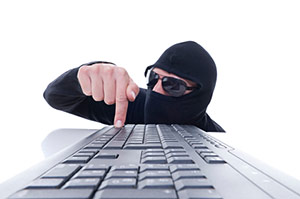 From 1979 to 1992, I had a mentor who taught me about karma. She made it clear that I was not going to ever find a place to hide from my behavior. My father must have had the same lessons when he was growing up, because he told me the same thing.
I cannot do certain things that are not in line with "Right Thought" or "Right Action." I simply cannot overcome that early training. Actually, I do not want to, yet, I see so many who seem fine with "cutting corners."
Sometimes, I feel like I am alone. It is as though I am swimming all alone in the ocean or running on a deserted road. I honestly have been looking for others who were raised like I was raised, those who believe what I believe, among the young and restless, as well as the old and angry. Too often I ask. "Where are they who honor karma?" Read the rest of this entry »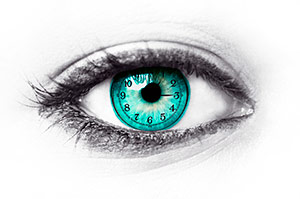 As my proclivity tended towards telepathy in my work, I have tried to 'train' my clients  to ask questions more presently focused on empathy, though I still may encounter questions about the future outlook from time to time and am happy to answer them. The problem I encounter is letting you know when the prediction will come true.
As readers we often commune as colleagues, and I know that many of us have a deep sense of responsibility to our clients. We worry quite a bit about the effects we have on our clients. We pay in karmic debt, what we have to tell you. We don't take this lightly. I take the energy of the client with me after each reading, even if I don't remember their name months down the line, I will remember their pain. So it's important for me to try and leave a person feeling in control. Read the rest of this entry »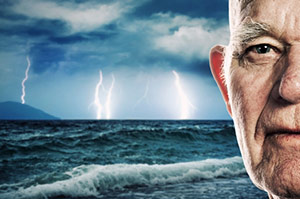 Physical death is not the death of the love you have for someone. When we die we continue to love all those we have ever loved in life and in all our past lives.
When someone you love dies they do not stop loving you, they continue to love you. I can say I am 100% sure that the love two people have for one another does not die after death. I would be willing to bet that that love is even intensified and maybe even deeper then the love the person had for you in life.
How do I know this you ask? I have had several conversations about life after death with my grandfather who told me many times if he could come back he would – he promised me this. He did come to me after he died and I was able to tell him I loved him, and it was definitely one of the best experiences I have ever had. Read the rest of this entry »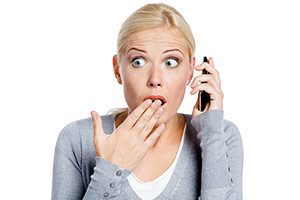 My first spiritual teacher said to me, at least a thousand times, "Words have power!". It was hard for me to understand then what she was talking about, but that is no longer the case.
As a special needs teacher I soon learned the value of pictures as language. I had various deaf students who were unable (or had not been taught how) to speak. I also worked with kids with Asberger's and autism. The same is true with a blind child – their most powerful asset is the ability to communicate to get what they want or need.
Living in a foreign country makes it imperative that I learn to at least say "bathroom" and "phone." Well, maybe not phone if I have a phone that can go international, but a visitor certainly needs to know how to ask for a restroom. Without that information, he or she is unable to satisfy immediate needs. Read the rest of this entry »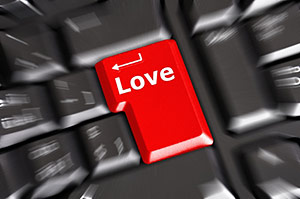 You are online dating - you are looking for that ideal person. You wonder why you stop just at that one icon. It's in the eyes. Look into their eyes. The first flash of emotion will seem obvious to you. "It looks like he is just making an expression in the picture, anyone can read that!". Go a bit deeper. This principal expression is actually a caricature of the person he is, in other words, it is intensified. You can take that information and go with it. If he looks angry: he is. If he looks frantic: he will not have the time for you, etc. It's really that easy.
Next: Which profiles stick out at you? Is it their color or their composition? You can sometimes get a rough 'feeling' off of a picture. It may be gentle, sad, or confusing. Take note of this feeling. Read the rest of this entry »