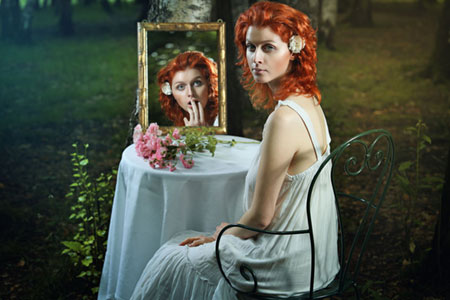 My mother always said, "Charity begins at home." But what exactly is this supposed to mean?
The first thing we might do is attempt to identify what a 'home' is and what it means to us. You could own a mansion, live in a studio apartment, or reside in a mobile home. No matter where we live, home is typically where we make ourselves comfortable, cook our meals, watch TV, care for our children, and rest after a long day at work. It is that safe, comfy place that we create for ourselves, based on our values and beliefs about who we are and what we hope to accomplish.
However, there is a different kind of home that each of us dwells in, that is also based on our sense of self, what belief systems we hold, and what we think we can accomplish for ourselves. This is our 'inner home.'
In our 'outer home' we may have a big screen TV, state of the appliances and designer furniture. We are often so amazingly proud of ourselves, that we were able to accumulate all these luxury items that the world outside has convinced us we must have.
But then one day, we come home from work and discover someone has broken in and stolen all our expensive accumulations. What a disaster! Fortunately, these material things can easily be replaced.