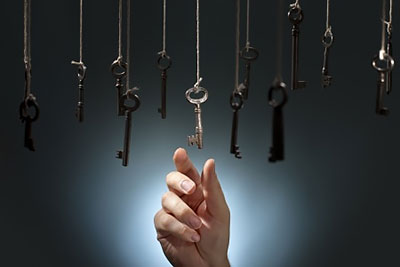 True happiness and fulfillment is about bringing magic into our lives and taking our dreams and bringing them into the present. I have received spiritual guidance to move forward with my plans in a big way, and to spread this message to others. We came here to Earth to accomplish our soul's work, and manifesting is one thing we are here to learn about.
Spirit and the Angels can help us manifest and feel abundant in the moment, and not wait until we have that next thing. It's like the sports shoe slogan, "Just Do It." Don't worry about what others may think, or what you'll receive from it. It's about honoring your true desires and how that feels, and not placing pressure on the outcome. You might be surprised at the end result! Read the rest of this entry »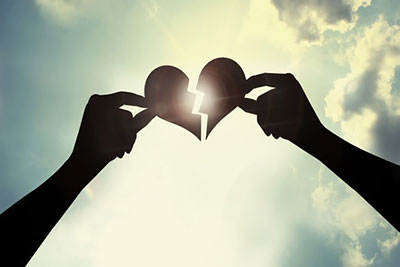 It is a myth that everyone is supposed to meet a 'soulmate' in this lifetime. Don't get me wrong, soulmate connections do exist, but this phenomenon is quite rare. It is a singular spiritual anomaly that is certainly not predestined for most of us.
In a world where intimate relationships have become extremely challenging to navigate, the search for the ever-elusive soulmate has become a contemporary obsession. We have co-created a modern society where detachment, loneliness and disconnection reigns supreme, despite our easy access to social media and communication technology. Against this background, the manic hunt for the 'love of our life' has become one of our generation's most profoundly tragic acts of free will.
In my view, the most disturbing aspect of this 'wild goose chase' is the fact that it is so often encouraged, or even set into motion, by well-meaning psychic readers and relationship coaches! Too many times, throughout my career, I have had to help pick up the pieces of a broken heart, or a destroyed life, after someone created false expectations for my client with the sweeping statement, "Yes dear, he definitely is your soulmate!" Read the rest of this entry »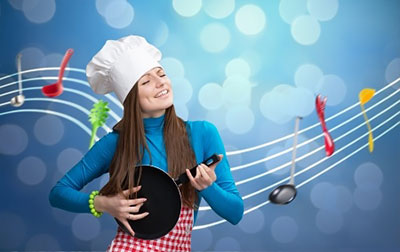 It is a sad fact that so many people in today's modern world are unhappy with their lot. However, most of us allow this to happen quite easily, because we have responsibilities, bills to pay, and so forth. We tend to just go with whatever life doles out to us and resist the change that leads to living a more passionate life. In fact, sometimes we do not even stop and think as to what our passion might be and, sadly, lead less fulfilling lives as a result. Thankfully, however, this does not have to be the case.
I know that I have fallen into this category of people myself in the past, until I found where my real passion lies, i.e. helping other people by doing psychic readings and offering spiritual support. As a result, I have never been happier and you, dear reader, can do the same. It just depends on where your particular passion lies. Read the rest of this entry »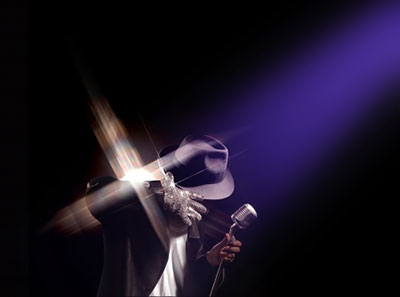 I recently experienced another astral visitation with Michael Jackson, whom I have connected with him on several occasions since his passing. I have always felt a deep connection to the famous singer. We are both Virgos and he was born only two days before me. He was also born in the same city my mother and her family grew up in, and some of my uncles attended school with him and his brothers.
Our prenatal birth charts show that both Michael and I originate from Alioth. Alioth is one of the seven stars that make up the "Big Dipper." I have done much research on this and find it very interesting. We both have the same star strength and many things in common. I was even a professional dancer myself at one point in my life, and I have also had to deal with negative people that try and bring you down, because of either jealousy or insecurity, like Michael did. I have always felt connected to his energy and my being resonates with his song lyrics. Read the rest of this entry »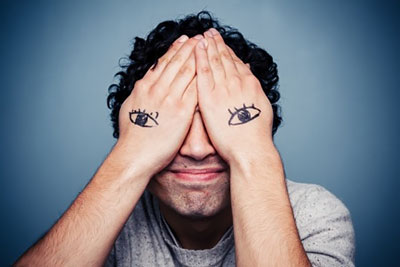 This is a very strange and interesting reality that we exist in and it is certainly not just three-dimensional – it's multi-dimensional. Reality is plastic and pliable and ever-changing. We are its architects. Our thoughts and minds are the pencils that sketch out our ever-shifting reality. We are continually erasing and re-sketching as we think and speak and feel our way through our days.
The strength of our focus will decide the desired outcome, based on the strength of the beliefs we hold. If you only see the negative, the negative manifests. If you see the positive, then the positive manifests. Firmly believing that you can receive what you want means that you vibrate in thought, word, feeling and focus the things you want. Read the rest of this entry »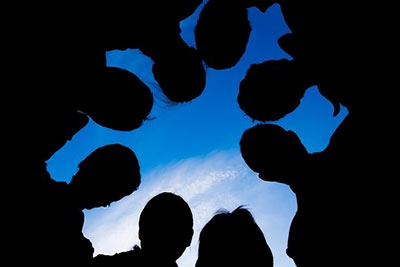 As you come here into this planet your memory is erased, and as you grow and expand you slowly begin to remember who you are and why you came here. But not only that, you begin to recognize certain individual people that you encounter in your space and you begin to notice at a deeper level, you become aware that there are some people that you have a stronger, clearer connection with than others.
There are actually people you may have an aversion to. Typically these experiences are indications that these people have crossed your path in past lives, and there is an issue to be healed or cleared. Some of these people are in your soul family. You have contracted these people to come in at certain points in your lifetime. Read the rest of this entry »
Abalone
Although abalone is not a crystal, abalone shell has been used for centuries in jewelry and carvings. Abalone used as a bowl for sage and clearing can help to intensify the release of negative energy in a house or office. Abalone can calm emotions and bring a "watery" serene feeling to one's energy or to a situation. Abalone brings the element and energy of the sea into any home it is displayed in. Water is healing, cleansing, mystical and sharpens intuition. Wearing abalone can help with developing psychic visions and intuition. Wearing abalone will also bring a sense of peace and calm to the person wearing it.
Amazonite
This stone represents prosperity – not just financial prosperity, but also emotional, career and family life prosperity. Hang this stone over a door in your home or office to bring in new business. It is wonderful for entrepreneurs and people working in sales. This stone is important to have when starting a new business, job or financial venture. If you are going to ask for a raise, this stone will be great for meditation. This stone can help to release negative energy and is great for anyone in the arts as it facilitates creative expression. Read the rest of this entry »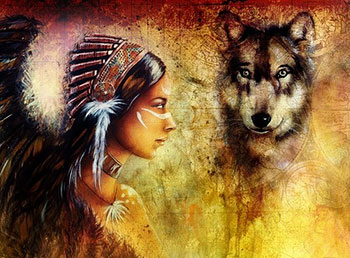 Animals send us messages of wisdom and healing if we are intuitive and open to receiving them. Entrenched in both the Celtic and Aboriginal spiritual traditions is the belief that animals have been gifted with lessons to pass on to mankind when needed.
Native American peoples refer to it as animal medicine. The term "medicine" does not suggest modern medical science or drug treatment, but instead refers to achieving balance and harmony within ourselves and with nature. Mother nature is a powerful ally and teacher. There are several ways to discover your animal guides. One way is to have an animal card reading, which is similar to a Tarot reading. Through this process you will discover that we each have nine animals that walk with us in our lifetime. Seven of them stay with us forever and walk by our side, while two may change as our life journey progresses. Animal medicine readings can take you on a deep and enlightening spiritual journey. Animal medicine is powerful. Read the rest of this entry »