Posts Tagged 'real psychics'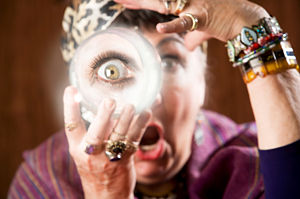 Jodi Picoult  writes, "Is Fate getting what you deserve, or deserving what you get?" As an idealist, I consider these words to be my creed.
Each day I make choices about what I eat, drink, say, or do. Many years ago when I was very young, I made the decision that The Eight-Fold Path of Buddhism was an easy way to self-access my behavior:
Wisdom
(1) Right view – to see and understand things as they really are
(2) Right intention – commitment to ethical and mental self-improvement Read the rest of this entry »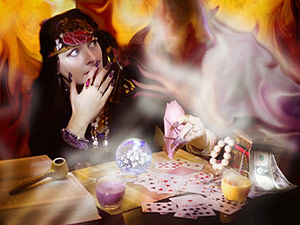 As a psychic it is not easy to find the right psychic to read for me. Like many psychics, I can do readings for others, but I can't read for myself. But trying to find the right psychic for me is like buying a car or a house – it is a process and a challenge!
Just like a house or a car, you look for a psychic who offers you certain special features that will suit your unique needs. There are so many psychics out there, who do you choose from?
When I was younger I needed the guidance of a good psychic from time to time for my love life. This was before the Internet. I remember deciding to take a bike ride on my 18x speed to find a psychic. Along the way I noticed a lady was moving in to a new psychic store, and she already had her sign out, before she was completely moved in. So, I decided to stop and talk to her, and she seemed really nice. Read the rest of this entry »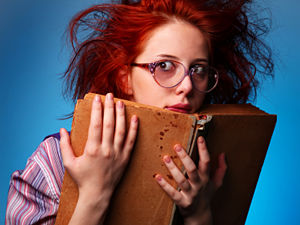 "I don't believe in ghosts, it's all nonsense!" These are the first words I heard when I walked into the room. I felt myself taking a deep breath, in preparation for the usual 'here-we-go-again' discussion.
I'm the first to say we all have our own belief systems, so whatever you find peace with, more power to you. Yet, I find myself, at times, in defense mode. There is never any real need for it and I have come to terms with the probability that I become defensive because of my own past experiences.
I usually listen, without interrupting their rant in regards to fraudulent psychics, false prophets, fake paranormal videos, and other nonsense to keep people in ignorance and fear. In the same sentence they will often add, "but there was this one time". This is when my ears perk up! Read the rest of this entry »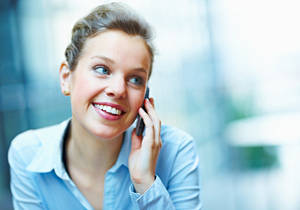 A talented psychic or medium is only half the equation to a great reading. Here's how you can make the most of your time with your favorite psychic advisor:
1 – Ask Questions
If you went into a doctor's office and said, "Okay doc, you figure it out," you'll find a lot of your time being wasted. The human body consists of many, many complex parts, and there could be several issues with any one of them. Sure, your doctor may notice your glands are a little swollen, or that your complexion looks a little flushed. But how would your doctor eventually know, without your participation, that the reason why you're there is because you've been having headaches?
Tell your psychic what's on your mind and what brought you to the table, especially if you're paying by the minute. Once they're able to lock into which energetic frequency will influence your situation, not only will they be able to give you your answer, but give details that can help you further. Read the rest of this entry »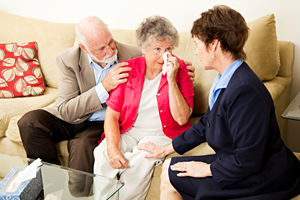 When I was three years old I chatted with 'people' in my room and had real live conversations with spirit entities my family could not see. My parents were Roman Catholic and thought at the time that I was a an anomaly. I was the oldest girl in a family of six children and they were frightened and bewildered by such bizarre behavior from me.
They had me blessed and spread hundreds of prayers around me, hoping I would snap out of it. It's kind of funny but the fact I couldn't snap out of it is because I was a gifted child. I was born with psychic abilities I never had to learn how to use.  Psychic ability and clairvoyant sight were just a natural part of me. As a psychic I was always comfortable in my own skin, and I still am. I am 55 years old and the people I have helped over the years I wouldn't trade for single a moment, if God offered me 30 years off my age! Read the rest of this entry »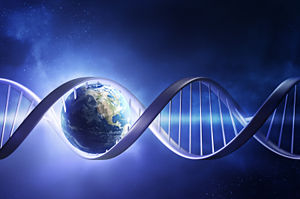 It is my belief that psychic ability is an innate talent or gift aimed at a specific Life Calling, while intuition is a highly personal aspect of our inner spiritual guidance system. We all possess our own, natural intuition, whether we are conscious or unconscious of it – but not everyone is psychic.
Natural intuition is highly personal and mostly about taking care of our own personal needs. Psychic ability on the other hand shifts extra sensory perception from the personal sphere into the realm of the impersonal. Intuition is our direct inner guidance from our Divine Self towards achieving our unique Soul Purpose and Life Calling. Psychic ability on the other hand dwells in the realm of the selfless, prophetic and archetypal. Psychics, mediums and healers are channels, messengers, conduits or surrogates, which means that they do not only receive personal inner guidance from their own Divine Self, but they also have the capacity to receive and translate guidance on behalf of their fellow man. These perceptions or messages may come from the other person's Higher Self, or courtesy of non-physical entities, or from the Divine Source, God, or Collective Unconscious. Psychics, mediums and healers therefore have the natural ability to allow energy to flow through them to others, and on behalf of others. Read the rest of this entry »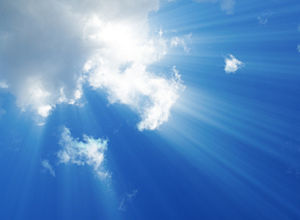 When a psychic medium, channel or clairvoyant provides you with a reading, within the first few moments there is usually a 'aha' moment. It is at these times when you wonder, "How did the psychic know that?" This type of information received during readings is what is referred to as a verification.
Verifications can manifest in various forms, such as a loved one's specific name that is unique, or a significant age when someone passed away. Some of the verifications my guides and angles have given during readings have been very specific and confirms the reading is from a source that is beyond my knowledge of the client.
I recently did a reading for a young woman, and her deceased mother came through. She had only been passed over for three years. I started drawing something in the air, as I was talking to the client. I realized what I was doing and had to ask, "Whose name starts with the letter J?"  The client was not thinking at the time and noted her father's name did not start with a 'J'. She looked bewildered. Then a smile came over her face and she advised she had overlooked the initial in relation to her mother whose name was Joy. Read the rest of this entry »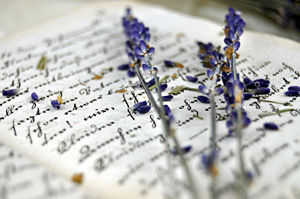 Automatic writing is a wonderful tool. Anyone can do it. It's simple and amazing when you first start out. The first time I did it, I was shocked and pleased that my hand moved without any effort from me.
Curious, I wanted to explore whether it was real, or not. I had my friends try it and the outcome was amazing. Over the years I have used automatic writing as a tool to help my clients during a psychic reading. The results have been phenomenal.
To start out, you must spread protection around you and I do this with a white candle every time I give a reading. Knowing I am in direct link with God and the Universe, I trust the Spirits that come through based on their information. But this is not all there is to it.  When I give a reading I keep a pen and paper nearby and when I feel that psychic 'nudge' I have it right there, to be the tool I need to give the best reading I can. Read the rest of this entry »