Posts Tagged 'collective consciousness'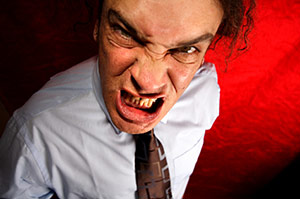 Psychic attack is often launched against others out of an unconscious, or conscious desire to demean or sabotage the other person. This urge to harm another often stems from willful misinformation.
Sometimes people who consider themselves to be a superior professional in their field, may develop a misinformed opinion, deliberate or otherwise, of another person with whom they work. Instead of being honest and speaking directly to this person they think so little of, or bothering to get to know them, they make assumptions. Instead of resolving the issue by communicating directly, they begin to indulge in frequent negative thoughts about the other person.
These negative, harmful thoughts go out into the universe in the form of dark energy and 'attacks' the psyche of the other person who these thoughts have been focused on. The attacker is therefore harming a fellow human being unconsciously through their mean-spirited and hateful thinking process. Read the rest of this entry »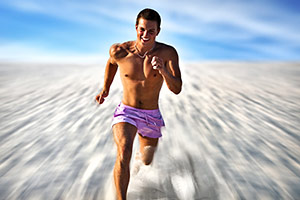 To become more, to expand, and to seek more complete expression is inherent in our human condition, because it is an innate quality we possess due to our original spiritual nature. 'Increasing' or 'becoming' is what drives the expansion of the entire Conscious Universe.
We are each of us a mirror reflection of the Universal Source; we are created in the image of the Divine. We are a perfect imprint of the magnificent Holographic Web of Consciousness. And because we are spiritual beings who reflect the Divine in physical form, we also possess the innate qualities of Divinity. We are self-aware and conscious; we have the capacity for reason, sentience, imagination and creative thought; we command creative freedom and the metaphysical power to manifest; and we have the capacity for complete self-actualization, individuation and transcendence. All these qualities are the expression of our inner Divinity, a direct reflection and extension of the Higher Self. Read the rest of this entry »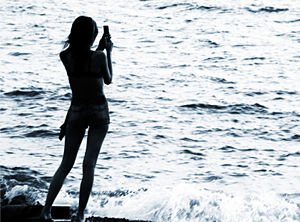 At the end of each call, after each  connection or contact with my client, there is often this point where I can see in the cards what she is thinking about as we disconnect. It sometimes happens when we have communication problems, like a low battery, or a dropped connection.
I feel like there are so many disconnected communications due to the number of people I have been able to help, and many of the stories go unfinished. Many of us phone readers do wonder: What happened to you? Are you okay now? Were we correct? Were we helpful?
I have not only counseled my clients, but I have garnered their ideas and fielded their questions. There are billions of unfinished sentences. Brilliant minds and souls burn only to lose their ideas to the mass consciousness of our ether – the net – the moods of others we now call our own. Read the rest of this entry »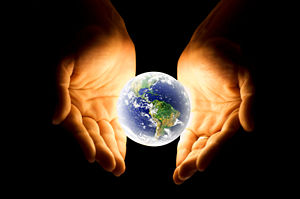 A great portion of my work crosses over into ethics. I have spent the last two years studying business, law and relationship ethics. Through the Internet I became aware of global patterns and became fascinated in the migration of emotions, the origin of the global psyche, and the way people like bees work together en masse.
It has been essentially an interesting informal foray into organizational behavior versus conscious thinking. I still am working on trying to understand if patterns originate from one point – like one idea or one feeling – the Big Bang of the zeitgeist or zero-point of the global consciousness. My other idea or interest relates to the notion of whether this zero-point consciousness – the origin of man's culture is created by multiple ideas and feelings, and if so, if one can escape this matrix of ideas and to be truly independent. Read the rest of this entry »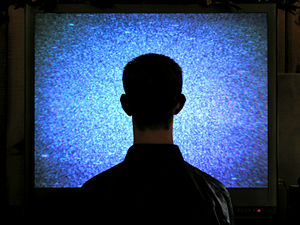 What we think, and what we believe, is what we become. We create our own reality. Constantly exposing yourself to popular culture and the mass media will ultimately shape your reality tunnel in ways that are not necessarily conducive to achieving your Soul Purpose and Life Calling. Modern society has generally 'lost the plot'. Slavishly following its false gods and idols makes no sense in a spiritually aware life.
The same holds true for toxic relationships, and people in your life who consistently indulge in negativity, cynicism, prejudice, fear-mongering, pessimism, and hatred. But have no illusions – the opposite extreme is just as noxious. Be equally cautious of those who deem themselves spiritually superior or 'holier-than-thou'. Be wary of the well-meaning souls who profess themselves to be paragons of unconditional love and light, or who claim they have attained perfect insight into all the mysteries of the Universe. Read the rest of this entry »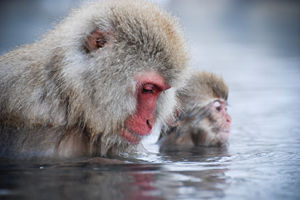 I was thrilled recently to have coffee with a friend who shared with me the theory of the "Hundredth Monkey Effect". I must admit, I had never heard or read anything in particular about it until today.
Serendipitously, I had been searching for a way to explain what I felt was happening with the current Global Shift of Cosmic Consciousness. People have and are referring to it as The Awakening, Ascension or the New Age. I see it as the end of individualism and the beginning of collectivism; not the "end of the world", but a new beginning that is in process and has been for quite some time.
I began researching the Hundredth Monkey Effect and found varying opinions. Some think it to be only an urban legend. I've been involved in the paranormal investigation field for many years, and I agree that there is no exact science to prove the existence of life after death, ghosts, demons or psychokinesis.  I have however had personal experiences with all these paranormal phenomena. Read the rest of this entry »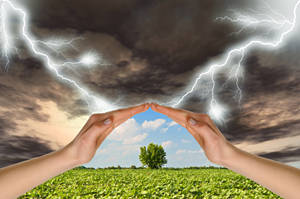 I decided to write a blog about psychic protection, because so many clients ask how to best shield themselves from negative influences. When I speak with people about psychic protection, I usually find that they generally either don't understand its importance, or they need to better understand how we come under the influence of negative forces.
You may remember from my recent blog, entitled You Actually Have Two Bodies, that we each have an astral body that resides on the astral plane, which is located above the physical plane on which our physical bodies function. The two bodies interact with each other through electromagnetism – the positive and masculine energy of the Sun and the negative more receptive or feminine energy of the Moon.
The astral body is really the 'soul'. It contains the sum total of a person's experiences as well as the manner in which they have assimilated these experiences. Psychologists often refer to the 'unconscious mind'. This is, in effect, the astral mind, which we can access through visualization, meditation, and hypnosis. Read the rest of this entry »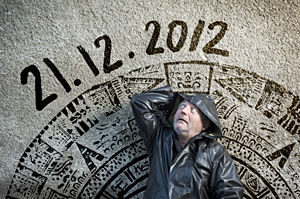 Good morning fellow seekers and believers. A warm welcome also to ye of little faith. It is indeed a blessing to greet you at the dawn of yet another perfect Solstice day in this miraculous annual progression of human history. It is December 21st, 2012 and it is exactly 11:11 GMT, the official time of the Solstice. Take a deep breath, you are indeed still alive!
If you are one of the more adventurous and spirited among us, you may very well find yourself today on a Mayan galactic alignment cruise or magical pilgrimage to the Chichen Itza in the Mexican state of Yucatan, or at Stonehenge in the United Kingdom, waiting for the first light to break on the horizon. I can only imagine how much fun you must be having! Read the rest of this entry »