Archive for the 'Divination' Category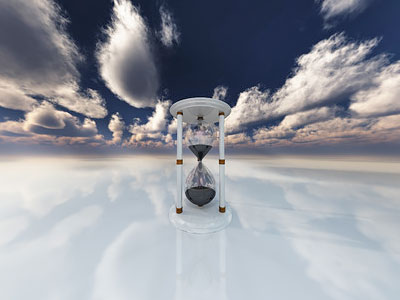 Have you ever wondered why it seems so difficult for even fairly gifted psychics to predict timing, especially relating to when someone is going to make a choice to change? I have had clients  asking me why timing varies from reading to reading, and psychic to psychic?
A very talented and famous psychic, John Edward, once stated,  "I am a psychic, not Omniscient." If you approach a psychic reading with the expectation of guarantees in triplicate, then you are misunderstanding the true psychic's gift and purpose, and you may very well be disappointed.
This is not Oz and we are not wizards of inexhaustible knowing. If anyone guarantees you an outcome or better, or charges you exorbitant amounts to move mountains for you… run. Run, don't walk! You are consulting a fraud. Read the rest of this entry »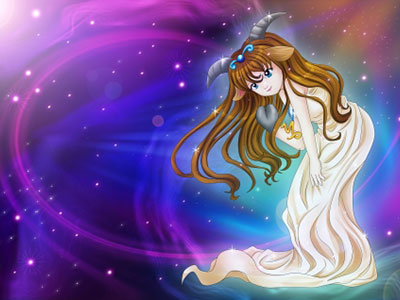 A child born between December 22nd and January 19th is born under the sign of Capricorn. It is helpful to know your child's strengths and weaknesses to help guide them through life.
Capricorn is an Earth sign represented in the form of a sea goat – a mythical creature that is half goat, half fish. Capricorn is grounded, hard-working, opinionated, practical, good with money and ambitious.
They can be very romantic. They aren't typically the emotionally or physically demonstrative kind, but they will surprise you with a sweet card or flowers. It helps to reward them when they show their vulnerability. Read the rest of this entry »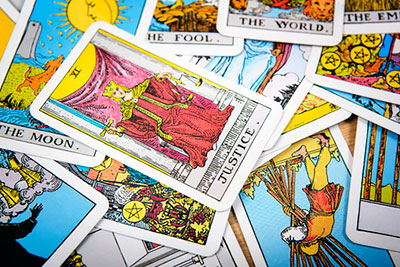 In my previous blog I covered the Tarot's suit of Cups. The suit of Wands differ in a big way. The wands represent the element of fire. As far as the Tarot is concerned, fire is passion, environment, spirituality and creativity. They also share some of the other traits of the Cups and Swords.
I always think of the Wands as the pilot light within us. They speak to ambition and determination. When a Wand card shows up in your reading it will often point to how your body might be functioning given a certain situation. Are you passionate about your career? Are you passionate about your relationship? Or is your job mainly just a paycheck? Read the rest of this entry »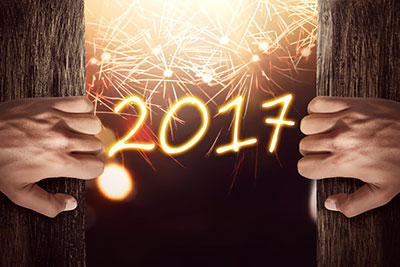 From a numerological perspective, I am taking a peek today into the universal energy for 2017. You can use this information to set yourself up for success, become a powerful creator, and make 2017 your best year!
No matter what's happened in the past, as we can often feel like the last Unicorn, make this your year. This planet needs you to step out and make your dreams come true. People need more dreams – that is how our world will be healed. To become powerful creators, we must nurture ourselves and our dreams. Yes, you are a powerful creator of your life experience, and yes, you can make your dreams and desires come true.
First, we need to look back on 2016, so we'll know where we're coming from, before we peek into the energy for 2017. Read the rest of this entry »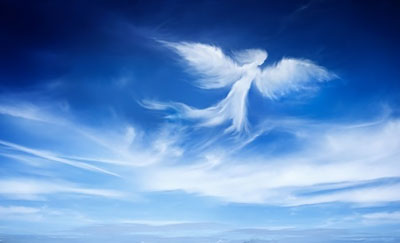 Ever felt a reassuring hand on your shoulder, heard your name whispered, or experienced a deep sense of love and warmth, only to turn around and see no one? That's unmistakably the sign that an angel is nearby. Our protective angels let us know they are there… if we take the time to look.
Our angelic guardians, who see all the things we do not, want us to notice the beauty around us! Take a moment away from work, put away the electronic devices, and really observe…there is so much you probably never saw before.
One of the first and most obvious places to look is the skies. Clouds, to be specific. Finding shapes like wings, hearts, or halos in the otherwise random cloud formations is a sure sign of angelic presence. Animal shapes might appear too – some angels walk on four legs! Read the rest of this entry »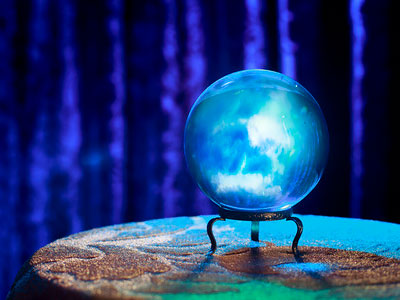 None of us have total control over the events in our lives, but that should not stop us wanting to know what the future may hold. Knowing what the possibilities are in the future gives us hope when we are in a tough spot. Sometimes, instead of talking it out, or just ignoring unwanted situations, a future prediction gives you something to look forward to.
Predictions can be a very special link between you and the super consciousness. The super consciousness is an energy on the ethereal plane that all people and even animals have the ability to tap into. Gifted people, like psychics and mediums, are usually able to tap into this energy more easily. Read the rest of this entry »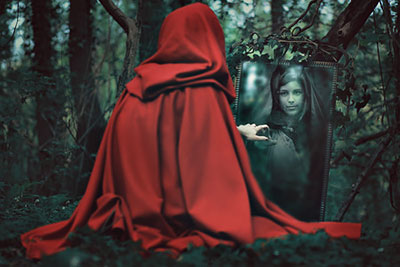 The idea of a mysterious, magic mirror evokes scenes from fairy tales like Snow White, where the wicked queen looks into the mirror and is able to see what her enemies are plotting against her. But do magic mirrors really exist? Can they be used to see into the future, as seen in so many fantasy and horror films? The answer is yes.
The magic mirror, also known as the black mirror, is a powerful scrying tool that has been used for thousands of years. A scrying tool is typically an item with a polished or reflective surface, such as a crystal ball, mirror or even a bowl of water. The seer gazes into the reflective surface to see psychic visions. Read the rest of this entry »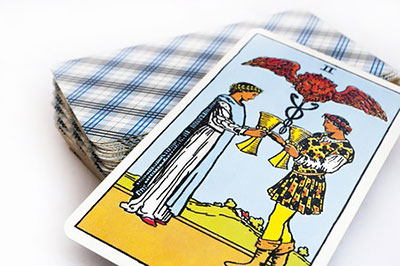 The Tarot's suit of Cups represents the element of water and signifies our feelings and emotions in readings. It also denotes love, intuition, desires, dreams and relationships – including professional, personal, family and casual relationships.
Beginning with the Ace of Cups through the Court cards (Page, Knight, Queen and King) reveal feelings, intuition and love in a reading. Depending on the context of the Tarot reading and the nature of the particular spread, the Cups describe how we may be feeling towards love and how others in our life feel about love. Is there love between the querent and the other party? Read the rest of this entry »