Archive for the 'Divination' Category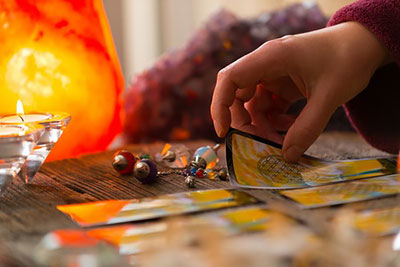 As a Tarot reader through many seasons, I have seen for myself where interpretation, listening to instinct and understanding the true meaning behind the cards makes for a better and more rounded reading. But perhaps the Tarot in and of itself will want to play tricks on you. This too I have seen many times!
People tend to misunderstand the Tarot, its meaning, and more importantly, its true purpose. It was never intended as a fortune telling tool per se. It can only be through careful study and a willingness to open one's mind and heart, that reading the Tarot can be truly successfully mastered. Yes, even to the point of predicting time frames – something clients love, of course, but which can be very tricky to predict. Reading the cards correctly and imparting correct advise is crucial when it comes to time prediction. Read the rest of this entry »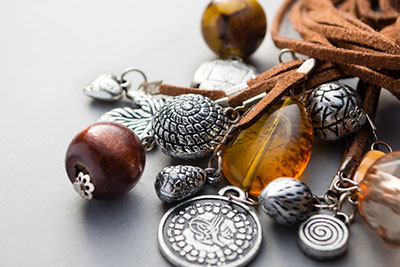 I've recently become interested in charm casting, because I've begun to notice objects in everyday life that are parallel to the Lenormand Cards* I use in my psychic readings. Charm casting refers to small objects, such as charms you'd see on a necklace or bracelet, that are used for divination.
The premise is that each object has a specific meaning that you've assigned to it. For example, a heart can pertain to love; a dog to loyalty; a ring to commitment, even contracts; a house to security and safety, and so on. You ask an open-ended question, then put the charms into a bowl or box, shake, and cast them onto a surface or cloth. By looking at the charm groupings, you will be able to divine the answer to your question. Read the rest of this entry »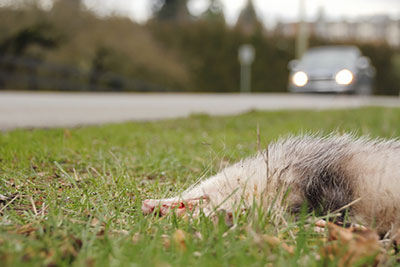 I have spent some time exploring ancient forms of divination. It made me realize one can use just about anything, from bones to rocks, or even animal intestines – anything that may be handy at the time.
A few years back a friend of mine moved from Maine to New Orleans. We are connected on Facebook, so I decided to contact her to see how she liked living in New Orleans, and what she was doing for work. Much to my surprise she said, "I'm doing bone readings in the French Quarter of the city." Well, that certainly peaked my interest.
I have since began studying the art of bone casting. As with anything, I found lots of ideas and several different opinions on the matter. Using my own intuition, I settled on learning to read possum bones. They are said to be the real deal, but I have never seen a possum in the state of Maine (even though I'm sure possum is here.) Read the rest of this entry »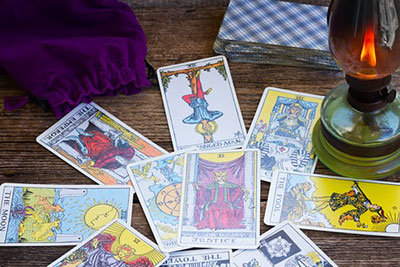 The topic of divination covers a broad range of tools and techniques to access the Divine for spiritual guidance and information. Walk into any metaphysical shop or new age bookstore, and you are inundated with a plethora of ways to learn and perform the art of divination.
Tarot decks are one of the most popular divinatory tools today, and come in a variety of decks, ranging from traditional artwork, to angels, cats, Halloween decks, and more. Just about any subject you can think of, there's sure to be a Tarot deck designed with that theme!
The Tarot tends to rise in popularity during times of great transition here on Earth. If we look back in history, during the Medieval and Renaissance periods, people were drawing upon the wisdom of the Tarot for help and guidance during times of confusion, fear, and uncertainty. The earliest decks found in Milan Italy and France date back to the 15th Century and are in now kept safely in museums in Italy. Read the rest of this entry »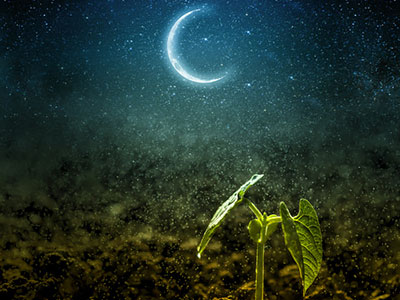 Today sees the arrival of the New Moon. There is an old saying that at the first sight of the New Moon, one must flip a silver coin and make a wish. It's also said it will ensure prosperity through the coming month. Being 'Moon wise' is a great way to get into the flow and use the energies of the Moon available to us.
The New Moon it's a powerful time to set your intentions and wishes for the lunation and beyond. It is a perfect time to begin a new project, new job, new relationship, create renewed sparkle with a current love, or create a new vision for your life. The next ten days after the New Moon has that extra magic and tremendous power, so use it to you advantage!
The New Moon is a beautiful time for meditation and to be in the stillness. We are given that inner knowing for our intentions and desires for our New Moon. Now is the time to tune into the cosmic realm while the veils are thinner. Here you will find peace and new downloads will be received. Read the rest of this entry »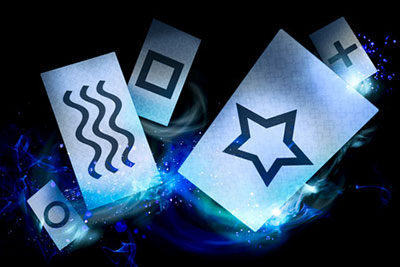 Throughout time mankind has explored the ability to communicate with the gods, with nature, or with each other on a non-verbal level. It is extremely common for us to use the term intuitive. these days. It is often the explanation given by many an entrepreneur or successful decision-maker: "I just trusted my gut," or "What I love about Mary is she is just so intuitive and makes the right decisions."
The term psychic on the other hand, although nowadays often well known within a household, conjures up for so many outside the metaphysical community feelings of distrust, fake, absurd, not possible. Perhaps these attributes are attached because of our personal belief system that does not value or agree with the skill set. This also can impact our personal relationships if we know it is real and others judge us since we may then hide our abilities as being psychic and connected with the unseen realm or worse shut down and not continue developing them. Read the rest of this entry »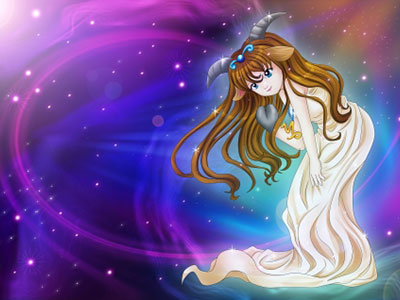 A child born between December 22nd and January 19th is born under the sign of Capricorn. It is helpful to know your child's strengths and weaknesses to help guide them through life.
Capricorn is an Earth sign represented in the form of a sea goat – a mythical creature that is half goat, half fish. Capricorn is grounded, hard-working, opinionated, practical, good with money and ambitious.
They can be very romantic. They aren't typically the emotionally or physically demonstrative kind, but they will surprise you with a sweet card or flowers. It helps to reward them when they show their vulnerability. Read the rest of this entry »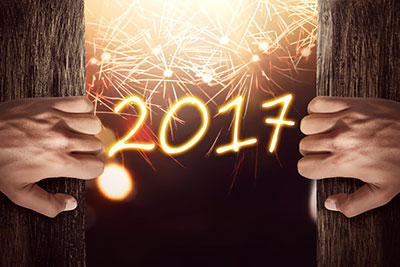 From a numerological perspective, I am taking a peek today into the universal energy for 2017. You can use this information to set yourself up for success, become a powerful creator, and make 2017 your best year!
No matter what's happened in the past, as we can often feel like the last Unicorn, make this your year. This planet needs you to step out and make your dreams come true. People need more dreams – that is how our world will be healed. To become powerful creators, we must nurture ourselves and our dreams. Yes, you are a powerful creator of your life experience, and yes, you can make your dreams and desires come true.
First, we need to look back on 2016, so we'll know where we're coming from, before we peek into the energy for 2017. Read the rest of this entry »