Cheanne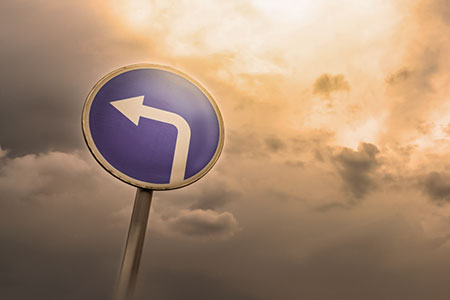 The future is fluid and dynamic, and responds to the forces of the present moment. Feeling peaceful, grounded and centered in the present moment is a feeling we all strive to experience every day, but the challenges of life often pulls in memories of the past, and worries about the future.
Thoughts of the future can bring up fear and anxiety as we face the unknown, especially when viewed through current life challenges. In such challenging times you may want to consider reaching out to a psychic advisor, for clarity and support in navigating the path ahead. In my own life I have valued the support of a trusted fellow psychic advisor, especially during emotional and challenging times.
We all experience difficult times, and having someone hold a vision for us about our future path can be highly valuable. Someone to see the divine order in unforeseen events, and show us a way through the uncertainty, despite the challenges and broken pieces of the present. This reassurance helps to strengthen our resolve and belief in ourselves and our future.
As a psychic reader, I have great awareness of the power of a prediction. I believe that the true gift in a prediction is that they can provide a preparedness for the journey ahead, and they can anchor us in faith and hope. Faith is to have trust in something or someone, and it is a source of comfort.
Asking the Divine about the likelihood of future outcomes shows an open-heartedness and desire to see beyond the current. It also says to the Divine, show me the way. Guide me the vision, so that I may walk with more clarity and an open mind and heart.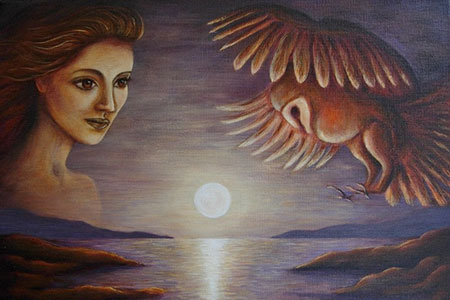 Creative play is a crack, or a doorway into another part of ourselves… into our intuitive and spiritual nature. To explore our creativity is to open that door of possibility.
It is easy to doubt our creativity when we compare ourselves to others, and to great artists of the past. Through their life stories and work, the master artists left reminders, showing us that creativity is not something we are taught, but rather something we are. Tapping into this is about experiencing this for ourselves, in whatever form that may be.
I took up painting as a hobby in my late 20s. It began as a desire to learn to paint, although I held the belief that I wasn't really creative, given my Finance and Accounting background. I had never considered Art to be healing, or that it held personal healing benefits.
At the beginning of my journey, I immersed myself in art books and read about other artists. I also joined a local art group. In class one day, I felt inspired to paint the Buddha. From the moment I picked up my brush to paint him, I could feel a presence by my side and I could see in the blank canvas the face that was to appear, long before it was visible to anyone else. That painting is the piece that changed the direction of my life path, as I embraced my creative and spiritual gifts.
Turning up to a blank canvas, is like saying yes to life and the unknown of what lays on our path. And there are many benefits of saying 'yes' to painting. Painting allows us to express ourselves through our work, it allows us a time and space to reflect on our life and the meaning we attached to our experiences.