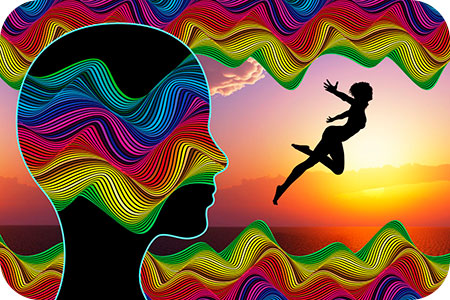 Hypnosis is a tool for foraging… and forging the mind. It encourages your subconscious mind to allow the changes you desire in your conscious life.
You have planted in your subconscious mind all the memories of your lifetime – everything that you have ever seen, heard, smelt, tasted, felt, or thought. That's right, all your senses and feelings, all that you have ever known, is seeded in your subconscious mind.
Sometimes the mind gets short-circuited or bent-out-of-shape, but you can re-forge those pathways. You have the ability if you have the desire. Open for change. Relax your feelings. Be your best.
Hypnosis is a state that everyone experiences each day. You daydream, space out, get into a zone, read a book, get into a television show, or pull into the driveway and wonder who drove the car home, because you don't remember doing it! All these experiences are hypnoidal states.
Right now, while reading this, you are in a light stage of hypnosis and your subconscious mind is making all kinds of connections and computations relating to the statements that I have written. As you continue reading this blog post you will observe the process. There may be statements in this article or in other articles here, which affect your mind in such a way that you change your attitude, desires, or the way you perceive your life and your expectations of moving forward in life. Therefore, reading this blog is also a kind of hypnosis!