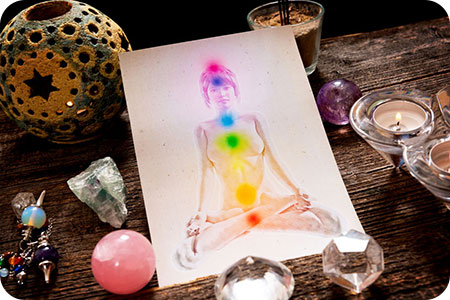 The chakras are energy vortexes or wheels of energy located throughout the body. They inter-penetrate our subtle energy body and weave together with the layers of our auric field. The word chakra originates from ancient Sanskrit and it basically means 'spinning wheel.'
There are seven main chakras and each are associated with one of the spectrum colors. Each chakra color is a natural etheric light that shine from within us, and I like to think of them as the colors of the rainbow. Each chakra regulates certain organs in the body, and also governs certain areas of our life.
Just like everything else that needs cleansing, like our houses and cars, our chakras also need clearing and purification, so they can spin and shine at optimal frequencies.