Archive for the 'Runes' Category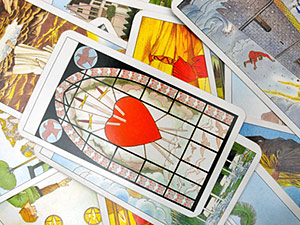 Many online psychics use a divination tool to make it easier to give an accurate psychic reading in the shortest amount of time. That is why I am always surprised when I get a 6-minute call come in and the first thing the person says is, "Do you need my birthday?"
I have been doing Astrology readings my entire life; my mother raised me to think that everyone's mother read Astrology. Therefore, I know that having six eight-hour days, 48 hours, is about what it takes to do a really well-researched, customized Astrology reading – not six minutes.
Yes, modern technology does make it possible to do a "cut and paste" Astrology reading using modern software in about 15 to 30 minutes, but certainly not six! The best I can do is some general comparisons between two people or overall comments, but not a custom reading. Read the rest of this entry »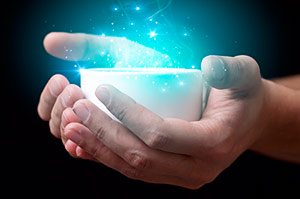 For centuries the reading of tea leaves have been used as divination practice. To read tea leaves is an art and one must gain an understanding of the mystical meaning of the patterns of the leaves remaining in the cup, after drinking the tea.
In both ancient and modern times many have seek the wisdom of the tea leaves to know their fate. The divination practice of the tea leaf reading, also known as Tasseography, is very similar to reading the Tarot cards, runes and the crystal ball. All these tools are pathways to the psychic language of symbolism. Read the rest of this entry »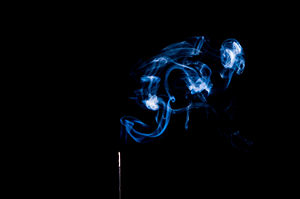 I was thirteen years old, and out walking with my father when he said, "I want to talk to you about something". I thought, "Oh no, is this going to be a talk about the birds and the bees!" And then he began, not a talk about the facts of life, but a little chat about what he called 'The Spooks'.
My dad spoke about his conversion from atheist to spiritualist some ten years earlier. He told me how my mother had taken a bet with him and he lost. Losing meant he would have to accompany her to a spiritualist church in London. He went to the spiritualist church one Sunday night when Joseph Benjamin, a well-known medium, was on the platform.
Even standing right at the back didn't stop this medium homing in on my father with a message from his recently deceased father. The message blew my dad away, especially when through Joseph Benjamin he was getting told off by his father about the way the tools he'd inherited were rusting away with neglect in the shed, amongst other things. Read the rest of this entry »
Being both a psychic and a scientist, I find it amusing that so many people ask me, "How accurate are your readings?" Yet, almost no one asks, "How valid are your scientific theories?"
As the public becomes wiser about the ways of the world, there still seems to be a large number of people who are certain that hard science will always find the right answer. But that is not true, is it? Who told us the earth was flat? Why do anthropologists change their theories so often? Who tells us what food to eat one day, and then to avoid a few months later?
How we learn seems to change even more often. The point is that all scientists are using educated guesses, based on years of observations and outcomes. The are called 'educated guesses'. Read the rest of this entry »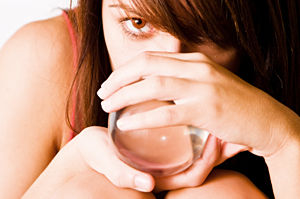 Fear of anything you don't understand is a natural response. It warms my heart when I tell people what I do for a living, and they do ask. But, my ultimate answer to anyone who's just simply afraid to find out what may be in the cards for their future is that once you know what's coming, you have the power to change it. For most, this is eases their mind, but for some it just confirms that their choices are their own responsibility.
This is going to sound terrible, but you'd be amazed of how many people prefer to have decisions made for them. There's a strange peace, I guess, to being dictated to and not having to risk making mistakes. You know who I'm talking about: the ones who vote the way others do, or can't explain why they believe something other than, "So and so said…" These people may not necessarily be happy, per se, but they have very different stress levels than those who are more independent. Knowledge is power. But, for some, knowledge is just, "interesting." Read the rest of this entry »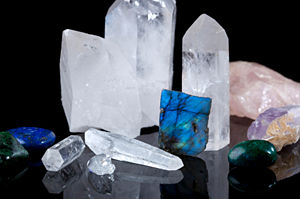 I've been surrounded by crystals, both in my personal healing and psychic work, since I can remember. I wouldn't call myself an expert on the subject, but I do know that these beautiful stones are aesthetically pleasing, and powerful to have around.
Many crystals have been given to me as gifts, and it's as if the giver always knows exactly what I need in terms of what the gemstones or crystals can help me with.
When choosing crystals and stones for myself, I simply allow them to 'speak' to me, trusting that their vibrations will call me. The actual color of the crystal or stone can have quite a profound effect on the mind. For example, medical patients are known to respond to the color blue, when it is used decoratively in a recuperative environment, and criminals are known to be calmer in a cell painted in very pale pink. Read the rest of this entry »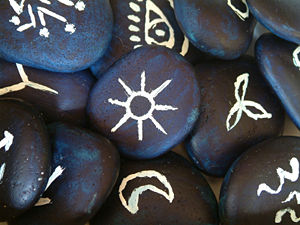 There are powerful symbols to be found everywhere in our world, as well as in our dreams and in our unconscious minds.
On a very deep level, symbols convey a specific meaning and this is why people – often the young and vulnerable individuals – can be influenced by the media and the subliminal messages contained in the cleverly encoded symbols in political campaigns and in advertising, for example.
Spontaneous artwork done by both adults and children in a psychotherapy session generally includes many archetypal symbols. Symbols are not only present in myths, art, religion, ritualistic practices, but also in chemistry, road signs and even on the product packaging in supermarkets. Their subliminal influence is profound. Read the rest of this entry »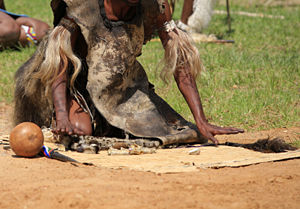 Before studying various Western disciplines of healing and divination, I undertook training to become a Sangoma some 30 years ago, on the borders of Mozambique and Kwazulu Natal in Southern Africa. A Sangoma can be described as the African equivalent of the Native American shaman.
To some uninformed Westerners, indigenous African methods of divining often bring up thoughts of witchcraft, but just like there is good and bad in all cultures and professions, the true essence of the African diviner or shaman is a spiritual one of seeking advice through the wise Ancestors. Just as Western diviners would rely upon their spirit guides to give them guidance, so would the African diviner rely upon the Ancestors.
My Sangoma training came about after I consulted another Sangoma and was told it was my calling to become a Sangoma myself. I was further informed that until I took up this calling, I would repetitively become ill – and how right she was! Read the rest of this entry »