Psychic Readings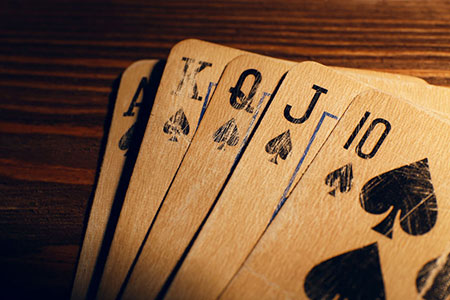 I do psychic readings using a normal deck of playing cards. Yes, the kind you buy at your grocery store. It is is actually the original form of oracle card reading.
Cartomancy as we know it today originated back in the 14th century, when playing cards were first introduced to the world. Some historians believe it might even date back to Ancient Egypt. Using an ordinary deck of cards was actually the most popular form of cartomancy for centuries, especially in Europe from the 18th to the 20th century.
Today divination using a standard deck of playing cards has sadly become the 'little brother' of the Tarot. These days people find it unusual if a psychic uses a regular deck of playing cards to do readings.
To give the most accurate readings, I use a specific approach when I use the cards. First of all, I tune in with my client's energy and I make sure that I am connected with my spirit guides.
Also, if a client has had a bad day or if they are upset, it helps a lot if they clear their mind as much as possible before we start the reading. If a client is not feeling well, I usually recommend they hold off on the reading, because their energy is too low. Reading for someone in this state usually does not yield very good results.
Before you make a phone call for your next psychic reading, take three deep breaths and let them out very slowly. If you are having a bad day, take seven deep breaths and slowly let them out. You will be very surprised how much this will relieve your tension or your stress, before you make this phone call. You will also find that your reading experience is much more enjoyable and meaningful.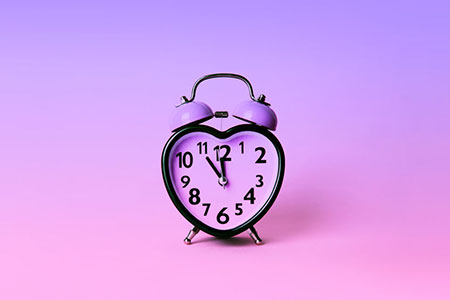 We live in a busy world where most of us have gotten used to a very hurried life. Everything is on a strict schedule and time limit, because we now judge everything this way. We have become a restless society demanding instant solutions and immediate gratification in all things.
If the line is too long at the supermarket or fast food restaurant, some of us get upset. If we have to wait for our doctor when we have an appointment, we become annoyed. Some cut in front of others, or even cross streets while the light is still red, because they hate to wait.
Similarly, if we do not get an immediate reaction from our latest love interest, some of us do not become just a little restless or anxious. No, they get really upset!
If this kind of hurried, rushed way of life plagues you, then you may definitely need an major attitude adjustment. Because your naturally loving heart and your capacity for love and romance may be in serious trouble.
Maybe your heart never got the memo that there was no need to constantly hurry up and adhere to time limits and deadlines. What happened to dating? Romantic chats? Patiently anticipated expressions of affection? Dozens of love letters, and more recently emails and test messages? The joint holidays and weekends away? The looking forward to new adventures together?
What happened? What happened to living wholeheartedly in the moment? What happened to just enjoying the ride without constantly watching the calendar or the clock?
The one joy that we all desire and cherish is being loved and feeling special in someone's eyes. To be affirmed, to be accepted and appreciated, to belong. It gives us an inner peace and happiness that cannot be found in any other way. Love and belonging is a fundamental necessity in everyone's life. No matter how busy you are. Continue reading →